Episode 1×24 of Lost with which the first season ends, is one of the most centripetal – if not the most – of the entire series. Each character seems to follow and pursue a different road, embark on an autonomous, personal journey and the result of a subjective choice. All the Lostieswithout knowing it, they are at the same time fleeing and convergingmoving away from an impending danger and together approaching their destiny, to the kind that each of them has chosen (and will choose) for himself.
They live in fear and unawareness, seeing shadows of a larger reality that seem to elude them dramatically.
Many do not even realize that they are alone in front of a reflection of truth. They survive and carry on in a latent fear that runs through them but doesn't shake them, atrophied in a situation to which, despite everything, they seem to have get used to it. On that shadow of mysterious apparitions, destructive fumes and attacks by strangers they have built their own nervous and very tense routine from which they are unable and do not want to get out.
Prisoners of their own anxieties, no longer even waiting for salvation but passive and resigned ghosts of themselves, they wander from one place to another, from one situation to another seeking security and constants in so much instability. Like the worst slaves, yes they are addicted to their own bondage and they could hardly be taken away from it because by now that is their whole life. They have chosen not to hope anymore to not have to suffer again.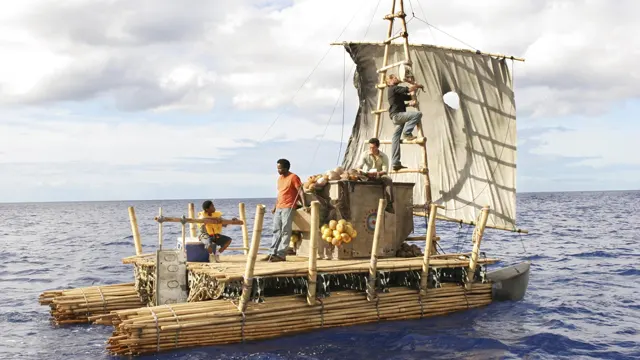 On the other hand, however, there are those who do not give up and wander equally doubtfully but more angrily on that island of Lost which is a microcosm of life and emotions. They want to get out of the dark cave in which they have been driven out and they do everything to succeed, stubbornly pursuing their goal, looking for the light of that former world which they now remember more and more vaguely. Yet, as they will quickly realize, that longed-for freedom it will become a burden even higher once achieved. It will be especially for Jack that in the third season he will do everything to reverse the centrifugal movement that had brought his feet back to the "real world". That world where none of the Losties has really been able to achieve.
Here then, even with different motions and multidirectional thrusts, all the castaways of Lost appear to us in this 1×24 still irretrievably lost and prisoners.
Slaves of ancient vices (Charlie), of the personal pain of loss (Shannon), of unconditional faith that risks turning into fanaticism (Locke). All find and converge and fall and lock themselves in a Platonic cave made of illusions and distorted images. This cave, in the first season finale of Lostis visually represented by trapdoor.
Only in the second season will we discover that it is hidden in there Desmond, only then will we see the prisoner of Platonic illusions. The man who for years had remained convinced that a pestiferous disease was circulating in the outside world and that going out was absolute evil. Slave to a refracted and nebulous vision of reality Desmond is the exemplary model of the man who lives in the material worldseparated from the truth of Ideas, of intelligible reality.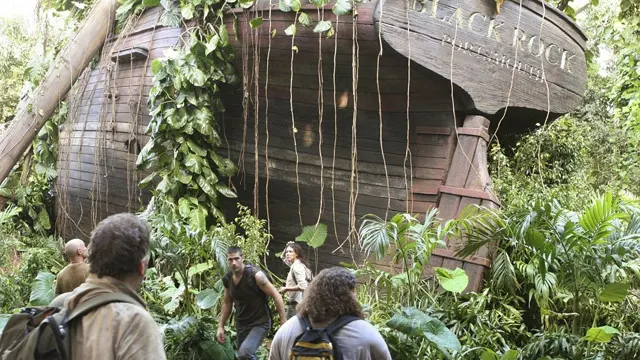 If it is true that in the second season the hatch is the cave and Desmond the prisoner who gradually discovers the truth, finally placed at the light of the Sunthen the perspective we have in this 1×24 of Lost is that of a myth overturned. Compared to the many centrifugal motions that see Sawyer, Jin and Michael lost at sea and the others Losties in exodus from the beach, four characters appear converge at that single pointin that trap door to which they want to restore a particular meaning.
Especially for Locke, in a far from empirical view compared to the homonymous philosopher, the mystery of the trapdoor is an integral part of his faith in the island.
Simple step towards a further moment of communion with that miraculous reality that had restored his mobility. For Jack it is more profanely the opportunity to find a safe place to live while for Hurley it will be revealed in the final only the umpteenth confirmation of the curse that seems to hover around him. If it is true that their action will lead to the release of Desmond, however, it is equally true that the trap door in this one season one Of Lost it does not represent prison but on the contrary a passage towards liberation, towards one deeper understanding of the supernatural reality that surrounds them.
In this sense the myth of Plato comes like this upside down: the world of shadows becomes the outside world, the reality in which Kate, Jack, Locke and Hugo live up to that moment, while the trapdoor a passage to the world of ideas, according to a path that will end only with the last, wonderful season, when their liberation will be concluded and the truth intelligible splendidly before their and our moved eyes. For now, however, each of them lives in the shadows, in the inner prison of those who are convinced of their own ideas and do not understand that they are only dealing with shadows of the truth project on a dark wall.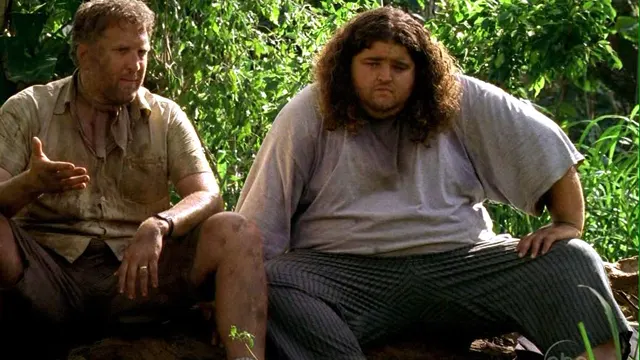 Hurley looking like a prisoner at the shadows of the cave he sees a very clear image, in which he believes firmly and disconsolately: the curse. Her whole life, since those diabolical numbers invaded her mind, is nothing but a concentration of bad luck. The only "lucky" moment, as we discover in the flashbacks, is the one that allows him to take the plane despite a thousand setbacks. That plane which, ironically, will make him shipwrecked. Hugo lives thisillusionthe illusion of a mysterious fate of misfortunes that fell on him and of which the trapdoor-cave convinces him even more. On it in fact right at the end of the episode those numbers appear that torment him.
His will be a gradual path that will lead him to get out of the cave in which he is locked up and to gradually get used to the sunlight and the sight of the truth.
That reality that he will only be able to admire in the sixth season in the face of the awareness that numbers are "only numbers", as Jacob will reveal to him. Victim of the trapdoor is however also Jacktotally enslaved by his convictions which do not admit other eventualities, which exclude the mystery from the world and the possibility of a more complex reality. For him everything is explicable, interpretable and exhaustible Rationally, through an investigation that relies exclusively on what his reason conceives. And he too will need entire seasons for him to finally be able, in front of a beacon and a clearer truth, to question himself about his nature and that of the world, admitting the wonderful complexity of reality and the cognitive limits of man. It will be the trap door that sanctions the first step of this rediscovery. That trapdoor that will put him in touch with a man from his past and with an island truth that will leave him baffled.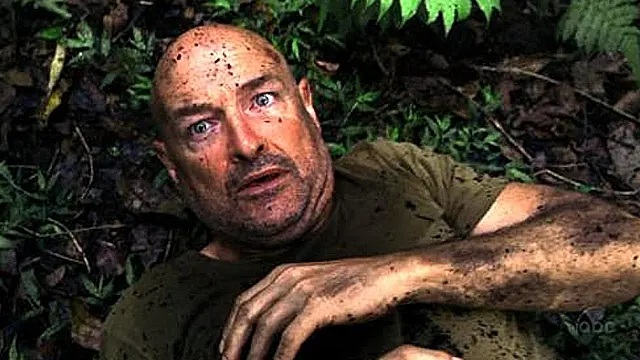 But it is no less Locke who, starting from positions diametrically opposite to those of Jack, also deludes himself into illusions of which he is firmly and devotedly convinced. He who has received from the island the miracle of walking again thinks that everything is faith, that everything is destiny, that everything has a purpose. He thus collides with a reality that will inevitably lead him to failureto the fall of those justifications that in the name of his fanaticism they've already made him grotesquely say that Boone's death is a sacrifice the island has demanded. Thanks to the trap door, he too will have the possibility of seeing his granite certainties put into crisis until he reaches a total nihilism which will lead him to feel lost, abandoned and betrayed. So, when Locke lost his faith.
Yet he is entrusted with the most significant words of the episode, the answer he gives to Hurley who asks him: "What do you think is inside?". "Hope, there is hope inside". And he's right, Locke. Inside that trapdoor, in the overthrow of the myth of the cave, John, Hugo and Jack can change your perspective. This will be the first step on a slow journey of ascent towards the world of ideas, towards a fuller awareness of reality. The first step of their new lives, the one that will allow them to completely review their perspective. The step that it will initially blind themnot used to so much light but that progressively, for those who will have the strength to resist, it will reveal the wondrous, mysterious and moving beauty of the world and of life.
Emanuele DiEugenio
The 1×24 episode of Lost "La Botola" will also be told, in-depth and analyzed tomorrow evening at 21.00 on our Twitch channel: you can find us under the name hallofseries_com. We are waiting for you!