WARNING: This article contains spoilers about the Netflix series Lidia Poët's law with Matilda De Angelis
Welcomed with great curiosity, the new Italian production by Netflix, Lidia Poët's law, was able to immediately win over the public, establishing itself as one of the most viewed series of the moment and showcasing its many merits. Among the elements that have contributed to the success of the series there is certainly the extraordinary interpretation of Matilda De Angelis, capable of making Lidia Poët a complex, multifaceted and extremely successful character. The Bolognese actress is no longer a surprise, she is one of the main rising stars of the Italian scene and ne Lidia Poët's law once again showed its incredible abilityembodying a character destined to stick to her for quite a while.
Matilda De Angelis' career so far has been a continuous upward spiral. From the splendid debut to the cinema in Fast as the wind by Matteo Rovere at the David di Donatello thanks to The incredible story of the Isola delle Rose, passing through the serial training experiences in Anything could happen e The Undoing. 2023, for the actress, opened in a big way, with the participation in the fourth episode of Call My Agent – Italia and above all his remarkable evidence ne Lidia Poët's law, which really deserves to be explored and praised.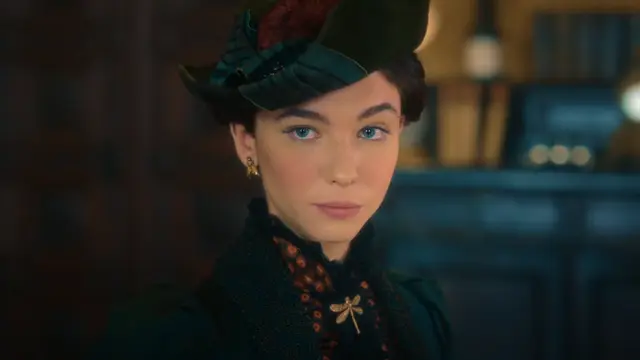 Matilda De Angelis' Lidia Poët between historicity and modernism
One of the secrets of the great success de Lidia Poët's law it is its ability to blend to perfection historical and modern atmospheres. The series revolves around the figure of the first woman capable of making her way through the ranks of the Italian Bar Association, but the narrative has a dimension that is anything but relegated to the past, but strongly current. Lidia Poët's law want to build a model that is also valid today, wants to update the character of the lawyer and make it an example for our days. Also because women in many workplaces still experience situations of discrimination and difficulty and the issue is therefore very pressing.
Thus Lidia Poët with her struggle becomes a character who is still extremely currentbut reconcile this aspect with the size historic of the story was not easy. In this, Matilda De Angelis is simply extraordinary, because she manages to immerse herself perfectly with the interpretation at the time of the story, creating a character who in herself welcomes these two different temporal souls. Lidia Poët maintains her historicity through her bearing, also thanks to the work on costumes, expressiveness and intonation, precious counterparts of a perfectly modern language.
The will with this very particular connaturation is, therefore, to create a character whose historical importance is not in question, but who can also be a current model in which viewers can identify. In this sense, the acting of Matilda De Angelis is simply perfect, because she, as mentioned, manages to merge these two souls within herself, while maintaining both credibility That consistency. The Bolognese actress is capable of dominating the scenes with sagacious banter, but also with simple glances or with moments of greater emotional suffering. There is no situation in which Lidia Poët does not seem coherent with herself and this is a great credit to Matilda De Angelis because the protagonist of the Netflix series, as we will soon see, is a strongly ambivalent woman.
The two souls of Lidia Poët
Yes Lidia Poët's law, the protagonist not only accepts different temporal connotations, but also returns a sort of herself ambivalence which is partly the daughter of this particular denotation and partly inherent in the lawyer herself. Matilda De Angelis manages to make Lidia a strong and emancipated woman, both in customs and in language. There are many situations in which this emerges independence of Lidia, from her nocturnal escapes to the ruthlessness with which she approaches activities considered unusual for women such as riding a bicycle. Not to mention, then, the sexual freedom that distinguishes it. However, Matilda De Angelis also manages to highlight all fragility of his character.
Lidia Poët is also a woman marked by many difficulties. Despite the armor she displays to the outside world, the external judgement it hurts her and that macho world that ostracizes her from what is her great passion hurts her a lot. Lidia also evident wounds, mainly attributable to the complex paternal relationship, and despite showing himself to be strong and independent he has a desperate need for real human relationships, such as the ones he then manages to build with his brother and his family, but also with Andrea and Jacopo. In short, just as she is temporally split, the protagonist of the Netflix series is also emotionally divided into two distinct and equally characterized souls.
Also in this case, Matilda De Angelis is always coherent and convincing. Both in the moments in which she shows Lidia's strength and in those where her fragility emerges the most, the performance of the Bolognese actress remains of the highest level. This shows all the extreme versatility by Matilda De Angelis, who in her still short yet already rich career has covered many roles and what about Lidia Poët's law shows all its immense technical baggage, giving life to a character destined, as mentioned, to represent it for some time.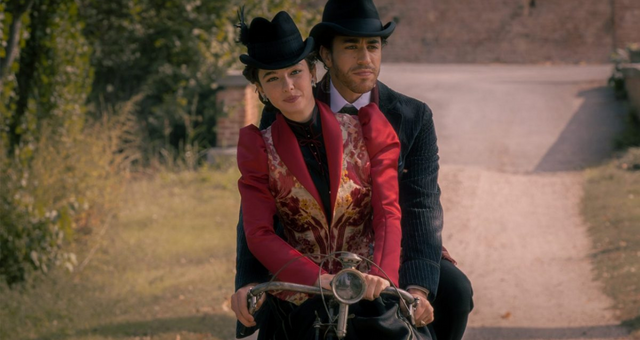 We will remember Matilda De Angelis's Lidia Poët
The feeling, seeing the first six episodes de Lidia Poët's law on Netflix, is, in fact, to be in front of one of those characters destined to remain imprinted long. Serial production, even for purely technical reasons, is accustomed to creating such characters, also because they are the ones capable of making viewers constantly connect with the series. Here, it seems that Netflix and Matilda De Angelis have fully achieved their goal. Lidia Poët's law, at least according to the ending of this first season and the success achieved, it should continue with at least another chapter, but it has the potential to go on and to crystallize even more the splendid interpretation of Matilda De Angelis.
Considering all these elements, it is very likely that we will remember Matilda De Angelis' Lidia Poët for a long time. In spite of what the future of the series will be, which in any case seems bright today, the performance of the Bolognese actress and the results achieved are not negligible. Matilda De Angelis has actually managed to embody a Lidia Poët well down in her historical dimension, but still a model for today's generations. She is a strong woman, but deeply human in her pain. She is capable of conquering her own emancipation, but giving due weight to true human ties. Lidia Poët is a complex, multifaceted and above all extremely character succeeded and the credit goes largely to a simply extraordinary Matilda De Angelis.