The Overlook Film Festival has unveiled some of the titles scheduled for the 2023 edition and among the most anticipated events is the world premiere of Renfield.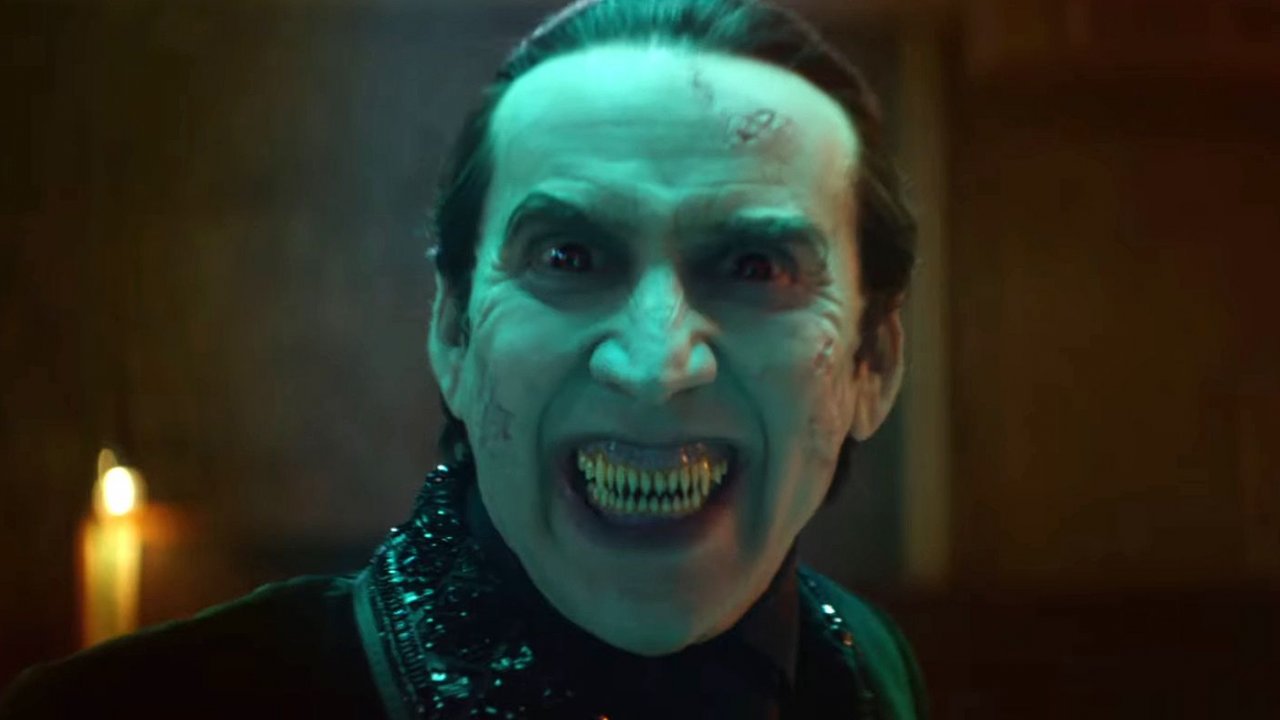 Renfieldthe new feature film with Nicholas Cage and Nicholas Hoult, will have its world premiere on March 30 at theOverlook Film Festival.
The closing film will instead be Evil Dead Rise, directed by Lee Cronin, which will be screened on April 2.
Renfield's protagonist will be Nicholas Hoult, who will play the part of the right arm of the character created by Bram Stoker.
Directed by Chris McKay and in the cast there are also Awkwafina, Shohreh Aghdashloo, Brandon Scott Jones and Ben Schwartz.
Renfield is based on a story conceived by Robert Kirkman, then developed by Ryan Ridley, who handled the screenplay.
In Bram Stoker's version of the character, RM Renfield had been committed to a mental institution after being considered insane due to his tales related to his experience with Dracula.
Evil Dead Rise: Bruce Campbell shares first terrifying trailer teaser
The House – The Awakening of Evil instead stars Lily Sullivan and Alyssa Sutherland in the role of two sisters who find themselves grappling with a fight for survival against a demon. Sam Raimi, Rob Tapert and Bruce Campbell are producing the film.
Among the guests of the Overlook Film Festival, scheduled from March 30 to April 2 in the city of New Orleans, there are also John Goodman, Joe Dante, Jim Jarmusch and Logan Carter.
In programma i film Accused di Philip Barantini, Clock di Alexis Jacknow, Godless: The Eastfield Exorcism di Nick Kozakis, Trim Season di Ariel Vida, e We Kill for Love di Anthony Penta.
Among the screenings also special ones for the thirtieth anniversary of Manitee by Joe Dante, ten years since the release of Only Lovers Left Alive, and one of The Lodger by Alfred Hitchcock accompanied by music performed live by the orchestra.