There is still today a prejudice that wants certain professions to be unsuitable for the female universe. Never before has the world of entertainment been carrying on a fight for equality, often finding the face of Matilda De Angelis as the protagonist in its Italian productions.
The engine starts, paws, makes all its horses turn, filling the surrounding space with thundering roars. The track opens up like an embrace, waiting to be warmed by tires that spin like crazy, deteriorating with each lap and hurtling over the hot asphalt. Cut and time jump forward; or rather, backwards. Fast-moving cars are now replacing slow-moving carriages. The revs of the engines give way to the neighing of the horses, and the chicanes of a car circuit are replaced by the squares and colonnades of a nineteenth-century Turin.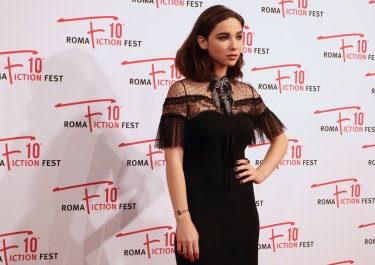 What do a movie like Fast as the windand a series like Lidia Poët's law? According to the descriptions above, apparently nothing. And yet, there are many junctions between two universes so far apart, where the hand changes gears, everything runs fast, while the gaze investigates and the mind elaborates. Not only Matteo Rovere's imagination and his imaginative-authorial sector capable of translating into visual stories two existences as distant in time and space, as close in their revolutionary essence. Yes, because both Loris and Giulia (Fast as the wind) and Lidia and Enrico (Lidia Poët's law) are two pairs of brothers who need each other to overcome their limits, light the fuse of their revenge, feel that push that lets them wander in the dark abyss to feel the warm taste of success. But what marks a trait-d'union between the 2016 film and the Netflix series is above all the name of Matilda De Angelis.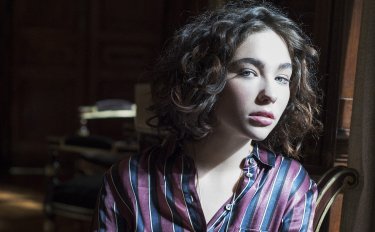 No longer and not just a co-protagonist of a world dominated by male hegemony, the actress has been able to embody two young women capable of making their way into a space infested with the stench of testosterone, and thus challenging the canons, prejudices, thoughts arrears who want certain professions that are ill-suited to the female universe. Advocacy and motoring therefore become parts of a system to be overturned, doors to be broken down and free fields where stereotypes fall apart to leave women free to access their dreams, their ambitions, their careers. Two universes that in such divergent yet similar works find the face of Matilde De Angelis to unite them.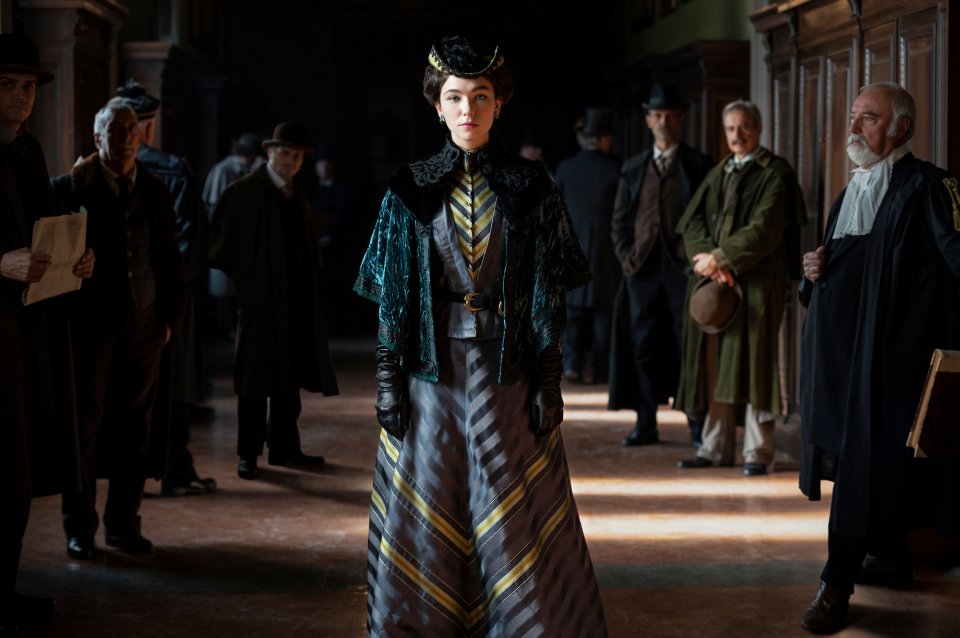 The bombastic talent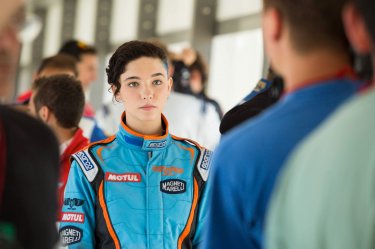 Matilda De Angelis was a simple student of Bologna when Matthew Oak He met his gaze with hers. A few seconds, and the director had found in that young teenager the perfect interpreter for the pilot Giulia De Martino in his film Veloce come il vento. That look Rovere wanted to immortalize again seven years later in his free transposition of the life of Lidia Poët, the first woman to be enrolled in the register of lawyers in Italy. In that gaze there is a whole map of emotions and feelings that Matilda De Angelis has been able to manage, assimilate and convey with extreme credibility and profound naturalness.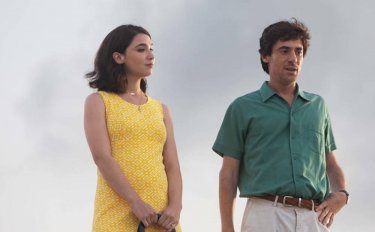 Opposite poles of a constantly changing body, in the midst of this evolution the young actress born in 1995 has channeled different nuances of being a woman. She was the femme fatale and object of desire in the international series The Undoing – The unspoken truths; half of a dreamy and revolutionary mind ne The incredible story of the Isola delle Rose e in We rob the Duce; a survivor of the 2011 Marrakesh terrorist attack in Atlas. Hers is a constantly evolving gallery made up of women who love, suffer, fall and get back up. A carousel of characters that finds on its margins two characters so apparently distant, yet close: those of Giulia De Martino and Lidia Poët.
Fast as the wind, a story of redemption on rally tracks
A biography of universal character
The racing car and the typewriter; a language nuanced by dialectalisms and swear words that make them even more real, real, human. Giulia De Martino and Lidia Poët are much more than two roles to mark on Matilda De Angelis' resume. The young pilot and the lawyer are silhouettes cut out and copied from previous existences; a biography taken, deconstructed and recomposed according to the dictates of the contemporaneity of its viewers, in a historical moment in which the fight for gender equality is still ongoing, and the voice of feminism still rises high. They are waves that sweep away clichés, to remind us that women too can carry out men's tasks, such as driving a car at full speed, getting dirty with motor oil, or defending delinquent murderers, regardless of the gender of birth, beyond of being elegant, or even fragile due to antiquated prejudices. Because behind passion, ambition, talent, there is no weaker or stronger sex. Before the law, as well as one's own ambition, we are all equal.
Because Lidia Poët's Law is really a female series
The look of equality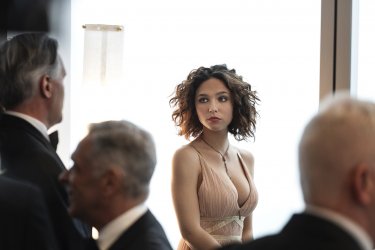 Se Fast as the wind he sailed on the waters of personal revenge, following the routes set by a director like Darren Aronofsky and his own The Wrestler, Lidia Poët's law exploits the shadows of the past to become the standard bearer of a discourse that is as timely as ever. From Enola Holmes it has just that brilliance of script and the freshness of a mind as brilliant as its leading lady; yes, because behind every investigation carried out by the lawyer Poët there are hidden flashes of all-female intelligence, of women who manage to make their way through corridors clogged by men; of women who ask, ask questions to find an answer.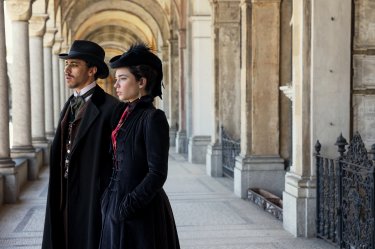 It's a narrative process that never before has finally seen a worthy development interest as in recent years, with writing hands and others directing to blaze a new path in the field of gender equality. A path initially trodden by The right to countand then continued with the recent Me tooand with the next The Boston Strangler. All stories of women who, just because they are women, have to fight to make their voices heard, make their way in the world dominated by men, with the weight of always demonstrating something more than their male colleagues. And it is here that the fulcrum of feminism is found: undressing even an existence like that of Lidia Poët of her biography to invest it with a purely entertaining and cinematographic nature in order to direct media attention towards small subplots made up of exploitation, prejudices, all of a misogynistic nature.
A fight that once again, just like it was for Fast as the windfinds in these narrative variables, the presence of the face and the talent of Matilda De Angelis as the only constant.
Me too, the review: the lethal weapon of the word