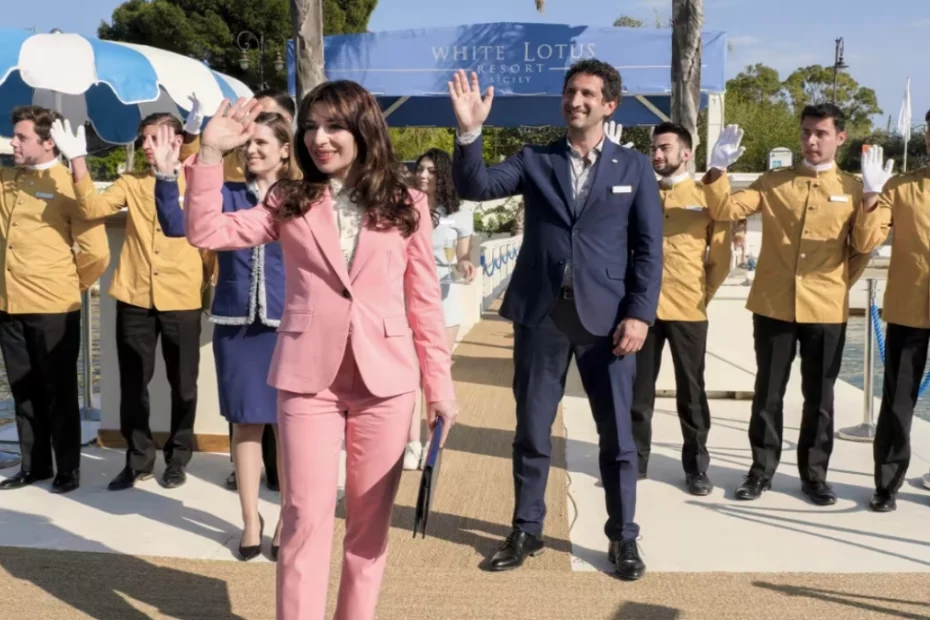 Evan Peters, the star of Dahmer, could have been part of the cast of the second season of The White Lotus
The second season of The White Lotusthe popular dark comedy made by Mike White per HBO and aired this fall on Skycould have had a different cast. Indeed, it seems Evan Peters was originally going to be among the main characters of the hit TV series, appearing alongside Jennifer Coolidge, F. Murray Abraham, Aubrey Plaza, Theo James, Tom Hollander, Sabrina Impacciatore and all the others. In particular, the well-known actor was supposed to play the role of Ethan Spillerhusband of a young and rigid lawyer on holiday with friends in the luxurious resort White Lotus of Taormina.
Peters he is already known to the general public for starring in the anthology series American Horror Story and in the film franchise X-Men. However, the American actor born in 1987 has recently returned to the limelight thanks to Netflix miniseries Dahmer – Monster: the story of Jeffrey Dahmer, inspired by the true story of the so-called "Milwaukee cannibal". The Ryan Murphy-produced show achieved global acclaim, and for his portrayal of serial killer Jeffrey Dahmer, Peters won Best Actor in a Limited Series or Movie Made for Television at the Golden Globes 2023.
Ultimately though, the characters of Harper and Ethan Spiller were played (respectively) by Aubrey Plaza and Will Sharpe. David Bernard, executive producer of the series, has revealed the reason for this choice.
As the entertainment site reports Deadlineil executive producer of the series David Bernard has revealed the reason behind the choice to assign this role to the British actor Will Sharpe. "That was the last role given in the season, and was originally intended to be played by Evan Peters. But for some reason – due to previous commitments or timing – it didn't go as it shouldhe revealed Bernard during an intervention at Berlinale Series Market. "We were really trying to figure out who to give the role to so it didn't feel obvious. We were in Rome busy auditioning Italian actors, and I was googling and dealing with jetlag at 4 in the morning, when I ran into Will Sharpe in Giri/Hajjwhich is a brilliant show in the UK. I had never seen him before and he was just an incredible talent. I looked at other work by him and realized he was kind of a chameleon".
The White Lotus has just been renewed for a third season: spoiled the location?