One of Marilyn Mason's accusers has withdrawn the sexual harassment allegations against the American rocker.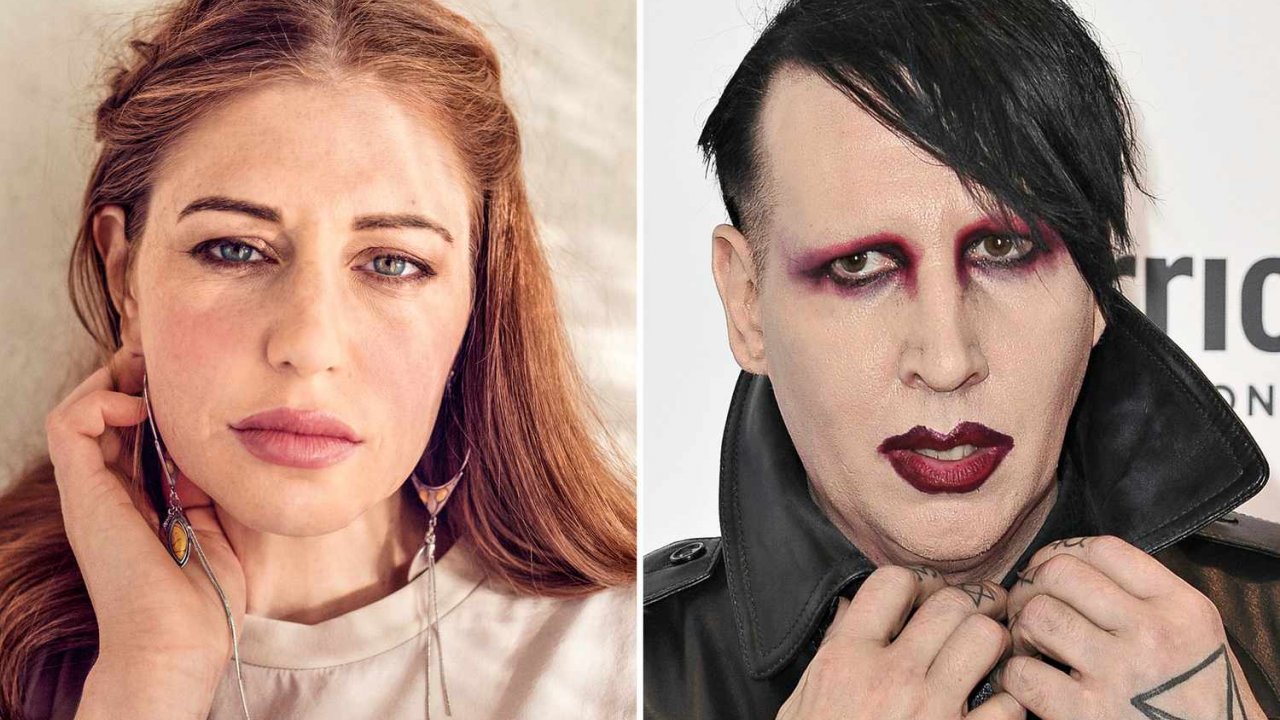 Ashley Morgan Smithline she stated that she was manipulated by Evan Rachel Wood and by other people to make false accusations against Marilyn Masonwho was accused by multiple women, including Wood, of sexual harassment during that time in 2021.
Evan Rachel Wood — who has denied these allegations — was one of the women who publicly accused Manson of sexual abuse in early 2021. In a documentary the following year she stated that Manson had "essentially raped" while filming a music video in 2007. The initial allegations led to the artist's separation from his record company and manager, and the loss of a role in the television series American Gods.
"In November 2010, I had a brief consensual sexual relationship with Brian Warner, also known as Marilyn Manson, during a trip I took to Los Angeles from Thailand, where I was living.Smithline said in an affidavit filed Thursday in Los Angeles County Superior Court.Ten years later, I succumbed to pressure from Evan Rachel Wood and his associates to make allegations of rape and assault against Mr. Warner that weren't true".
"I remember her (Wood) asking me if I had been, among other things, whipped, shackled, tied up, branded/cut, attacked while I was sleeping, beaten or raped", the model continued in the statement.
"He told me that all of these things had happened to Mrs Wood and others, and that when Mrs Wood was with Mr Warner every moment was an extreme moment. When I replied, 'No, that hasn't happened to me and it doesn't match my experience', I remember Ms. Wood telling me that just because I couldn't remember didn't necessarily mean it hadn't happened".
"Although I knew at first that Mr. Warner hadn't done these things to me", continued Smithline, "finally I began to think that he had actually done them".
"I never intended to pursue criminal charges against Mr. Warner and have no plans to continue as Mr. Warner has never assaulted or abused meSmithline continued in his statement.Looking back, I feel that I was manipulated by Mrs Wood".
Amber Heard on Marilyn Manson abuse allegations: 'You've been ignoring it until now'
Wood denied Smithline's allegations in a statement her rep released yesterday. "Evan never pressured or manipulated Ashley. It was Ashley who first contacted Evan about her abuse. It's unfortunate that the harassment and threats Ashley received after filing her federal lawsuit seem to have prompted her to retract her testimony".