It was the leader of U2 who gave the great American director the Golden Bear for his career.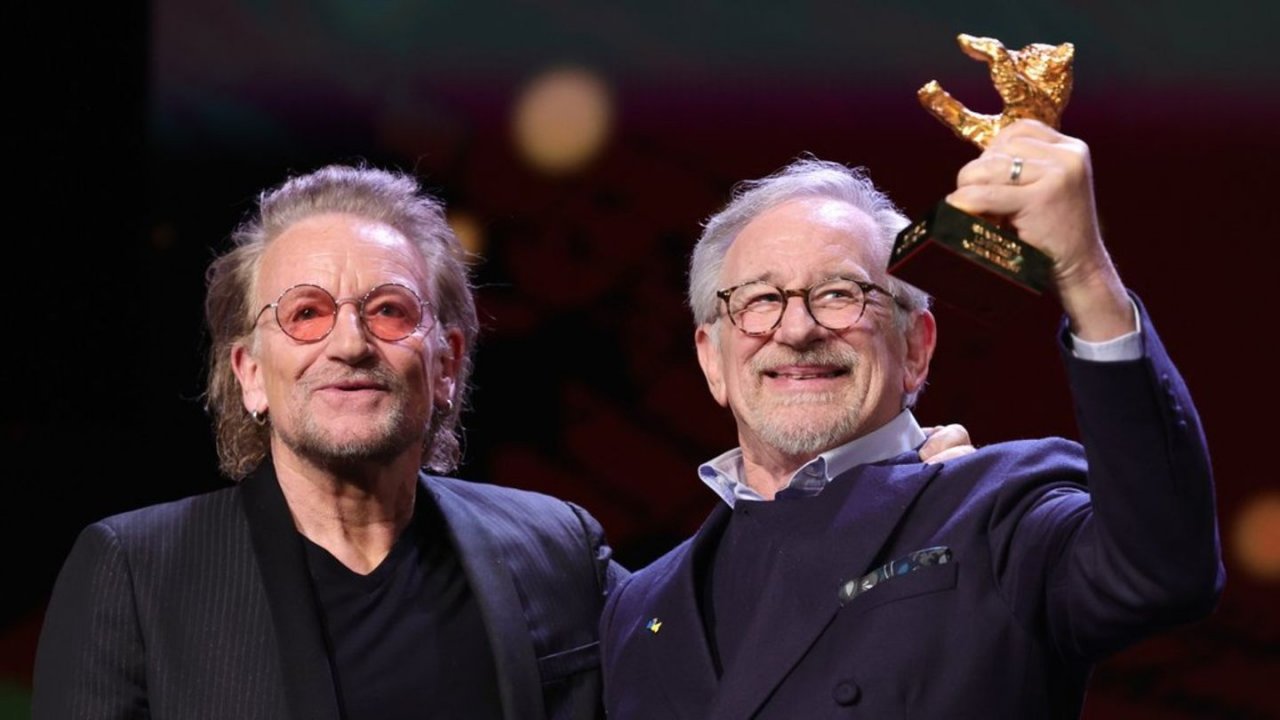 Steven Spielberg was awarded the Berlin Film Festival's Golden Bear for Lifetime Achievement by the U2 frontman Bonowho made a surprise appearance at last night's emotional special ceremony.
The director, whose 1994 Oscar-winning film Schindler's List is one of the most important cinematic explorations of the Holocaust, underlined the significance of a Jewish filmmaker like himself receiving such an award in the German capital, Berlin.
"This award has a special meaning for me because I am a Jewish director. I like to believe that this is a small moment that is part of a much larger, ongoing discourse aimed at healing those places mortified by history, what the Jews called Tikkun Olam, the repair and restoration of the worldSpielberg said.
"The German people have shown themselves willing to face the history of their country, to confront its lessons on anti-Semitism, bigotry and xenophobia, harbingers of the Holocaust", he continued. "Other countries, including mine, can learn a lot from the courageous determination of the German people to act to prevent the fascists from taking power.".
In his touching tribute speech, Bono cited many of Spielberg's most celebrated titles, noting that the 1974 Sugarland Express is a film that holds a special place in his cinematic memory.
Berlin 2023: Steven Spielberg awarded the Golden Bear for Lifetime Achievement
"You deliver the Golden Bear to Steven Spielberg tonight for the right reasons. But the Lifetime Achievement Award isn't just for his work. It's for his life, his family. It is a great honor to welcome the vision that is Steven Spielberg to the stage". The rock star was in Berlin for the premiere of the documentary Kiss the Future, about the siege of Sarajevo.