Woody Allen vibes, millennial story, love, friendship, coming of age of forty-year-olds in today's Big Apple: there are so many suggestions that Fleishman in pieces, the miniseries with Jesse Eisenberg, Claire Danes and Lizzy Caplan from February 22 on Disney+ star.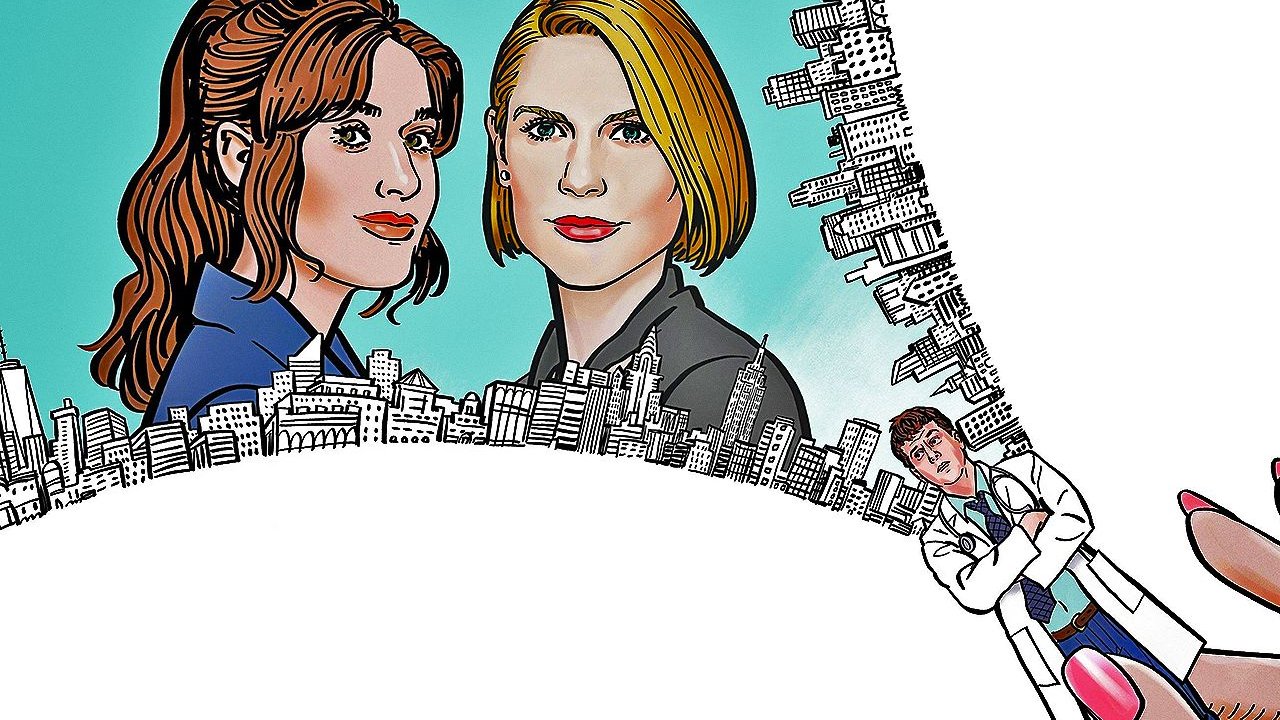 We were built to survive
We tell you right away at the beginning of the review of Fleishman a pezzithe miniseries by FX based on the bestselling novel of the same name by Taffy Brodesser-Akner, who also edited the television version, available with all eight episodes in Italy on February 22 exclusively on Disney+ in the Stars section. The reference to Woody Allen from the title and his Harry in pieces it is no coincidence because the suggestions of the Allenian style are present throughout the miniseries, together with other more millennial ones such as the series Love Life. Ma Fleishman a pezzi it is really difficult to define and to pack in a single container, let's try to see why together.
Broken men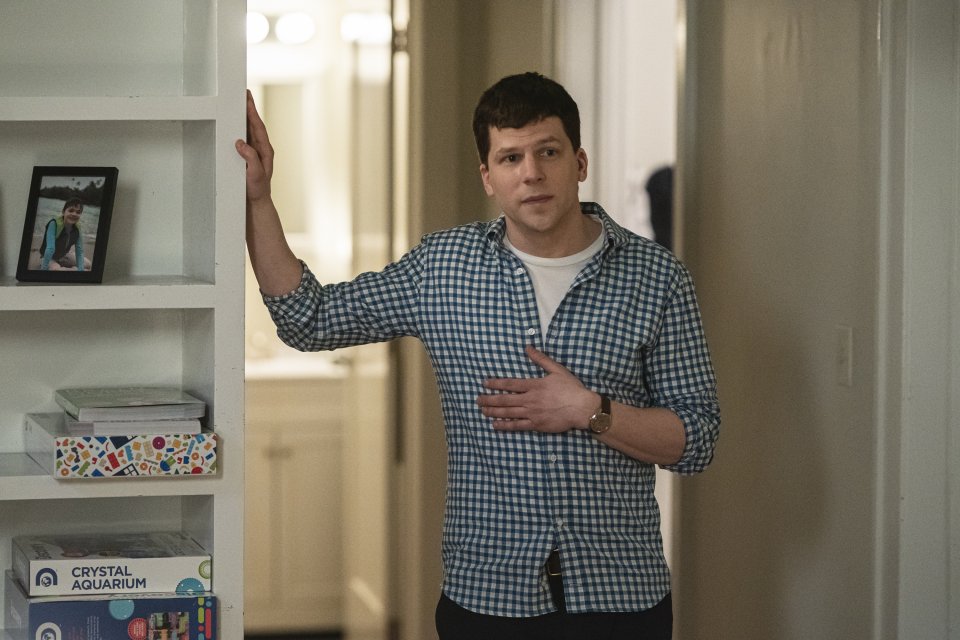 Fleishman a pezzi (in original Fleishman is in Trouble) is the story of Toby Fleishman (a very good Jesse Eisenberg), a recently divorced 41-year-old, who dives into the new (for him) and unknown world of dating apps, discovering that he is achieving success never had in his youth, at the time of medical school. One point for his self-esteem, always lame. At the beginning of what was supposed to be the summer that will start the new course of his life, however, an unusual thing happens: his ex-wife, Rachel (a stratospheric Claire Danes) leaves him their two children, Hannah (Meara Mahoney Gross) aged 11 and Solly (Maxim Swinton) aged 9, disappearing without giving further information on when he will show up again. It is an opportunity for him to take stock of his life and the events that led him to the difficult situation he is experiencing. Thanks to the return of old friends from university, Libby (a bubbly Lizzy Caplan) and Seth (Adam Brody, his name is Seth too, you read that right), Fleishman will have to figure out what to do with his life, and in the meantime the his friends who have their own lives to solve in today's Big Apple.
Jesse Eisenberg: from The Social Network to Lex Luthor, the anti-star who conquered Hollywood
Women in pieces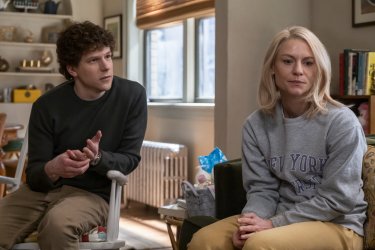 Libby quit her job as a reporter at a sports magazine (hence a man's world, "but he could not have worked elsewhere") to be a stay-at-home mom in New Jersey (therefore a bit outside the city), seems dissatisfied with her life despite the loving husband she finds (a successful Josh Radnor who looks like Ted after he finds the Mother of his story) Seth is the eternal single of the group, who works in an investment company and seems unable or unwilling to have a serious and lasting relationship, seeing how those of his friends ended up. it will be denied and overturned by the following episodes, so much so as to question the certainties of the viewer on what kind of story he is seeing and above all on who it is really centered on. narrator by Lizzy Caplan accompanies us in a light-hearted and sarcastic way, as only she can, in the life of Libby, Toby, Seth, Rachel and the other characters who populate a New York full of possibilities but at the same time a sort of cage for its inhabitants. especially theUpper East Side and wealthy families, which drive a chasm between Toby's happiness at working as a liver doctor, who chose the profession not for the money but to help people, and Rachel, a self-made theatrical agent and is extremely ambitious.
Love Life 2, the review: a more balanced and black modern love story
Broken friends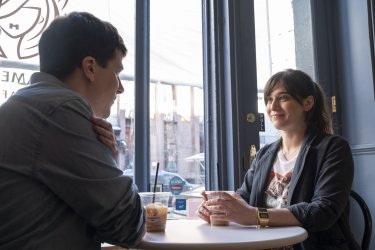 However, Fleishman's in pieces is also a great story of friendship. Of the Toby-Libby-Seth trio, of the friendships that the three (along with Rachel) find themselves making in their own circle of young adults and new parents, while the world out there seems to engulf them. While trying to answer some existential questions like "Does love change before and after marriage? What really wrecks a relationship and leads to divorce? Is it inevitable?". The impression by looking Fleishman a pezziaccomplice he voice over of Libby, is to read a novel – in fact, as we were saying, the series is based on a book – and Taffy Brodesser-Akner has really done a punctual job in transferring her paper work into images but above all into dialogues for the big screen: the result is extremely talked about, just like the movies-river of Woody Allen.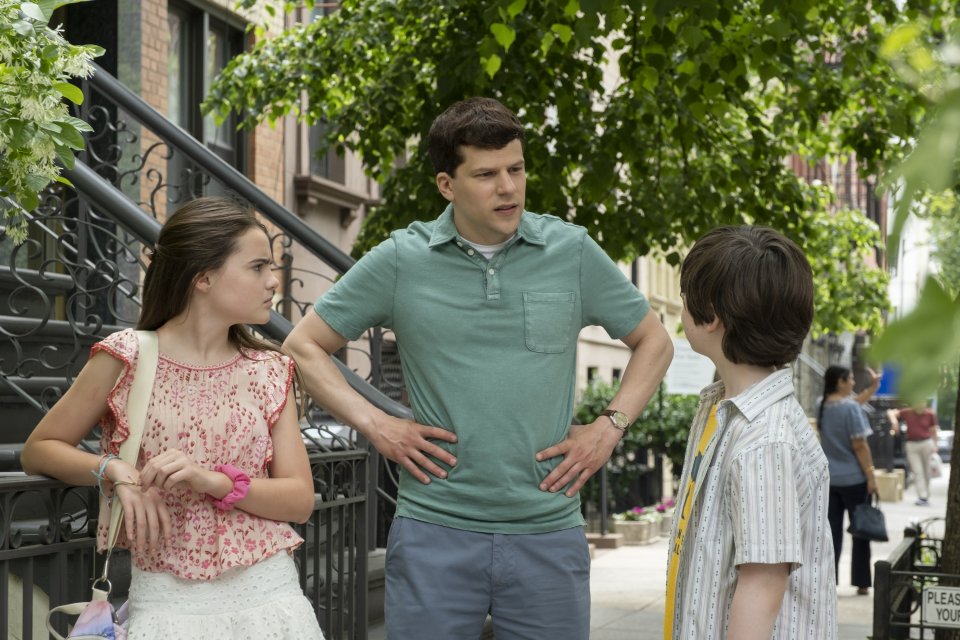 It is not said that you will be satisfied with the ending, given how many times the show changes its skin and point of view over the course of the eight episodes, but it will certainly make you reflect on the today's forty-year-old generation, full of insecurities, doubts, emotional precariousness. It deliberately focuses on a wealthy and well-to-do social class, which however does not clash in the story and does not cause annoyance in the viewer, who is not inclined to judge and reject the characters but to try to understand their motivations. But above all it brings to light topical issues such as postpartum depression, the social pressure of expectations, mental health, religion and the Jewish world seen with a critical and caustic eye as only Jews themselves can do. In this applauding the casting done and the performers we can not mention in particular Claire Danes, who faces a complex and repulsive character giving him multiple facets. The seventh episode is particularly devastating and will make you reflect on the point of view with which a story is told and on the multiple layers and meanings of an author's narrative choices.
So Fleishman a pezzi is it a romantic comedy? Is it a bildungsroman? Is it a social satire? It is all these things and many more put together, truly more than the sum of its parts, and it is not certain that you will like it in the end, we tell you sincerely, but it will surely strike you deeply, leading you to reflect on your life and perhaps take stock of it. together with the protagonists.
Conclusions
We close Fleishman's review in pieces as we started it, or by reminding you that it is really difficult to define it, categorize it to let you understand if you might like it or not, but it is certainly worthy of attention for the topics covered, for the performers in a state of grace and for some particularly topical and profound episodes.
Because we like it
The Allenian and other influences present in the miniseries, from the characters to the setting to the tone of the story.
Lizzy Caplan's narrative voice is not a mere additional whim but part of the narrative fabric.
The interpretation of the entire cast, with a special mention to Claire Danes.
The seventh episode is particularly topical and intense.
It's so many series and so many genres in one…
What's wrong
… perhaps too many, constantly changing skin and perspective, and this could destabilize the spectators.
The ending could leave you perplexed and incredulous.