The executive producer of The White Lotus teased new details about filming the series in Asia and the attempt to involve Evan Peters.
There is apparently a good chance that season 3 of The White Lotus be turned into Asiato reveal it was the executive producer of the series David Bernard during a speech at the Berlinale Series Market in Germany. In addition to confirming the rumors that have been circulating for a while, David also revealed that Evan Peters (protagonist of Monster: Dahmer – The Jeffrey Dahmer Story) should have appeared in season 2.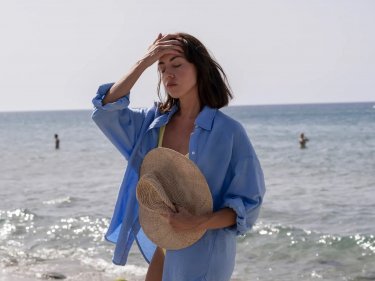 "We have tried several times to work in Asia and we hope that the third season will be our chance to make it happen"David Bernad said (via Deadline). This interest in those territories comes from a previous project that he and Mike White, the creator of The White Lotus, were supposed to shoot there for Prime Video in 2016.
For the uninitiated, the first season of The White Lotus was filmed during Covid and set in a hotel in Maui, Hawaii, while the second was filmed in Sicily: "We were looking for a country in Europe with some discount in terms of production, and Knives Out had just gone to Greece, so we had to choose between France and Italy"Bernad then joked.
Always through Deadline we come to know the details related to the non-insertion of Evan Peters in the series as Ethan Spiller: "That was the last part we picked for the season, and it was originally supposed to be Evan Peters, but for some reason – scheduling or timing – it didn't work out"Bernard said. The manufacturer recalled: "We were trying to figure out how to handle that character so that it didn't feel like a given casting in the eyes of the public. We were in Rome auditioning Italian actors. At 4 in the morning I was jetlagged and I came across Will Sharpe in Giri/Haji, a brilliant British show. I'd never seen him before and thought he was incredibly talented. I looked at the other stuff he's done and I realized he was kind of a chameleon."
The White Lotus: Season 1 vs Season 2 after Golden Globes 2023 win
We remind you that The White Lotus has not only bewitched the general public but also the critics of the sector, obtaining important awards that have led to the confirmation for a third season.