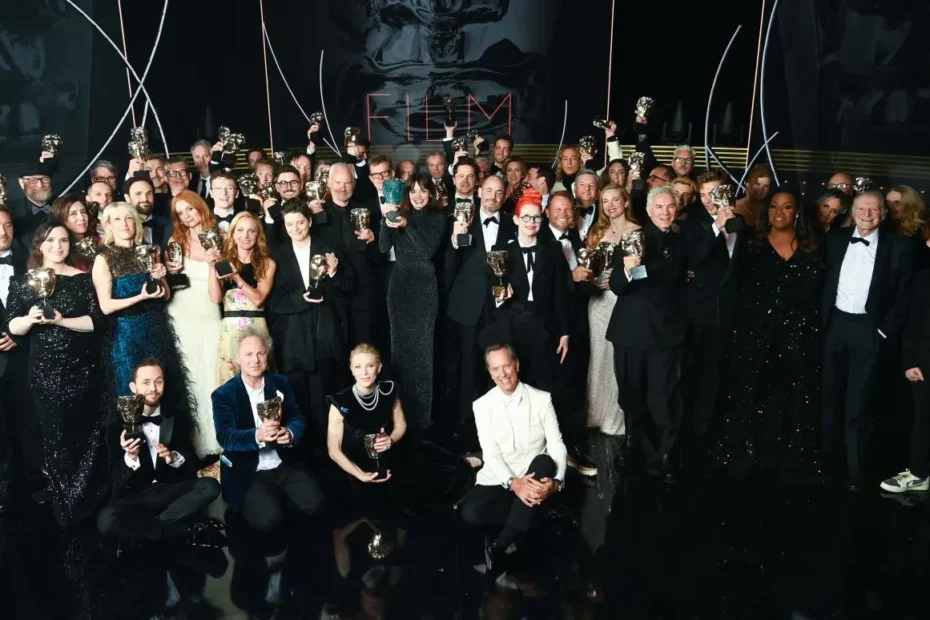 The BAFTAs 2023, considered the precursors of the Oscars, have been accused of not valuing diversity and different ethnic groups
A few days ago it was held there 76th BAFTAs, one of the most important awards ceremonies in the world of cinema, seen as the Oscars of England. It was the film that triumphed at the British Academy Film Awards Nothing new on the western front, German drama adaptation of the novel of the same name by Erich Maria Remarque: the film, directed by Edward Berger and set in the trenches during the First World War, received fourteen nominations and took home seven statuettes (including the prize for best film, for best director and for best adapted screenplay). Among the other winners (here the complete list) of these important film awards we find Austin Butler per Elvis, Cate Blanchette per Tar e Kerry Condon per The spirits of the island. But one peculiarity immediately caught the eye of the most attentive observers: the winners are all white.
The hashtag #BAFTASoWhite has spread on social networks
The group photo showing all the winners sparked amazement and anger in the audience: In fact, spectators quickly realized that the only black person present was Alison Hammond, an English television personality and actress who co-presented the ceremony together with Richard E. Grant. The British Awards have thus attracted a shower of criticism by network users: on social networks, Twitter above all, the hashtag quickly began to circulate #BAFTASoWhitewith the aim of protest the lack of diversity in an influential event such as the BAFTAs, considered the forerunners of the American Academy Awards.
As it reports Deadline, many public figures have come out against the BAFTAs. "Here are the winners of the 2023 BAFTAs. The black woman is the presenter. Not even Academy Award/Golden Globe winners like Michelle Yeoh, Angela Basset, Viola Davis or Ke Huy Quan made it. All types of juries have their biases, but that doesn't work in this case. Today I am not a proud member of BAFTAhe tweeted Del Walker, member of the British Awards. "I'm disappointed, I felt a pain in the back of my stomach" he said Ashanti Omkar, television commentator and BAFTA member, commenting on the photo. Even the Oscar winner Joaquin Phoenix, who will return to play the iconic villain Joker in 2024, had criticized an uninclusive system. "The entertainment industry has to work hard for truly understand systemic racismthe actor had said during his acceptance speech in 2020.