"It's me Madeleine McCann". A 21-year-old Polish girl named Julia claims to be the child who disappeared from her bed in a holiday apartment in Praia da Luz in southern Portugal in 2007. The case had shocked world public opinion, and she had recently been the protagonist of a shocking docuseries produced by Netflix that we told you about a few months ago. What seemed like a story that ended dramatically, reopens. What was now only a true crime docuseries becomes real.
The sudden turn in the disappearance of Maddie McCann
Julia has opened the Instagram profile, which has around 600,000 followers, to attract the attention of Maddie's family. "The detectives don't believe me, help me, I need to talk to Kate and Gerry McCann", reads on social media. In one of her first posts Julia she says that she doesn't remember most of her childhood of hers, but that she has memorized a vacation in a warm place with white houses (which might suggest the Algarve, Portugal, where Maddy disappeared). "The memories are all mixed up and when I tried to talk to my parents, what they say doesn't match and they keep changing the subject"dice. "I asked for pictures of my pregnant mother, or other medical documents, pictures from my childhood, but she never showed them to me. She just tells me I'm crazy. My school teacher told me that I didn't start studying with them when I was little, but my parents want to convince me otherwise. I had a very difficult life and suffered some traumas".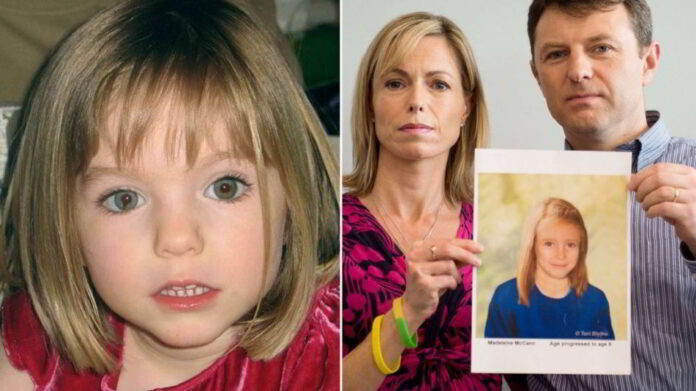 However, the news does not end there. For a few hours, the description of the girl's Instagram profile has changed, and it seems that the two parents of the missing child have agreed to take a DNA test to verify the girl's thesis. A sudden turn, sadly real and dramatic. Now Julia is awaiting the verdict of the DNA testthe only one able to finally give an answer to his search for identity. "Even if it turns out negative – he writes – I will finally find out who I am. I want to know the truth. Please help me". How will the story end?
1000 TV Series described in 10 words, the first book by Hall of Series, is available on Amazon: you can buy it here