Sean Penn presented the film Superpower at the Berlinale 2023: a story of the war in Ukraine totally in favor of Zelensky, with whom a friendship was born.
When Sean Penn and Aaron Kaufman traveled to Ukraine in early 2021 to shoot theirs film Superpowerthey wanted to tell the story of Volodymyr Zelensky as a successful comedian who went from playing the president of Ukraine in a TV series to becoming one.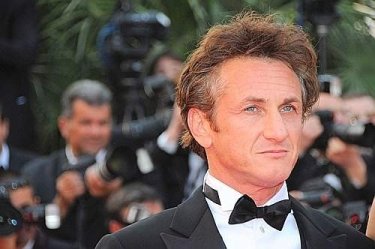 They could not have imagined that in a year's time one would begin guerra: on February 24, 2022 the Russia invaded theUkraine. The conflict is still ongoing. In those months, a relationship of esteem and friendship was born between Sean Penn and Zelensky, which led to the complete transformation of the film that the Oscar winner initially had in mind. That tale is Superpowerin fact, and was presented in world premiere at the 73rd Berlinale.
The producer and co-director Aaron Kaufman he immediately explains, in the press conference, that the documentary, still without distribution for Italy, has changed shape along the way and has a purely American point of view: "Zelensky was a fascination for us at the beginning. We couldn't imagine the person he would become. We immediately saw him as a David versus Goliath character. He had to face a very tough commitment: conflict. And I think he has proved to be up to it. Over time, the story we wanted to tell has changed, but at the base it is always David against Goliath. We didn't want to make the definitive film about the war in Ukraine and the history of the country itself. Superpower has a very American point of view, that is people who didn't know the country and its dynamics so well. People don't really know what's going on there. That's why we wanted to show why it is important to help Ukraine".
Superpower: Sean Penn proudly biased
Less diplomatic Sean Penn, narrator and co-director of the film, who when asked if he was willing to tell Vladimir's version in another film Putin he replies without half measures: "No, I wouldn't make a film about Putin's point of view. It was very clear to us early on that we didn't want to turn our film into a stage for his lies. We would have done a better service by talking about the war. This is a biased film, because this is not an ambiguous war. Putin has already said too much. So I'm not going to talk about him: he's a war criminal. This conflict will not be resolved in words. The best humanitarian response we can offer right now is to give Ukraine long-range precision missiles. I think Ukraine today is the Beatles equivalent: we should keep listening to their records until they are free".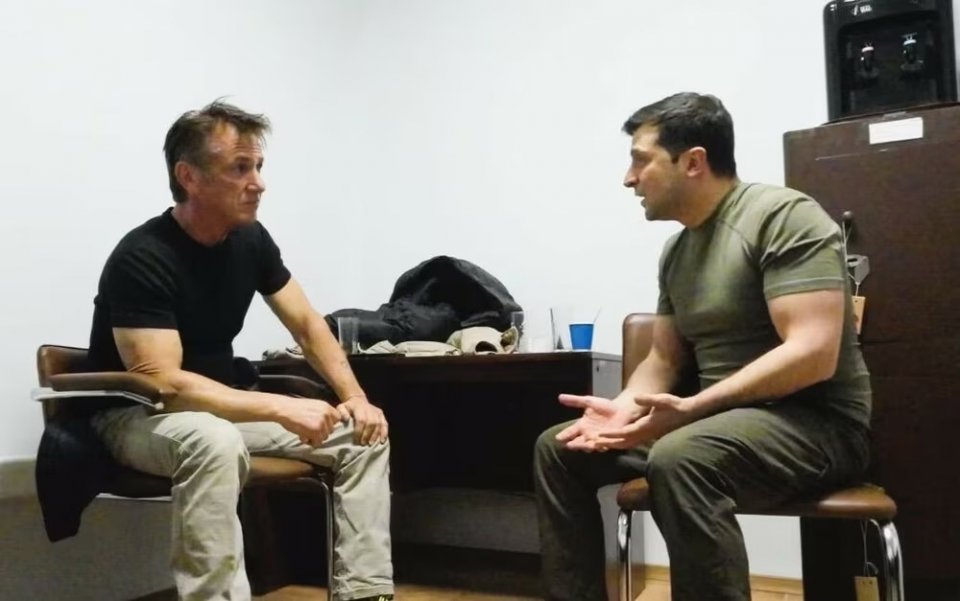 When asked if he has thought about his role in war propaganda, the Oscar-winning actor continues to stand his ground without hesitation: "If propaganda means showing how the life of Ukrainians right now has been deprived of everything that makes it worth living, then I am happy to be considered a propagandist. We made a proudly biased film because this is the true story we uncovered. Art has an important role in building freedom. For me there is no difference between these two aspects of my life, which coexist: cinema and how I want to support those who fight for freedom".
Sean Penne and his friendship with Zelensky
Thanks to the filming of Superpower a friendship was born between Sean Penn and the President of Ukraine Zelensky: "Yes, the film has become very personal. From the first day of the war, from February 24, 2022, it was clear that the primary target was the president and his family. It was immediately a huge concern for me. This man showed me what courage means: it is his face and that of all Ukrainians. Faces we may never see again. I worry about him every day".
The actor has a total fascination for his former colleague, to the point of not finding fault with him: "I don't like Zelensky that there is a creepy bully who puts his country in danger. Instead, I like that there is no threat that can scare him and the Ukrainians". Penn even gave away one of his own Oscar to Zelensky – a gift as compensation for the fact that theAcademy didn't want him to speak at last year's Oscars. Something the actor and director isn't proud of: "The Oscar is in his office and is ready to be melted down whenever he wants. It is a small symbolic gesture between two friends. It symbolizes my shame towards the Academy, which preferred to show Will Smtih slapping Chris Rock instead of the greatest living symbol that unites cinema and humanity. Worse for them".
On the entry of Ukraine into the NATO his position however is more nuanced: "International balances are complicated. But from what I have seen there is a need to help Ukraine by giving it everything it is asking for. In this case they are not asking for NATO troops, but for concrete support. Every effort must be made to defend this invaded country".
Given your commitment, have you ever thought about throwing yourself into politics? Here too the ideas are very clear: "I remember they asked the Irish writer Brian Behan the same question: he replied that he could never be a politician because he only has one face".