Dear Prue, here is a fan of yours speaking to you, one of those who began to love you in the 90s and he never stopped. I know, there are many of us who introduce ourselves in this way and listening to all of us would be an impossible undertaking, but you will be able to understand how much for me that I have carried you in my heart for more than twenty years – and for more or less five somehow also on – writing to you has almost become a duty. When I saw the first episode of Witches I was alone a little girl, and in hindsight I don't understand too well the reasons of my mother who at the time thought it wise to put me in front of a series full of demons and sorcerers. Still in hindsight, however, I can't help but thank her: without knowing it, she allowed me to enter a world – yours – from which I never left and which always kept me company in a different way for all stages of my life.
Among the protagonists of Charmed you have always been my favorite.
Let me be clear, your sisters also occupy a special place in my list of serial characters of the heart, but the one towards you is a different, more intense feeling, a mixture of affection and admiration that only an older sister can make you feel. Maybe because somehow you remind me a little of my own sister. Ever since the first episode you've always presented yourself as the toughest of the trio: Phoebe was the sentimental and still a little immature one, Piper the diplomatic one, destined to act as peacemaker between you two always so polar opposites. But you were the one responsible your sisters' momthe one always willing to come forward first and with a sense of protection comparable to that of a lioness for her cubs.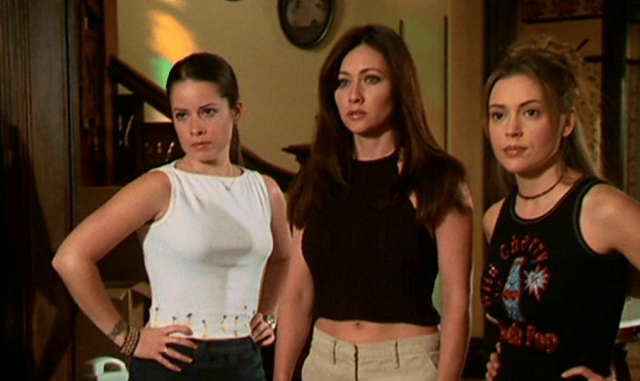 You've lived a good part of your life feeling on your shoulders the responsability to guide your sisters, to those who should have grown up with you and who instead grew up under your wing. I know, when for some reason an important figure such as one of the parents (or in your case both) passes away, in the life of the children a real revolution, not only for the pain caused by the loss of those who leave but also because those who stay see all the cards on the table change. And you, dear Prue, became a mother before you were an adult. Suddenly everything changed and before you even had time to realize it you were already living a different life, the life of adults although still a child. And you never looked back, perhaps thanks to the fear of suffering when you turn around.
Even when Phoebe – in the first episode of the series – read the first page of the Book of Shadows giving you the powers and making you the witches of the Trio, you took over the reins of the situation by adding a further piece to a puzzle of duties and responsibilities that were sometimes really yours, but that other times you took on because you were all too used to the fact that it had to be like this. All in all, however, seeing your sisters it seems that you have succeeded more than well in this role and honestly, as a simple spectator of a series that is also your life, I felt partly pampered and reassured from your presence, almost as if you were there for me too. A great result, in my opinion.
Of course, all of this has had repercussions on you as well.
Others sometimes seem not to notice and you yourself on occasion you had a hard time admitting it, but your role has not been easy and you too have suffered. Your mother's death has left you, in addition to the understandable fear of water, many responsibilities, a void that is difficult to fill and that sad look that you have carried too long; your father's abandonment instead began to raise a wall between you and feelings that only thanks to your sisters and Andy have you slowly managed to break down. For a good part of your life you have had an almost insurmountable armor around you and I admit that I myself would have perhaps even been a little afraid of you if I had met you. Not because I looked like badI would rather say a lot – perhaps too much – rigid, all duties and responsibilities.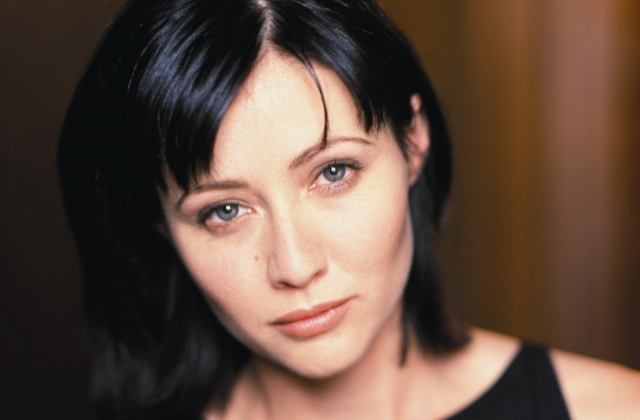 But paradoxically discover that they are witches and go back to live under the same roof by Phoebe and Piper, while fueling your need to be protective, it also gave you an extra push to become a different woman. Maybe it was just realizing you were so special that prompted the desire for normality, to spend your free time with the people dear to you, to cultivate your passions, to love. For the first time in almost a lifetime you gave in to yourself and took your life back into your own hands, leaving a job you no longer liked to start a new adventure with photography, melting into relationships and opening yourself up to the world. For these things you need a good dose of constancy, a lot – a lot – patience and the ability to question yourself. You have had them all.
Only one thing, unfortunately, you lacked: time.
It would have been nice if Tempus had set his watch one more time allowing you to change your fate, but it didn't. You died, Prue, you died too soon. And do not think that your sisters have found a new you in Paige, just as her arrival has not replaced you in the hearts of those who have watched and continue to watch. Witches. Why yes, once you're in it, you don't get out of this series not even after twenty-five years. Paige arrived and made herself loved in her own way, but your place in our hearts is exactly what you had before, you haven't stepped back a millimeter, because of characters and people like you we we really need.
I told you earlier that you remind me of my sister, who like you for Phoebe and Piper is one of the few people who can really make me feel that everything will be OK even when it seems to be worse than bad. The truth, however, is that you remind me a bit of me too, with your being unfriendly with the very people you care about the most and your inability to say apparently simple words to them like "I love you". But know that see you overcome these blocks born only from the fear of suffering it was for me, and who knows how many other people, a stimulus to try to overcome them in my turn. I don't always succeed: you know how to do magic, not miracles. But trying is already a first step, right?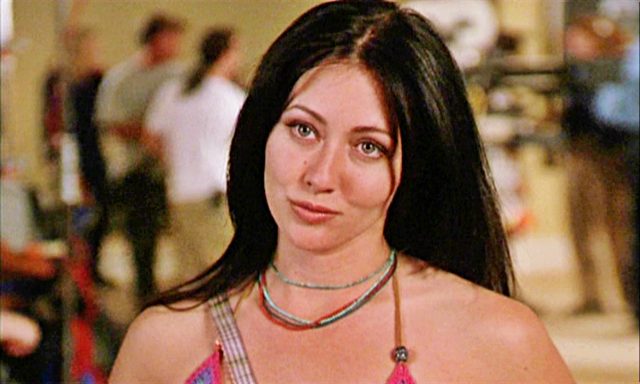 And so Thanks Prue, thank you for being a mirror to look at me in and a role model to point to. Thanks for being there brave woman that I aspire to be every day. Thank you for having created such a beautiful and strong bond with your sisters that I decided to tattoo a Triskelion on my neck, together with my sister who looks so much like you. But above all, thank you for making me believe in a magic that unites and makes, paradoxically, more human. It's true, I tried many times as a child to move objects with only the power of my mind and I never succeeded. But thank you too for pushing me to try.