"It's great fun being with you… I don't miss anything, if you're with me…": these verses are enough and our eyes are already veiled with emotion, while our mouth begins to sing an acronym of which we still know all the words. Zack and Cody at the Grand Hotel has accompanied many of our childhood afternoons, with events that were never trivial, which reached rather profound peaks of reflection for a Disney Channel product, and with episodes that were a real antidote to boredom, especially in those days when we couldn't go outside to play. In short, who has never dreamed of living in a hotel together with our favorite twins? And live with them a thousand adventures? Anyone who says no is clearly lying.
What made The Suite Life of Zack & Cody such a huge success were mainly two interconnected factors: the unity of the stories and the familiarity of the characters. And today, we are interested in the second point.
In fact, all the characters in the show are more complex than one might think and humanly recognizable in their strengths and weaknesses, fears and desires. Starting right from Zack and Cody Martin. The first he's your typical braggart kidoutgoing, good with women, sports and video games. Due to his sociability and bravado he is very charming, but under that armor he hides a tender, sentimental and insecure side that, when he comes out with his brother, Maddie or mother, makes us melt like snow in the sun. And, while he doesn't like studying, he's not stupid, also because living with dyslexia isn't easy at all.
Dylan Sprouse, despite his young age, manages to show all these sides of his Zack, making him a deep, empathetic, annoying yes, but human and real character. Proved already from this tv series of Disney Channel a talent that, perhaps, has not fully cultivated like his brother Cole Sprouse, choosing to devote more time to his studies.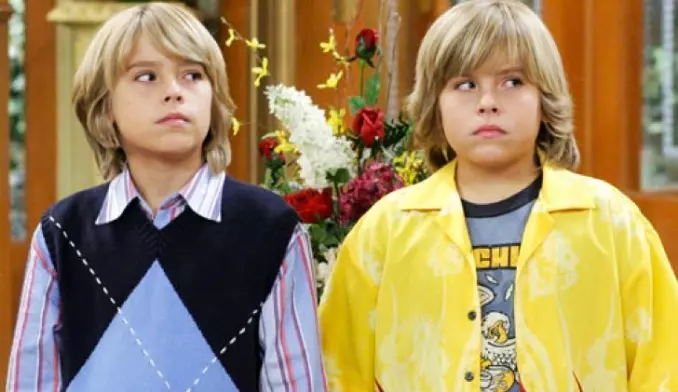 Better known than Dylan Sprouse for being Ben in Friends (and, in some bloopers, his great memory can be seen when he reminded the actors of the lines they had forgotten) is Cody, the sweet, sunny and kind twin; the classic brilliant nerd that he loves to study, is clumsy in sports and with girls (even if he will be engaged to Barbara from the second season) and is a maniac of order. Cole Sprouse manages to fully convey Cody's sensitivity, but also his being selfish on certain occasions and a spoilsport, because he is more mature and responsible than Zack. But he is still a child and gets dragged into absurd situations, often ending up in trouble.
Cole Sprouse is the one who, after graduating, really managed to break through both in the cinema with, for example, One meter from youboth especially on TV, participating in the long-lived Riverdale. There he plays a totally different character than the carefree, joyful and tenderly clumsy little boy from Zack and Cody at the Grand Hotel. Jughead Jones, in fact, is fascinating and dark, cynical, irascible, clever, sarcastic to the nth degree, brilliant, a born leader and full of secrets.
But the twins, who will be explored further in the sequel to the series, are not the only "opposite characters" of the Disney Channel show.
Hardworking, poor, kind Maddie Fitzpatrick she is the sweets counter girl and the great – unrequited – love of Dylan Sprouse's Zack. Intelligent, environmentalist and loyal, is played by Ashley Tisdale, aka the iconic Sharpay Evans from High School Musical. And already with these two very different characters the skill of an actress is highlighted, which to define only as such is an understatement. Sure, later Zack e Cody al Grand Hotel he starred in tv series such as come Hellcats, Carol's Second Act (with the Kyle MacLachlan of Twin Peaks), Good what you think and from guest stars, for example, in Sons of Anarchy. But she also produced Young&Hungrypursued a music career and founded her own cosmetics brand.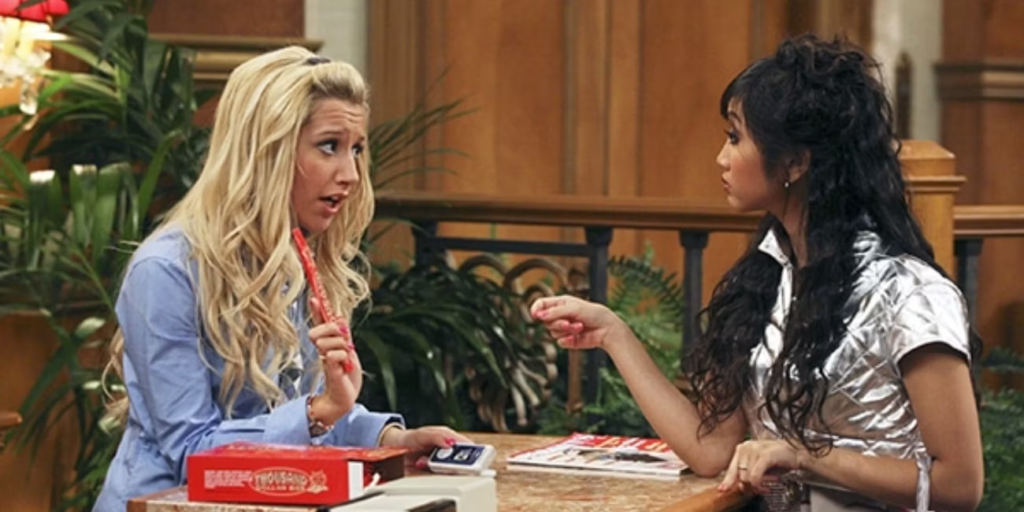 His Maddie overturned the classic stereotype of the stupid blonde, as well as London Tipton (a clear parody of Paris Hilton) that of the intelligent and nerd Asian.
Brenda Song has come a long way, participating in recurring roles on shows such as New Girl e Scandal and as a protagonist in Station 19 e Dollface; in the cinema, despite having taken part in rather recent films, it reaches its highest peak with The Social Network. But let's face it, no one could ever interpret the iconic heiress like that – and first Disney Channel influencer, with her program produced by Cole Sprouse's twin – of Zack and Cody at the Grand Hotelwhose song still rings in our ears, along with his "Long Live Me":
"London Tipton is a star, he is a star he is a star

London Tipton is a star and her fans love her more and more.'
She is simply the best character in Disney Channel history, so wacky and flawed that we just have to love her. True, London is superficial, silly, self-absorbed, spoiled and we have often felt more sympathetic to Maddie, but she on many occasions proves to be more than her money, her clothes and her name. With her simplicity and ingenuity, she always made us smile and entered our hearts forever. And then, we'd be lying if we didn't admit that, at least once in our lives, we'd have liked to go around her closet and look at ourselves in her talking mirror.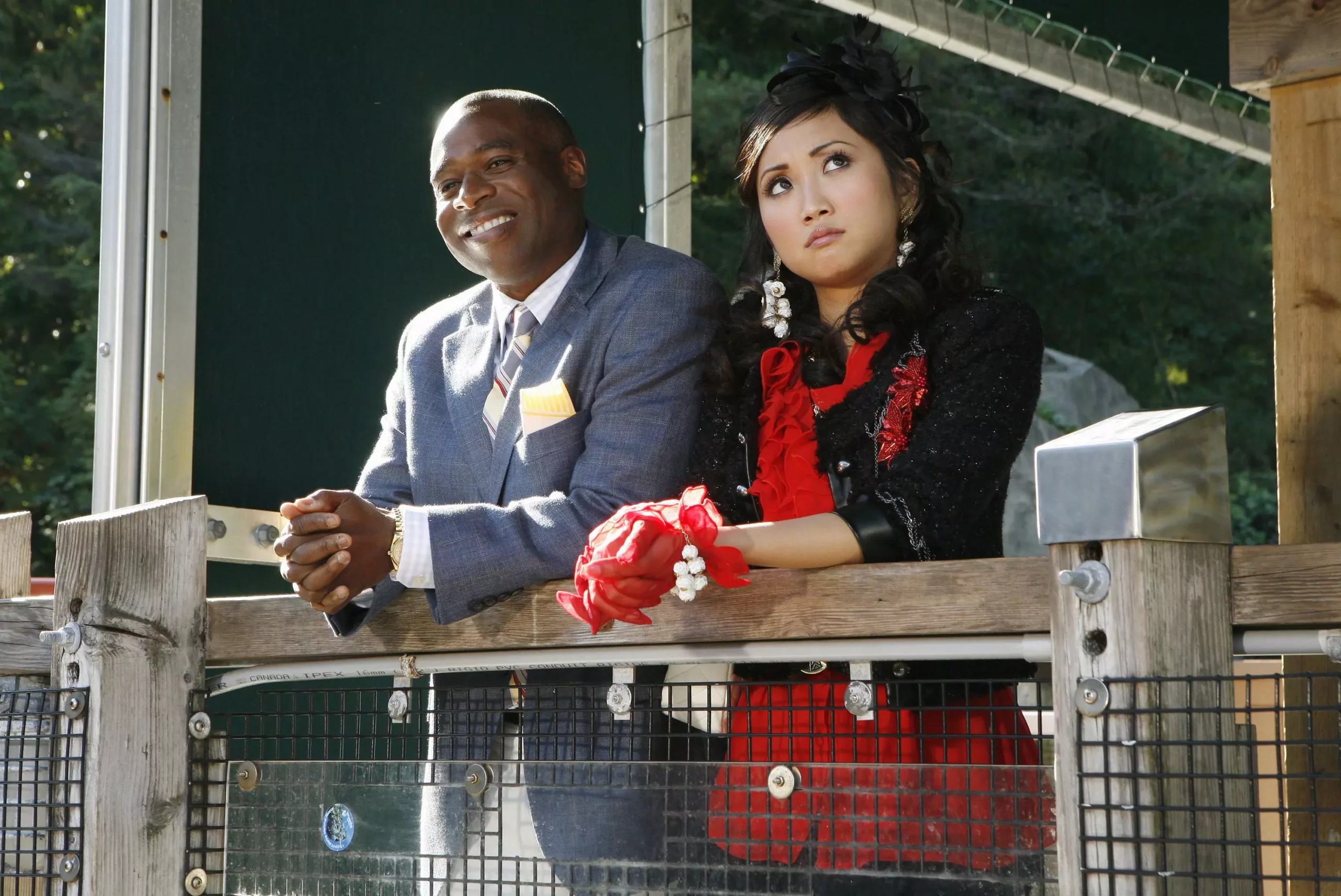 In addition to these four characters, there are others that we are particularly fond of. Kim Rhodes beautifully portrayed one of Disney Channel's top moms, being so not only for his children (to whom he tries to give the best possible life), but also for Maddie, London and many others. She is always kind to the bumbling Arwin, the extravagant handyman of the hotel in love with her and played by Brian Stepanek that today we find in Young Sheldon. Without forgetting about Mr Mosbeythe severe and inflexible manager of the Tipton Hotel in Boston who basically loves London and the twins of Cole and Dylan Sprouse as if they were his own, played by Phill Lewis who, legal affairs aside, we later saw in (few) other important TV series such as Scrubs.
But perhaps, the other truly iconic character of Zack e Cody al Grand Hotel And Esteban Julio Ricardo Montoya de la Rosa y Ramírez. To thank Adrian R'Mante for how he portrayed him, it was impossible not to double over with laughter the moment he appeared on screen, especially when he was accompanied by his chicken Dudley or doing a Mosbey impersonation.
And The Suite Life of The Suite Life of Zack & Cody wasn't limited to just the main characters.
If in the secondary ones we have names like Estelle Harris (she is the lazy Muriel) or Vanessa Hudgens (that is a ditzy schoolmate of Maddie and London), between the many guest stars we name as examples a young Selena Gomez, Zac Efron (the kiss with Tisdale is memorable) and Jesse McCartney. Without forgetting, of course, the wonderful crossovers con Raven e Hannah Montana. In short, we already had to understand the success of a truly memorable TV series from the cast. And if we don't remember everything, well, what are we waiting for to see her again on Disney +?