In its latest episode South Park has decided to parody the public choices of Prince Harry and Meghan Markle, sparing not even a beat.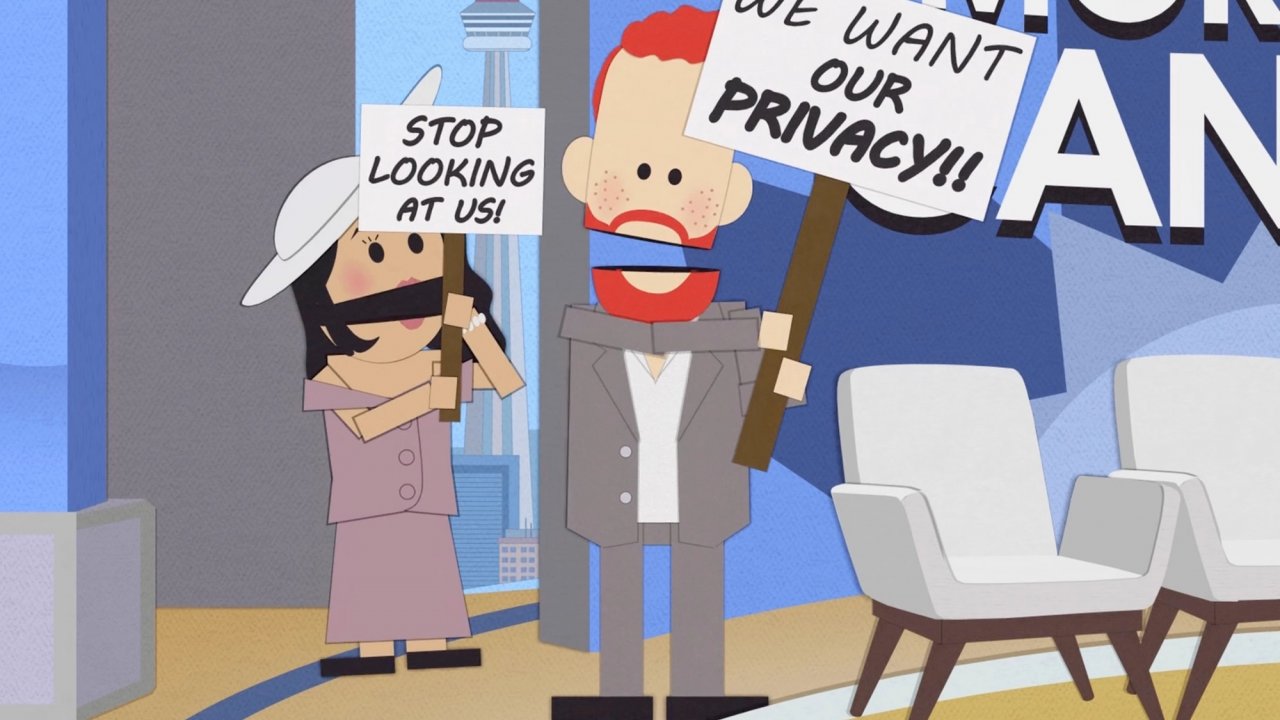 It was only a matter of time before that happened and now so is the world of South Park has incorporated and parodied the current events of the Principe Harry e Meghan Markle. In the title episode "The Worldwide Privacy Tour"the writers of the animated show have targeted both Harry's memoir Spare that the Netflix docuseries Harry & Meghan.
In the South Park installment in question, we see the Prince of Canada and his wife travel to the small Colorado town of South Park in an effort to keep their privacy in check while preserving their intimacy from media incursions. However the couple promote the book "Waaagh"probably in reference to Spare, and at the same time using protest signs that attract attention with the inscription: "We want our privacy!" e "Stop looking at us!".
South Park turns 25: why it has become better than The Simpsons
At one point in the episode we see the host of Good Morning Canada tell them: "Some people may say your Instagram-loving wife doesn't actually want her privacy", in an apparent reference to Markle's multiple Hollywood projects on the horizon. This is followed by a series of other jokes that harshly criticize the last moves of the… imaginary couple.