The well-known Italian illustrator Lorenzo Mattotti is the author of the Manifesto of the 2023 edition of the Trento Film Festival, scheduled in Trento from 28 April to 7 May.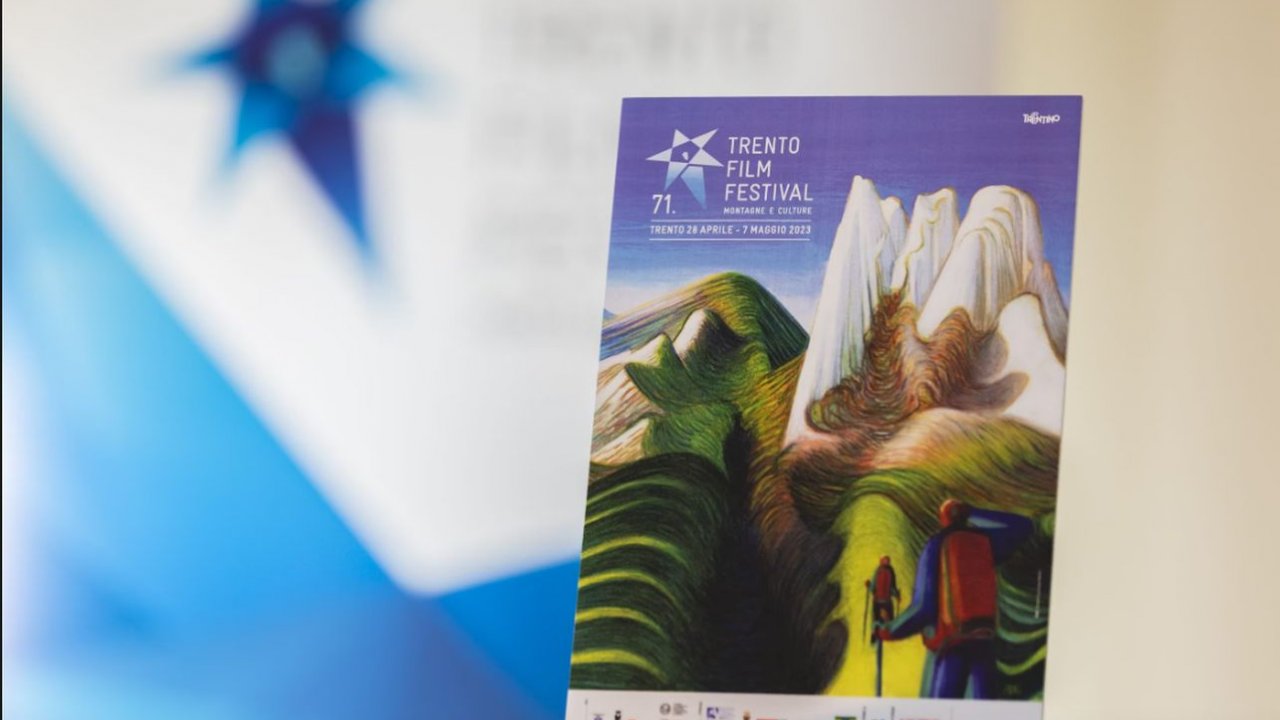 Another leading name in the world of illustration joins the now very long list of authors who have signed the Manifesto dat the Trento Film Festival: is that of Lorenzo Mattotti, an author with an unmistakable trait whose artistic universe now ranges seamlessly between comics, painting, illustration and animated cinema. The white mountains, the green meadows and the very blue sky of Mattotti's work will represent the spirit of a Festival which, having celebrated its seventieth anniversary in 2022, will return to animate the cinemas, squares and many places in Trento from 28 April as of May 7, 2023.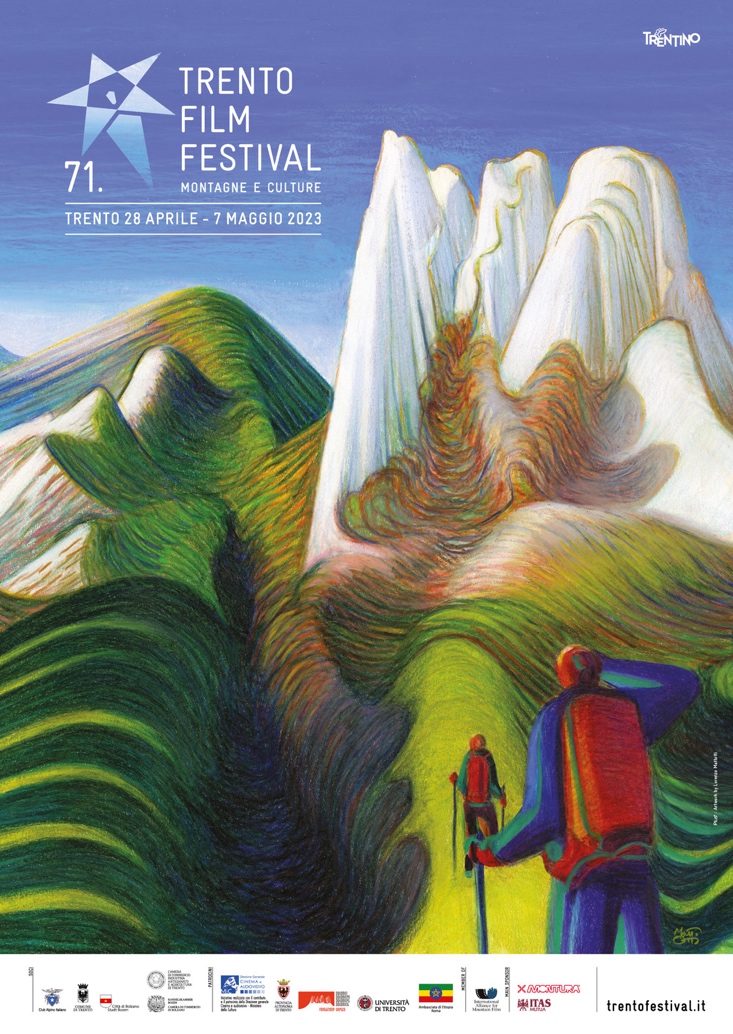 "With the Manifesto of this 71st edition we can say that a sort of trilogy ends, which began with Gianluigi Toccafondo and then continued, in the seventieth year, with Milo Manara. A trilogy of works by great Italian authors, which – each with his style and his poetics – have put the complex relationship between man and nature at the center" explains the President of the Trento Film Festival Mauro Leveghi. "After the wolf of Toccafondo, who howled at the moon and perhaps spoke to man, and the undine of Manara, enclosed in her mythological and fairy-tale dimension, who looked with distrust at the humanity that threatened her, Mattotti seems to offer us a conciliatory vision and pacified by the presence of man in the mountains.The proportions clarify the roles, the colors suggest the possibility of a balance, the lines seem to indicate that there may be many paths to take towards the future, but that the path of man, quoting Alex Langer, it must be slower, deeper, sweeter than it has been to date".
After the selection dedicated to Morocco in 2019, the Trento Film Festival puts the African continent back at the center. With images, music and words you will travel in Ethiopiato get to know landscapes and traditions and to better understand epochal geopolitical phenomena.
"The decision to dedicate the Destination… section to Ethiopia wants to invite the viewer, for the second time after the success of the selection dedicated to Morocco in 2019, to confront images and stories from the African continent, discovering landscapes and traditions of a unique and fascinating country, and facing epochal geopolitical phenomena, ignored or underestimated by the too often short-sighted interpretation proposed in Europe and in the West" explains Sergio Fant, head of film programming at the Trento Film Festival.