Jackson Teller he was never good at goodbyes. He saw his close friend die before his eyes without being able to lift a finger. She lost the love of her life the one time she dared question their relationship. He killed her mother by staging the climax of this huge Shakespearean tragedy that is Sons of Anarchy. A'another thing he has in common with John Teller, who has cowardly decided to unload the responsibilities and the burden of change onto his children, irreversibly influencing their existence. Her last act cannot be separated from change. Why "change is good" and because there is an original sin to be eradicated. For him, however, it is too late.
And then change implies first of all staging a farewell Right. A planned farewell, conceived down to the smallest detail, but not for this artifact, not for this easy to face or achieve. Just the time to sigh, to kiss the children and enjoy this tender family routine for the last time and then we leave. He still hasn't got on his father's motorcycle, on the highway, chased by every car in Son Joaquin Valley County, but his last journey has already begun.
"Well Daddy worked his whole life for nothing but the pain. Now he walks these empty rooms looking for something to blame" -Bruce Springsteen (Adam Raised a Cain)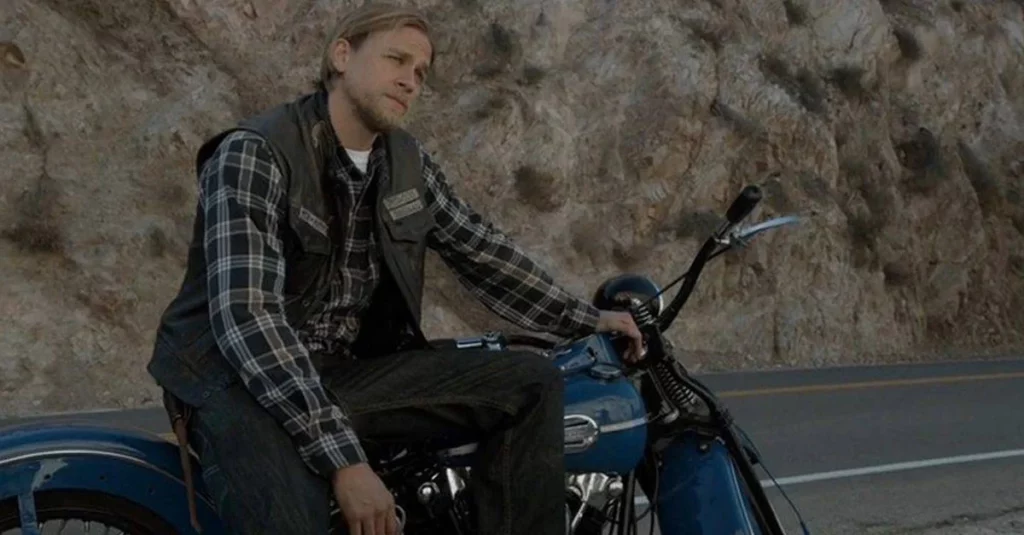 John Teller's life was one of burden and pain. Jax Teller's life has been a burden and a pain. Father and son they have handed down a chain of death and suffering without being able to control it. "You inherit the sins, you inherit the flames" sings Springsteen in the intro of the latest episode of Sons of Anarchy. On the other hand, there isn't hybris In him. Jax doesn't play God, if anything he's completely at the mercy of fate, with no ability to resist it. Like JT before him and, above all, like Shakespeare's Hamlet which clearly inspired the character.
However, if Gemma's assassination represents the last act of a theatrical play, the finale of Sons of Anarchy is the one we see after the curtain falls. Jax begins to determine. He decides to change the course of events and chart a new future for his children, remedying that original paternal sin mentioned above. But "son" in a not too broad sense, is also the club, which is also in need of a new direction.
Like Rossella O'Hara when she leaves her hometown, Tara, and returns to find uncultivated fields and occupied family properties, Jax too, having lost "his Tara", loses his certainties and knows the degradation of his soul on a journey of one way. Like the protagonist of Via Col Vento, however, she does what she was always supposed to do: the breadwinner.
"I think I understood what you understood too. A good father can't also be a good outlaw. Sorry JT, it was too late for me"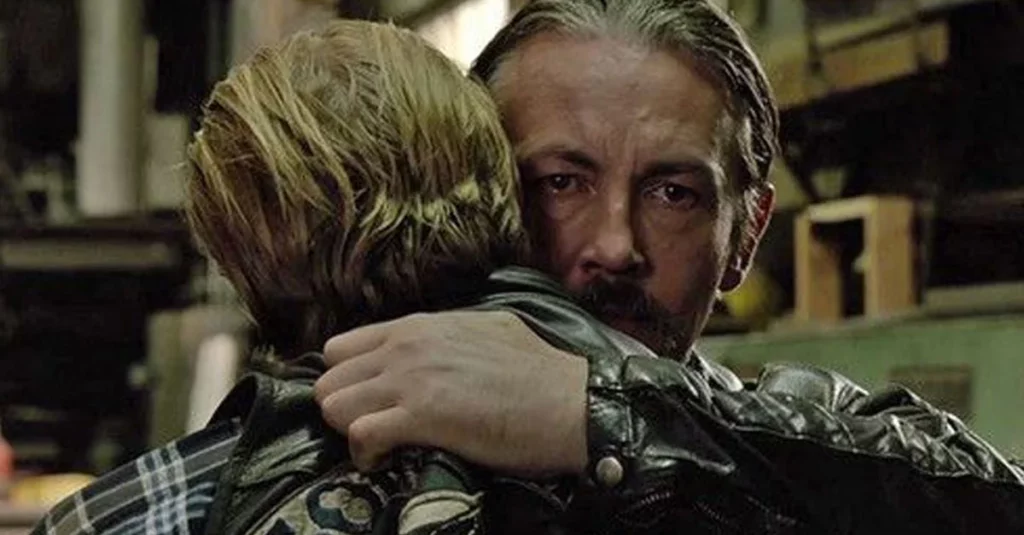 He hasn't got on JT's bike yet, for the last trip on the highway, with all the San Joaquin Valley sirens blaring behind it, but Jax has already begun his soul purification journey. The difficult thing is not to make a clean sweep of the last remaining enemies, from Barosky to Marks, he has nothing left to lose by now. The complicated part is letting your children go without faltering in his well thought-out plan, without looking back.
If it's too late for redemption for him, he outlines figures who know this concept very well as new fathers for his children. Chibs and Tig will take care of the club, trying to keep it safe from the escalation of blood and violence that have marked its existence. Nero, a man estranged from the family, to eradicate every last drop of the impure blood of the Tellers, and Wendy will take care of Abel and Thomas
On the notes of Can't Help Falling in Love, Jax, along with the other Sons of Anarchy Motorcycle Club Redwood Originals, chases an Irish arms dealer and slaloms between some heavy vehicles. It is probably at that moment that he must have decided how to leave, of a poignant, ineluctable, cathartic and anarchic end.
"…in reality every social and individual opposition to the existing disorder of things is illuminated by the spiritual light of Anarchy" -Emma Goldman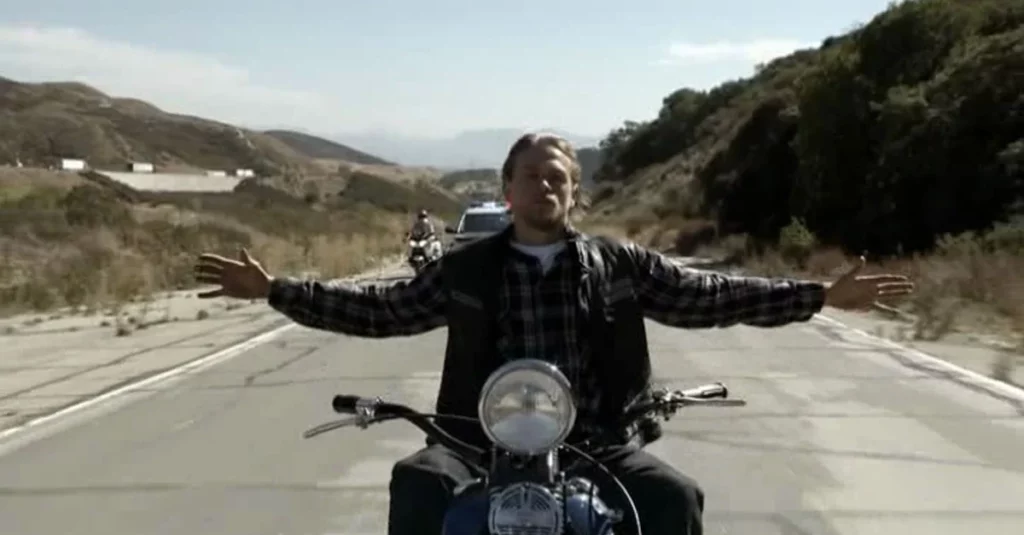 Indeed, anarchy is liberation of the human mind from the control of religion; Jax takes John Teller's manuscript and burns it, preventing that vision from reaping any more brave men. And, above all, freeing himself from a utopian conception of life and, therefore, unrealizable and uncontrollable. Now he's finally figured it out.
Anarchy is also the liberation of the human body from the control of property; Jax chooses a condition of "spiritual nakedness", finding the courage to go beyond the rings, beyond the memories, beyond the patch, the helmet and the glasses. Beyond the Club. Even repudiating, in an act of extreme love, his parenting of him ("I need my sons to grow up hating the thought of me")
But Anarchy is also liberation from the shackles and restrictions of government. Confession and subsequent imprisonment would not have been enough. Jax retains the evil seed of the Tellers, which guilt goes beyond the actions of the individual. Only by making himself the scapegoat for all evil – taking it away with him – can he purify himself and others.
Crows find a piece of bread on the highway. Tomorrow is another day for SAMCRO, but basically it's just another day closer to the end. Tomorrow is another day, but in the same form as the previous ones if you don't break with the past once and for all. Tomorrow is another day, but Jackie Boy frankly doesn't give a damn. The end is here and now. So, gone with the wind, Jax.