Tonight 10 February the Sanremo 2023 Festival is back: here is the lineup and the guests of the fourth evening, the guys from Mare Fuori 3 on stage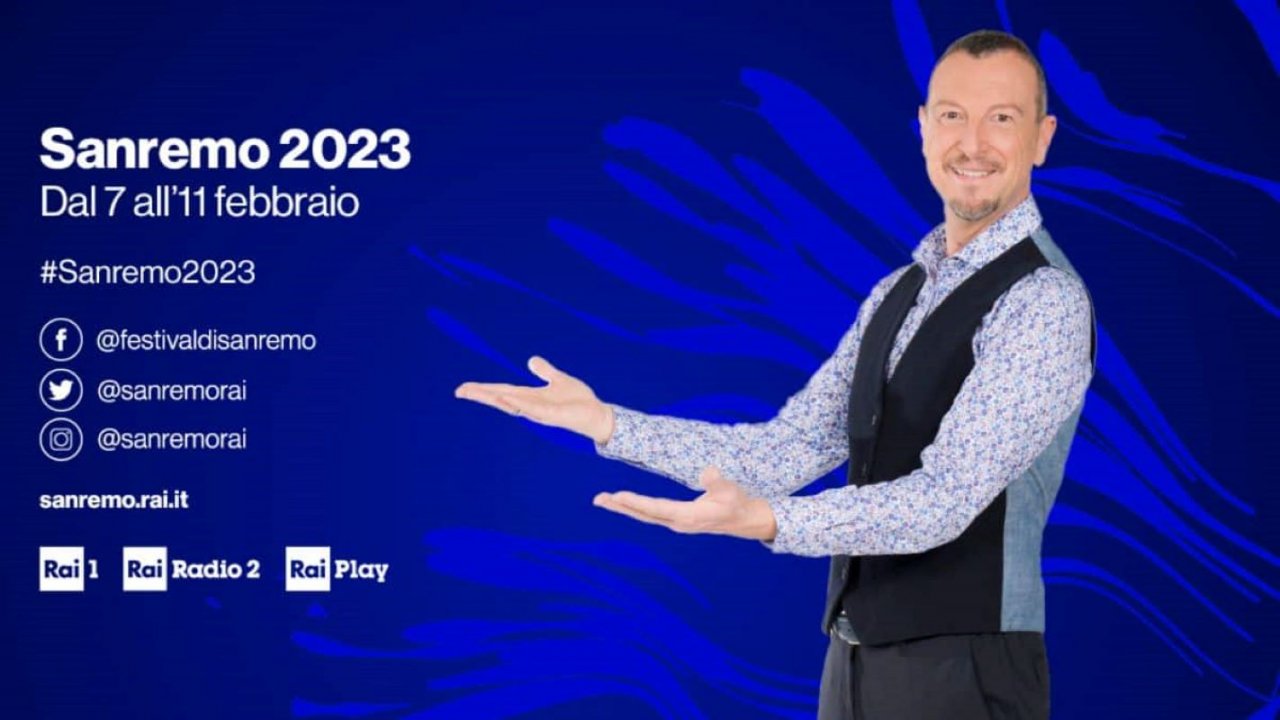 Tonight February 10th in the early evening on Rai 1 come back on Sanremo Music Festival 2023: the fourth evening of the singing festival is dedicated to duets. In the end, the new provisional ranking will be drawn up thanks to the votes of the opinion poll jury (33%), the press room jury (33%) and the public at home via televoting (34%). Among tonight's guests the cast of Mare Fuori who will sing the theme song of the television series on stage. The actress will be alongside Amadeus and Gianni Morandi Clare Francini. Here is the lineup of the fourth evening and the guests who will perform.
The lineup of the fourth evening in order of release (Last Update)
Aries and Sangiovanni, Permanent Center of Gravity (Franco Battiato, 1981);
Elodie e Big Mama, American Woman (The Guess Who, 1970);
Will and Michele Zarrillo, Five Days (Zarrillo, 1994)
Olly & Lorella Cuccarini, The night flies (L. Cuccarini, 1988);
Ultimo and Eros Ramazzotti, a medley by Eros Ramazzotti.
Lazza with Emma and Laura Marzadori (first violin of La Scala in Milan), La fine (Nesli, 2009);
Tananai and Don Joe, I would like to sing like Biagio (Cristicchi, 2005);
Shari and Salmo, a medley of Zucchero Sugar Fornaciari;
Gianluca Grignani and Arisa, Destination Paradise (Grignani, 1995);
Leo Gassmann with Edoardo Bennato and the Flegreo Quartet, Medley by Edoardo Bennato;
Article 31 and Fedez a medley of Article 31;
Giorgia with Elisa, Luce (Tramonti a nord-est) (Elisa, 2001), Di sole e d'azzurro (Giorgia, 2001);
Colapesce Dimartino with Carla Bruni, Azzurro (Celentano, 1968);
Cugini di Campagna & Paolo Vallesi, The strength of life (Vallesi, 1992) and Anima mia (Cousins ​​of Campagna, 1973);
Marco Mengoni & Kingdom Choir, Let it be (Beatles, 1970);
Sanremo 2023, comment on the third evening: Egonu disappoints and the Maneskin make the Maneskin
gIANMARIA with Manuel Agnelli, What is not there (Afterhours, 2002);
Mr. Rain and Fasma, Something Big (Lùnapop, 1999);
Madame & Izi, Via del Campo (Fabrizio De André, 1967);
Coma_Cose with Baustelle, It will be because I love you (Rich and poor, 1981);
Rosa Chemical and Rose Villain, America (Gianna Nannini, 1979);
Fashion and Vibrations, Come to me (Vibrations, 2003);
Levante and Renzo Rubino, Living (Vasco Rossi, 1993);
Anna Oxa with the cellist iLjard Shaba, A recent emotion (Anna Oxa, 1978);
Sethu e bnkr44, Charlie fa surf (construction site, 2008)
LDA and Alex Britti, Today it's me (Britti, 1998);
Mara Sattei e Noemi, Love Forever (Gigi d'Agostino, 1999);
Paola and Chiara with Merk and Kremont, Medley of Paola and Chiara;
Colla Zio and Ditonellapiaga, Salirò (Daniele Silvestri, 2002).
Sanremo 2023, comment on the second evening: Fagnani promoted, Al Bano, Morandi and Ranieri move
The guests of the fourth evening
The List Representative (in connection from the Suzuki Stage in Piazza Colombo)
The cast of Mare fuori: Carolina Crescentini, Valentina Romani, Carmine Recano, Matteo Paolillo, Massimiliano Caiazzo and Nicolas Maupas – 'O mar for and presentation of the third season of the fiction
Takagi & Ketra (connected from Costa Smeralda)
Peppino Di Capri – withdrawal of the Lifetime Achievement Award
Fiorello in connection