Every corner of our world has already been crossed by hundreds, thousands, perhaps even millions of people who have inhabited, lived, consumed every nook and cranny for infinite particles of time. Let's stop and reflect on this concept: the tiny portion of the universe that we are inhabiting right now is already worn out by the wear and tear of many people who lived before us. Between us and them there is a very thin yet impenetrable veil that will separate us forever, making it only possible for us to imagine or remember them: time. This concept popped up in my mind on reviewing Dark 1×03, Past and presentand can't leave me: like the characters unknowingly involved in the infinite turn of the wheel of time, I can't stop wondering which ghosts are inhabiting my portion of the universe, infinite years away or just a few turns of the clock.
In the third episode of the first season of Dark we follow Mikkel, who has just emerged from the cave in which he is fatally lost, as he explores what will become his new reality: the 1980s, 1986 to be more precise. Bewildered and confused, the boy accidentally encounters faces that are familiar to him (or that they will be), including his teenage parents, but no friendly faces, except for nurse Ines, who takes care of him and who will later adopt him.
The past and the present bounce off each other, like the echo of the cries of Mikkel and Ulrich chasing each other in the caves of Winden.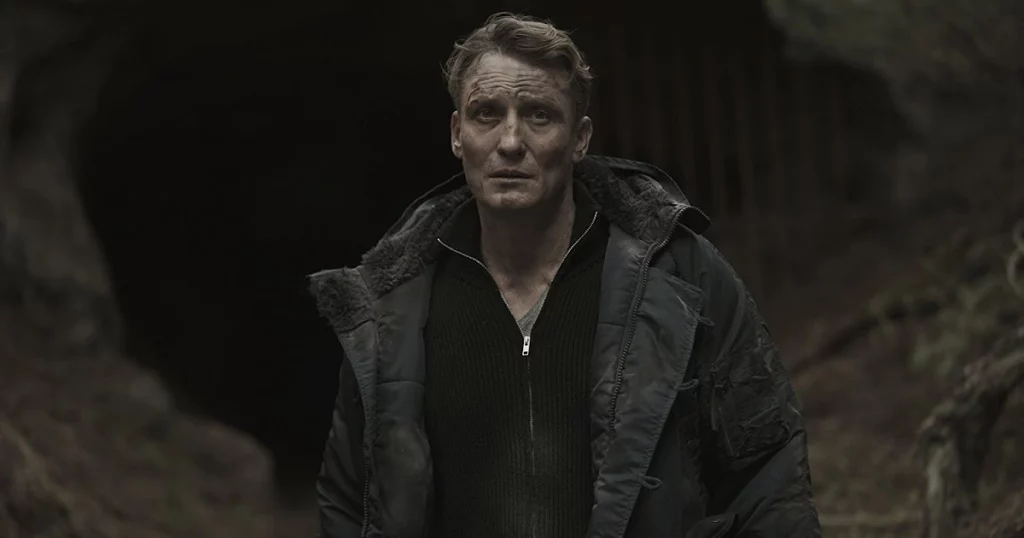 That Dark was a TV series that deals with much more complex issues than time travel (as if time travel were a simple topic) it becomes clear in this episode, in which the field of action widens involving the second timeline of the series, that of 1986. 33 years that irreparably separate some characters from their universe of originas in the case of poor Mikkel, catapulted hopelessly beyond the looking glass, too far to be able to return but close enough for his cries for help to be heard.
The characters of Darkin this third installment, they are separated first of all from themselves: split in half, just like the split screen of the mother scene, which we told you about earlier in this article, which shows us in comparison with their older version that we had known in the first episodes. And it couldn't be otherwise because, if we tried to imagine the world as a temporal continuum in which past, present and future coexist, we would first of all stumble in our own steps.
Different yet always hopelessly equal to themselves, the characters of Dark they are each trapped in an infinitely repeating loop, with no way out. Changing things is impossible: there is free will but it does not count. Everything is invariably written and even the objects, the environment, the houses seem to be crystallized in an eternal return that always repeats the same version of events.
In the opening scene Mikkel instinctively returns to his home, the one that for all intents and purposes And his home, but which at the same time is not: the reality he knew and the reality he experiences differ very little, like a memory that just blurs the edges of things. Yet that difference turns out to be abysmal, unbridgeable, when it's not his mother but his grandmother who welcomes him and he realizes that those walls, that furniture, that music don't match his reality.
She seems to be waiting for him and for a moment, perhaps, Mikkel hopes it's just a nightmare, that the fragments of memory lose the blurry contours of the dream and that everything returns to its place. But Jana, his grandmother, is not waiting for him but for his uncle, Mads, who disappeared into thin air just like him and never reappeared, at least not in his timeline. Then the nightmare becomes real, the subtle difference between past and present becomes a rift, a fracture that will forever divide Mikkel's existence in two, who will become Michael and who will live forever in a time that doesn't belong to him.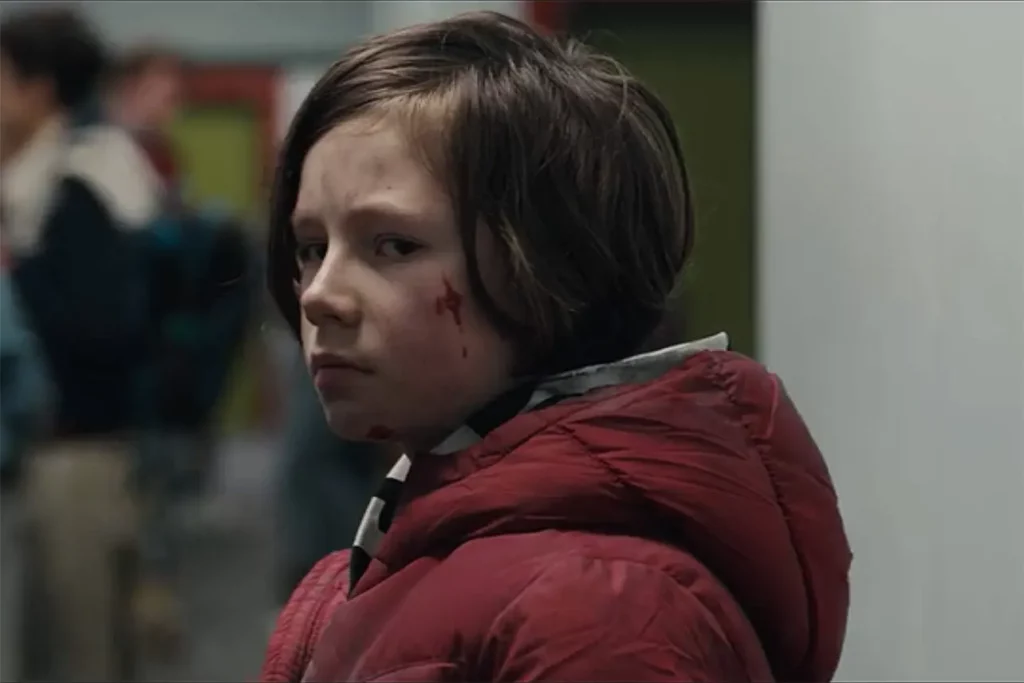 A time that will never feel its own but which is the only possible time for everything to happen, for everything to go as it needs to happen.
To review Dark 1×03 five years later shines a different light on the entire series, in the aftermath of the cancellation of 1899, the series by the same authors Baran Bo Odar and Jantie Friese. First, it is intellectually satisfying note how some details included from the very first episodes take on an increasingly important meaning as the series continues. This shows that in Dark nothing exists for the pure sake of existing but each piece has a precise location within a mosaic patiently assembled by its authors over the course of three seasons. We have enjoyed this intellectual pleasure with Darkcon 1899whose potential we had just begun to glimpse, will be closed to us and we are sorry.
Another aspect on which we focus on looking Dark 1×03 five years into the series is the absolute and unsolvable loneliness of his characters, starting with Mikkel, the protagonist of this episode. Catapulted into another time, very close yet very far away, condemned to witness the lives of the people he loves without being able to participate, charged by fate to sacrifice himself so that, with his death, he can start a cycle of revelations that will only bring more pain and loneliness. The innocent child in the skeleton suit, enamored of magic tricks, very soon becomes a boy with a heavy soul and a broken adult, forced to watch helplessly as the inevitable repeats itself.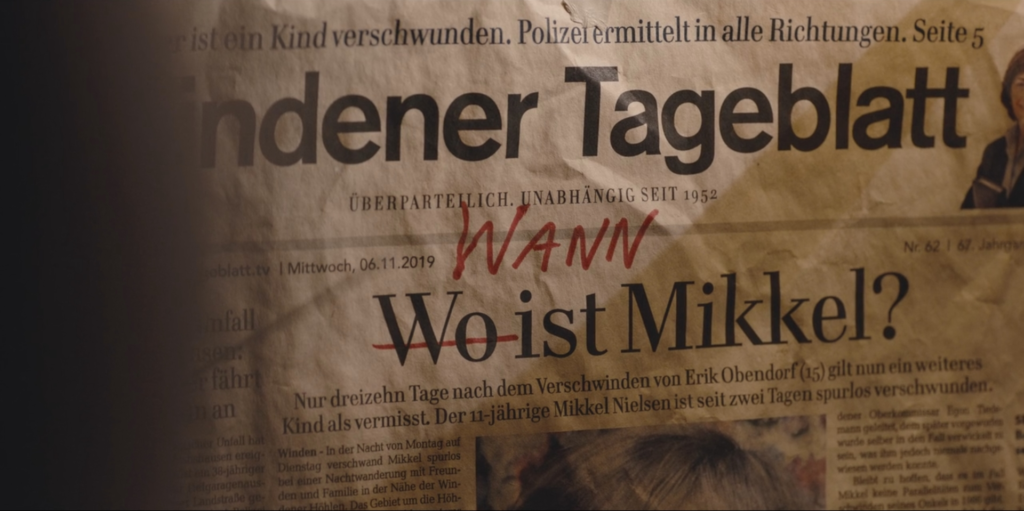 And so are all the other characters, trapped in a hopeless solitude that leads them to chase their own shadow, endlessly mirroring themselves in their own reflection, which comes from a distant and unknown dimension and at the same time so terribly similar to theirs. It seems almost impossible to us that the pale imitation of the adults we met in the first two episodes are actually adolescent Katharina, Ulrich, Hanna, Charlotte and Regina.
Yet as they mirror each other, the déjà-vu is so strong that we can't help but feel a slight vertigo. The puzzle pieces that make up Dark they begin to fall into place and yet we can't shake the feeling that something is wrong and wrong in that world spoiled by constant repetition. And this feeling will never leave us when watching the series.
Dark is the series we needed to cradle our melancholy, that need for sadness and disconsolateness that sometimes feels good, because it's like walking through a dark forest at sunset, after it has just rained, with the feeling of not knowing exactly where you're going. And yet we feel the need to go, just as we feel the need to indulge that subtle soul ache that the melancholy shots, the heartbreaking indie music and the estranged close-ups of the characters arouse in us. Dark 1×03 is the door to a limbo of melancholy, existentialism and anxiety that we cross convinced, aware only that we will never emerge from those caves the same as before.