We all have a dark past behind us. We were young. Unconscious, maybe even lighter. We didn't know what we were really doing. It all started when, during a very normal day, we had the brilliant idea of ​​starting one of the TV series of the moment, the US production that we still talk about today and that, despite everything, we don't forget. Maybe we would like to, but in the end we can't. Our past hurts at least as much as this memory hurts the knowledge that we too were fans of The Vampire Diaries. We were the Stelena and the Delena, the part of the fandom that rooted for Caroline and Klaus and the other part that railed against them. In short, we have been many things. I have been many things. Because as much as I deny the past and try to boast about my refined tastes in cinema, I was in The Vampire Diaries with all shoes on. My experience with the series immediately started off on the right foot. My days went on with the sole awareness of wanting to see yet another episode, of still being able to experience a small and romantic interaction between Damon and Elena. Of course, yes, I was a proud one Delena. This detail, so pure during that period, actually said a lot about my future relationships, but that's another matter. What interests me today is not remembering how much I was inside that story but how, at a certain point, I managed to detach myself from it.
There was a moment when The Vampire Diaries for me was no longer The Vampire Diaries, but only the imitation of what I saw and loved up to that moment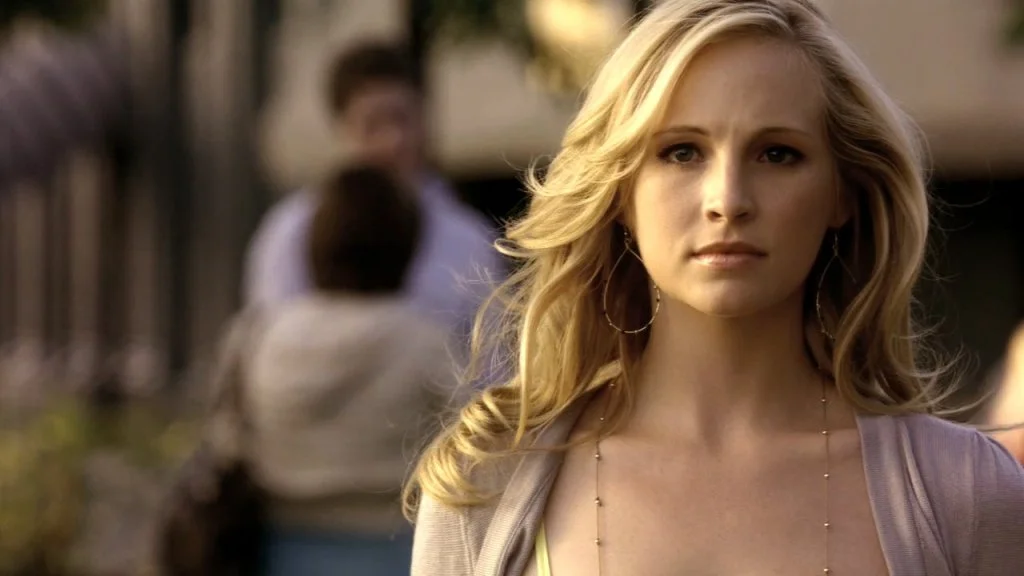 Now I know: The Vampire Diaries has never been a masterpiece of TV series, but its iconicity – in its genre – is clearly indisputable. The first seasons of the teen drama-fantasy TV series had everything: triangles, fantasy, friendship, struggles between good and evil, moments of adolescent everyday life. Everything was there, and everything was fine. The first few seasons never struggled to move forward, and each event always managed to be dynamic and original. Patterns never repeated themselves and empty moments were practically absent. THEThe Damon-Elena-Stefan triangle, still in its infancy or developing later in the seasons, had huge potential that managed to make me an integral part of this series. In short, I was fully convinced that my Delenas would be able to win the battle and take out Stefan, and I also knew that to be able to win the challenge I would have to endure some completely random event. It was fine but at some point, sadly, things changed drastically.
After the fourth season my way of seeing The Vampire Diaries changed radically, but I expected it. I know the dynamics of this type of TV series well, and the rule says that a happy event is always followed by a dramatic event. In The Vampire Diaries this thing soon translated like this: the happy ending that arrived during the fourth season between Elena and Damon had to experience a dramatic moment that would have reshuffled the cards on the table, giving life to dynamics already seen and borne abundantly. Stefan thus returned to the war footing while Elena, still, continued to move away and then approach. But the one in front of me wasn't The Vampire Diaries anymore, it was a copy of something I'd already seen during the first four seasons. As if that weren't enough and if it weren't already so much, the authors have well decided to kill the main character of the series who, however unbearable, kept the whole shack up.
Nina Dobrev was sent on a vacation after the fifth season, and this meant that her character had to have a reason not to be on our screens anymore but, at the same time, return for the grand finale. How could they handle this credibly? Simple: by sending Elena to get a good night's sleep. After that moment things, which already had an extremely precarious balance, got even worse ending up in the hands of questionable characters like Bonnie, Stefan and Caroline. Our only salvation was the character of Damon, but alone – interacting only with them – unfortunately he could not do much.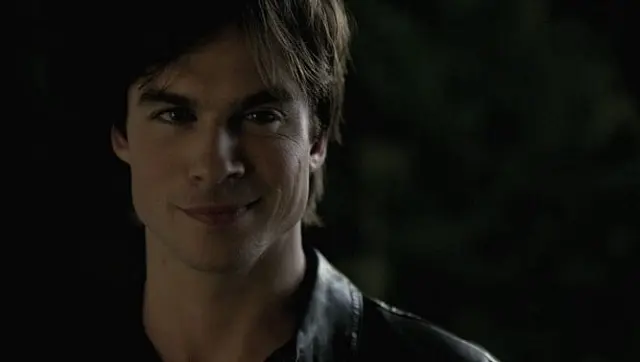 Let's face it all: Elena was never a funny girl, but she had her essential function for a TV series like The Vampire Diaries characterized by many characters paradoxically little characterized. The personalities, already weak during the first few seasons, lost their luster even more when the remaining characters were forced to fend for themselves. Now that the protagonist was not present everything was in their hands, but nobody really managed the story. Damon – the only character of The Vampire Diaries with studied and interesting traits – had lost his necessary sidekick, the character who brought out all the beauty in him, a detail that made him take a step back from what we were used to. To those that I, his banal big fan, was used to.
If I think of The Vampire Diaries I think of its first four seasons, I remember that moment when everything went right without ever forcing anything. Of course, today I know that there were actually many problems, but at that precise moment The Vampire Diaries managed to hide them and tell me a story that had good foundations, and which in fact exploded as one of the cult of this genre. But think about it: what is it that we still remember today? Elena and Damon's first kiss, the fights with Klaus, the prom scene. None of our fondest memories are related to an event that took place during the fifth or sixth season, not even the ending that sees the Delenas back together stronger than before.
What I missed after the fourth season was the iconicity of the series, that identity that reminded you why you were watching that particular story. Nothing has ever been perfect, but everything has always been able to give us that distinctive trait that made The Vampire Diaries the queen of triangles, fantasy and teen dramas of the 10s. Yet, at a certain point, all of this was replaced by subdued characters, events already seen and protagonists who – instead of having the role they deserved – went to get some sleep in order not to see the definitive collapse of that great TV series which we still talk about today, but which disappointed us just when it had taken off. And that since then, unfortunately, has never recovered.
The Vampire Diaries: 30 hardships only a true fan can understand