From Scrubs to Ted Lasso up to the latest addition Shrinking, streamed every Friday on Apple Tv+: Bill Lawrence is a wizard of comedy who manages to mix with drama without ever falling into the pathetic, what's the catch?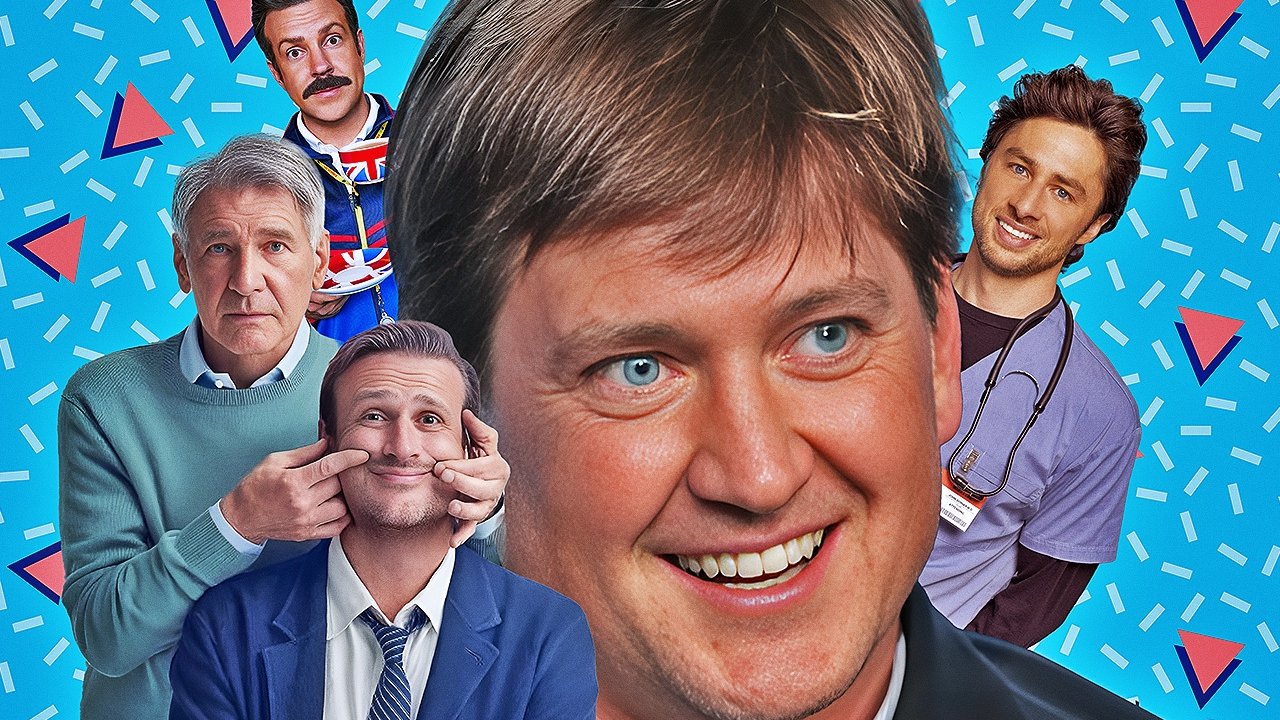 One of the latest flagships of its quality-based streaming offer has arrived on Apple TV+: Shrinkingwhich has more than a few elements in common with Ted Lassoalways available on the platform and whose third and final season is expected in the spring, e Scrubs, comedy veteran who made the history of the genre, available on Disney+. The common element is Bill Lawrence, creator of all three serials and capable of seasoning them with a comedy that is never cloying but always balanced, who knows how to warm our hearts and above all who makes his creations comfort show, or series that we can watch when we feel down because we know that they will instinctively make us feel better. Let's go and investigate the reasons and characteristics of their success and their hold on the public, often living on word of mouth.
I'm no Superman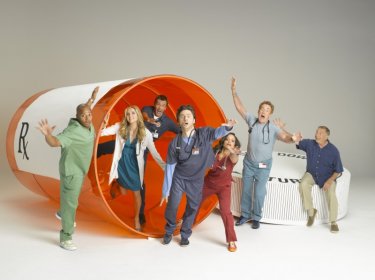 "I'm no Superman" thus recited the historic theme song of Scrubs, the first comedy to be set in the ranks of a hospital and to have a group of trainees as protagonists. No medical drama as usually happens, from ER a Grey's Anatomy, but the will to joke and be ironic about life and death without forgetting the enormous responsibility of future doctors and the tough topic he was going to tell. Thus was born that unique and perhaps unrepeatable mix that it is Scrubs – the title refers to the gowns worn by hospital staff, to washing their hands thoroughly before an operation and is a way of defining "beginners" as are the protagonists of the show. All this is done with such delicacy and using aspiring doctors such as JD, Turk and Elliot (but also nurse Carla) who care so much about their work, that they cannot help but move the audience between one laugh and another always without exaggerating. They are balanced by veteran and seemingly cynical doctors like Dr. Kelso and Dr. Cox (and the latter's ex-wife, played by Lawrence's real-life wife, Christa Miller), who use their attitude as a defense mechanism against death. After all, the acronym reads precisely "I'm not superman" and we must never forget that doctors are human beings too.
Scrubs: 10 reasons it's NOT the best medical series ever… but almost
Believe in Believe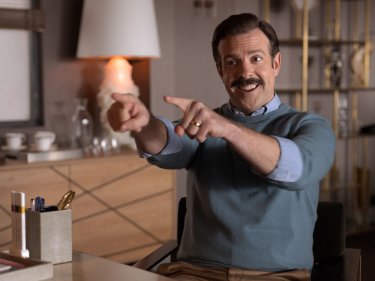 What about Ted Lasso except that he's the positive hero we needed but don't deserve on TV? Co-created by Bill Lawrence together with Jason Sudeikis, who plays the protagonist in the show, tells the story of a football coach who is called to London to try to improve the fortunes of a team. In reality it's all a strategy of the new manager Rebecca, who wants to take revenge on her ex-husband by burying the thing she cared most about in the world. The stories will evolve a lot from that asset initial.
The optimism of Ted Lasso – born as a character who explained football to Americans during some NBC Sports sketches for the Premier League, with his characteristic mustache and his smile that seems out of fashion in a world where everyone is cynical and grumpy – will slowly infect all the characters, even the most reluctant ones like Rebecca and the two star players of the team, the taciturn veteran Roy Kent (Brett Goldstein) and the young and arrogant promise Jamie Tartt (Phil Dunster), shouting "Believe". Because sometimes this is all that is really enough. An almost superhero ability, above all because in the second season we discovered the pain that Ted carries in his heart, a suffering that led him to therapy, allowing Lawrence to deal with the issue of health mental in sport (very important yet often left silent) after talking about the physical one in Scrubs.
Why Ted Lasso is the TV show we need (but don't deserve)
My Home is My Fortress of Solitude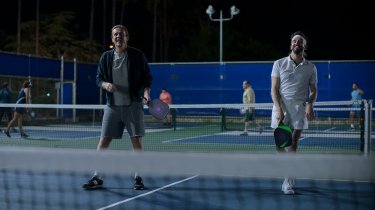 Without counting the comedy with Michael J. Fox Spin City and the parentheses of Cougar Town with Courteney Cox and Christa Miller and Ground Floor, with Skylar Astin, Briga Heelan and John C. McGinley (the former Dr. Cox), we arrive at Shrinking , again created for Apple Tv+ this time with the collaboration of Jason Segel, star of the serial, and Brett Goldstein Of Ted Lasso. The story once again talks about mental health, without the sporting sphere, and this time puts it at the center of the narrative as per the title ("shrink" in English it is the psychologist). The acronym, which illustrates a labyrinth in which the characters move, can represent both that of life and that of the mind, in which it is difficult to extricate oneself.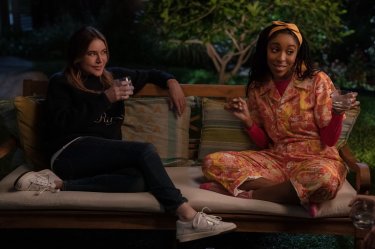 At the center the character of Segel, Jimmy Laird, a psychotherapist who has lost his wife and despite the years of experience is unable to face mourning, now that it has happened to him. First with his estranged teenage daughter Alice (Lukita Maxwell). The neighbor takes care of helping him (here she returns Christa Miller), a bit nosy now that his children have left for college, while in the center where he works the optimist Gaby (Jessica Williams) and the responsible and apparently cynical and detached Paul (Harrison Ford, who throws himself into seriality), who has been diagnosed with Alzheimer's. Once again, Bill Lawrence performs the writing miracle of balancing comedy and drama, optimism and cynicism without ever being cloying, with characters that we would like to carry with us forever and that after a handful of episodes we already feel part of the family and want to come back every week. The expression "it takes a village" it must certainly be applied to this show and to Jimmy, who needs all the affection possible to be able to go on, and also a shock therapy that he offers to his own patients in an unconventional way.
Shrinking, the review: the shock therapy of personal rebirth
Step two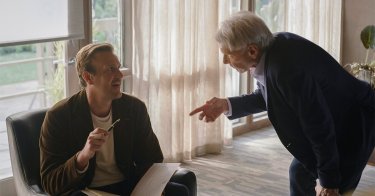 The main feature of Bill Lawrence's comedies therefore is not only the magical and balanced mix between drama and comedy, optimism and cynicism, cuddle and slap the viewer in the face, but the fact that they are buddy comedy which focus on the confrontation and friendship between two characters. If in Scrubs the bromance was expressed very well by the interpreters of JD e TurkZach Braff and Donald Faison, who remained friends even in real life, in Ted Lasso there is not only that between Ted and Coach Beard (Brendan Hunt, who also contributed to the development of the comedy), the only friend who arrives with him from the United States in a world he does not know.
The 10 best bromances of tv series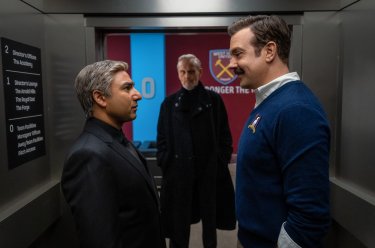 There is also thefriendliness between Kent and Tartt and the friendship turned into rivalry (which we will see in the highly anticipated third season in the spring) between Ted and Nate (Nick Mohammed), a former ball boy promoted to assistant coach but soon rebelled because he did not feel valued enough, ending up coaching the team rival, as per the first image released. In Shrinking there are also multiple male couples: not only Jimmy's newfound best friend, played by Michael Urie, but also his patient with anger control issues (Luke Tennie), who will become a strange foil for the protagonist. But above all the alchemy created between Jason Segel e Harrison Ford which also leads to a generational comparison of approaches to therapy and life, with hilarious results full of reflective ideas. We just have to wait for Lawrence's next magical creation, which should be the drama series Bad Monkey always for Apple Tv+, trusting that it warms our hearts once again.