The Cesaroni, A Doctor in the Family, The High Schoolers: there are many Italian TV series that have been part of our past and that we still remember as if they were aired yesterday. The end of the 90s and the beginning of the 2000s marked an important moment for seriality, but not only. In fact, some of the Fictions that we still remember today, as mentioned, were born inside it. Our memories, fortunately, go beyond the usual afternoon episode of Beautiful and they remind us of family evenings and the anticipation of a new episode the following week. But in the midst of everything we remember they also exist Italian TV series that we have totally removed and that instead we have seen and in some particular cases even loved. Some were light, some deeper, but it doesn't matter: they are and continue to be part of our past, even if unfortunately we have totally forgotten them. In detail, many of these are part of the period that went from 1998 to 2003, one of the periods that brought us closer to all that the future would have in store for us.
Salespeople tell you something? And Hello Professor? So let's go and discover and remember the 10 Italian TV series born between 1998 and 2003 of which we don't remember anything, but only until now
1) Orders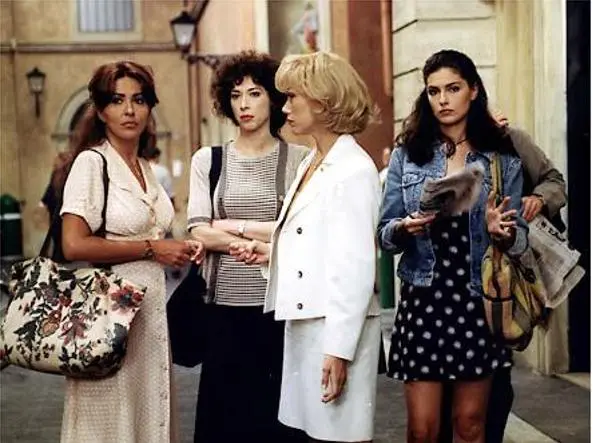 Born in 1999 and, listen, available on RaiPlay, Commesse is certainly one of the Italian TV series that we have most forgotten. Helmed by Sabrina Ferilli, Nancy Brilli, Veronica Pivetti and Anna Valla, the series tells the story of four young shop assistants who try to improve the fortunes of a clothing store that is about to close permanently. The themes faced within the story managed to tell something more than a usual female comedy, putting the importance of equality and solidarity at the center of the story. The four protagonists, linked by an intense friendship, try to count on each other in the hope of restoring order in their shop, albeit with hard work and many sacrifices.
Who remembers anything now?
2) Journalists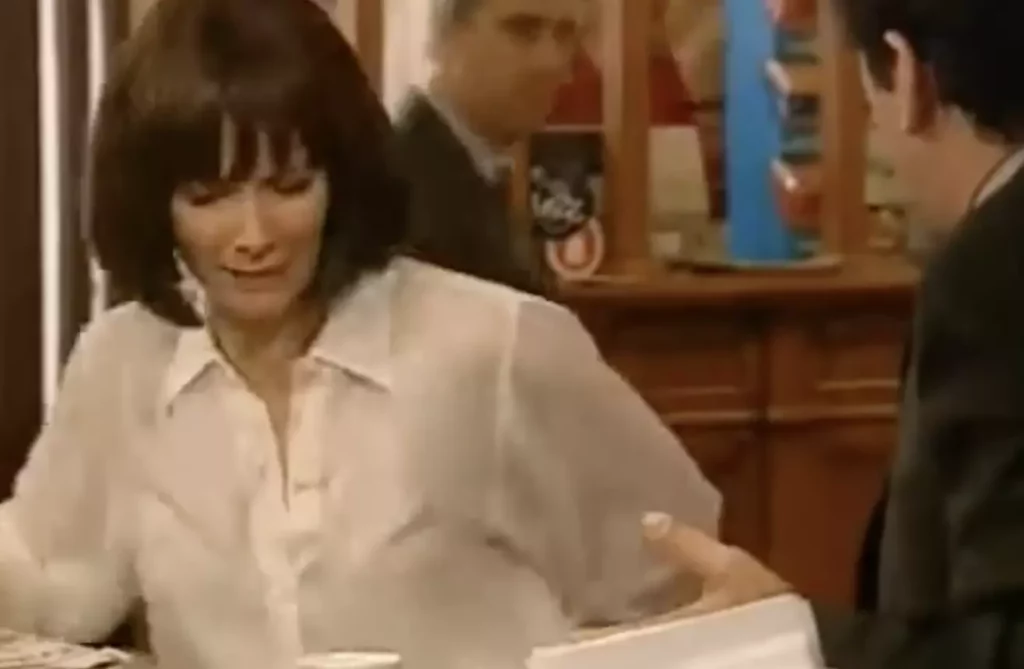 Let's continue now with Journalists, an Italian TV series broadcast in 2000 on Canale 5. Starring Rocco Papaleo, Gabriella Pession and Valeria Cavalli, the fiction aired for a total of 13 episodes gathered in a single season. At the center of the events we find the journalists of the Il Cronista editorial staff, a Roman newspaper that is totally changed by Luca Ferrari, a reporter who – having returned from the United States – becomes the new chief editor. His arrival, however, will not change only the fate of the newspaper, but also those of his personal life. In fact, the series did not lack sentimental plots, but all this was also accompanied by cases to be solved, bad justice, corruption and other important social issues. Journalists thus staged a narrative with light but, at the same time, profound features. But that's not all: the series was able to tell events using a suspense that characterized above all the different cases to be solved.
By show of hands, then, how many remember this TV series?
3) The Reds are coming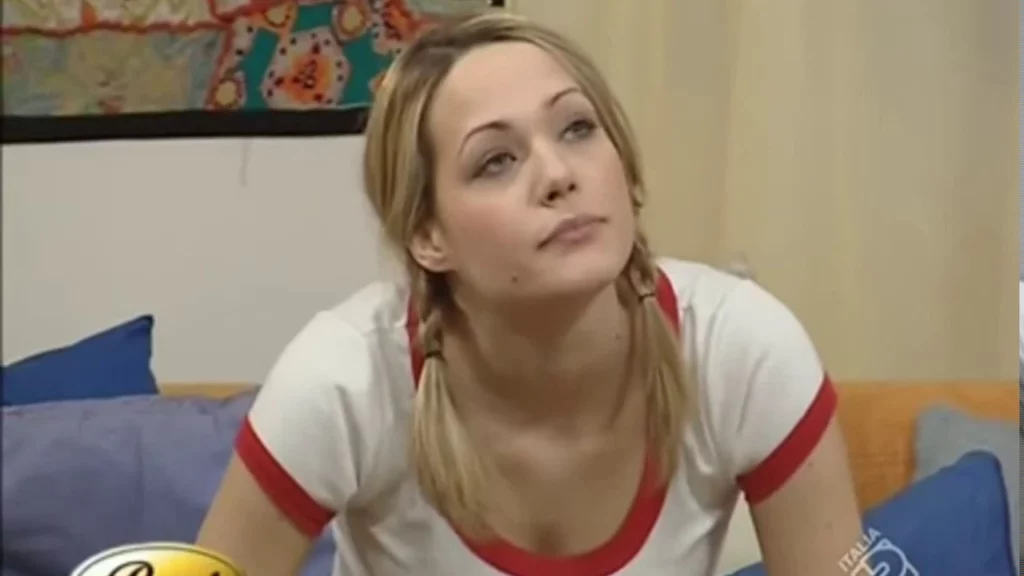 Born in 2003 and with a very early Laura Chiatti, Arrivano i Rossi is one of the Italian TV series that we have put aside the most. Aired on Italia 1, the series was a candid comedy based on a fake family who enjoyed inviting a victim to make fun of in their home. Students, real estate agent, lawyers: it didn't matter who, the important thing was to find a prey to scare and shoot with hidden cameras. Aired for a total of 40 episodes, the series had managed to win us over with gags and laughter that we have forgotten, but which perhaps would still make us laugh now.
4) A Case of Conscience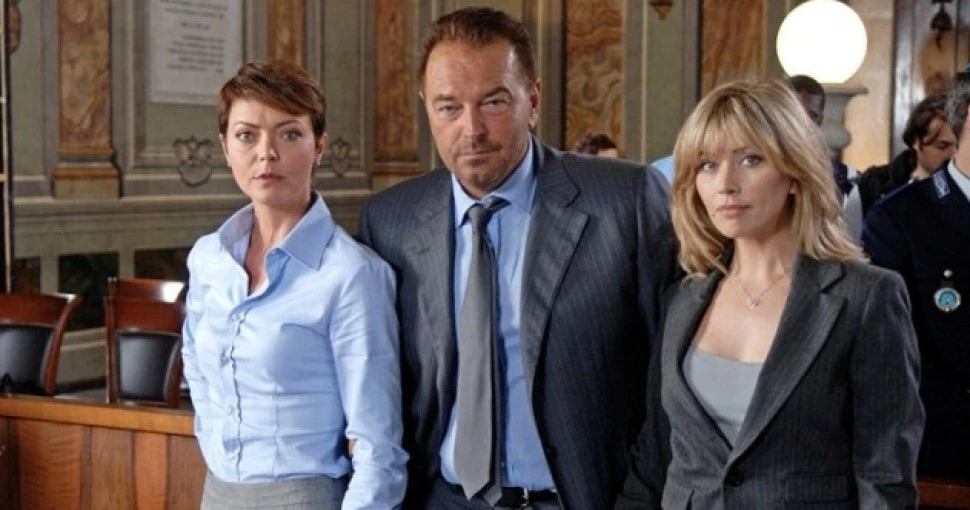 Now let's jump to 2003 with A Case of Conscience, an Italian TV series broadcast on Rai Uno which, despite the different seasons, was soon forgotten. In the center of the main plot we find Rocco Tasca, a lawyer who has always acted according to the most convenient and economically important means. However, everything changes after a case that totally shakes his conscience. In fact, the lawyer Tasca understands what is really worth defending and how he can make a difference. From that moment his life will change completely leading him to defend all the weakest people who need help, first of all, human.
5) Let's not break up anymore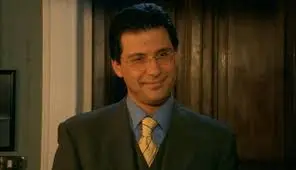 We now come to the middle of this journey through the forgotten Italian TV series with Non Letamoci Più. Aired on Rai Uno in 1999 and consisting of two seasons, the series tells the life of a marriage lawyer (played by Fabrizio Frizzi) who tries to help his clients get back together and never part ways like the rest of his colleagues. However, things get complicated when, during a case, he meets private investigator Laura Bini, a strong and determined woman in helping clients separate by revealing truths that perhaps should have remained private. Their meeting, as often happens, will help the two find each other again, giving life to a new romantic love story from the 90s.
How many of you remember love at the time of Let's not break up anymore?
6) Don Luca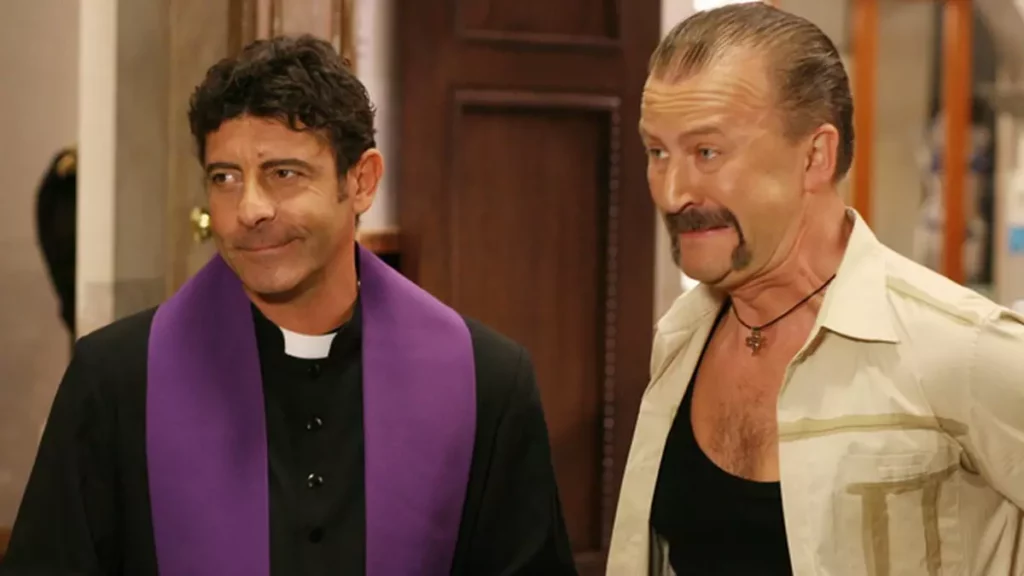 Aired in 2000 on Canale 5 every Saturday afternoon, Don Luca tells the story of San Fedele, a parish priest played by Luca Laurenti who becomes friends with Don Lorenzo and his niece Chiara. Don Luca was a fun, light and dynamic TV series capable of making the audience laugh with simple and effective means. San Fedele was a forgetful parish priest with iconic traits: he plays chess and football, eccentric but always ready to help anyone in need.
So who did we unlock a memory?
7) But the goalkeeper is never there?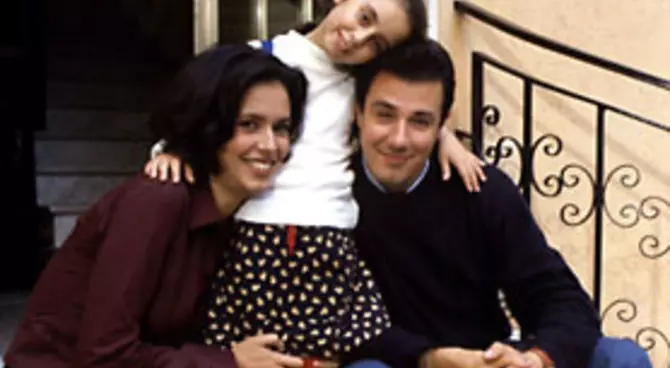 Let's continue this journey among the forgotten Italian TV series with But the goalkeeper is never there? The series, born in 2002 and aired on Canale 5, tells the story of Aldo Pierloni, a boy with a law degree who decides to continue the tradition of his father in order not to disappoint his family becoming the janitor of an apartment building where both his brothers and nephews live. Aldo thus takes care of everything concerning the condominium, trying to help even the most desperate condominiums. But love, at some point, will knock on his door and yes: we mean literally. Between hilarious gags and sentimentality, But Il Goalkeeper is never there? thus becomes one of the vintage Italian TV series that we may have forgotten too easily, but which perhaps is now slowly returning to our memory.
8) Baldini and Simoni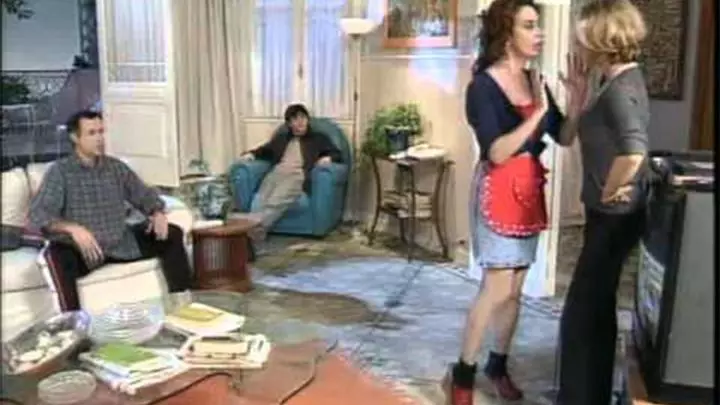 Let's now jump back to 1999 with Baldini and Simoni, a TV series broadcast on Rai 2 which tells the story of Michele Baldini, a sports journalist and basketball expert who decides to live with Anna Simoni, a career lawyer. Lorenzo – her hypochondriac son – and Emanuela, her daughter, also arrive under the same roof. But the surprises don't end there, because the South American maid and Marco, the trusted shopkeeper, will also be added to the list. The series therefore goes on through gags and hilarious moments that describe the crazy life of the inhabitants of this house.
It is clear: remembering this too was very complex, but how much do we miss the TV series of this kind full of 90s atmosphere?
9) A Woman as a Friend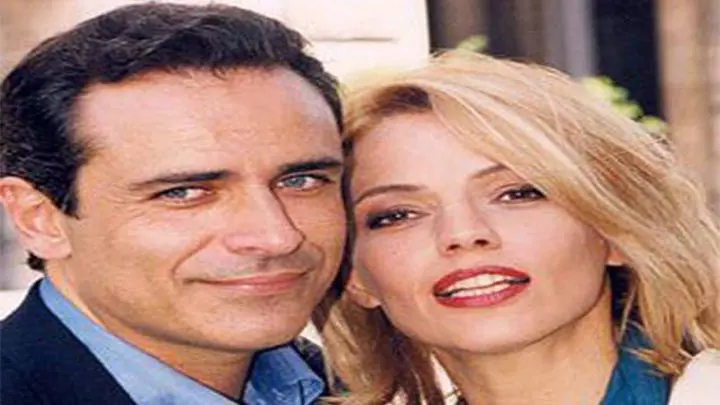 We have almost reached the end of this journey through the Italian TV series with Una Donna per Amico, a TV series born in 1998 that tells married life and the consequent crisis between Laura and Piero, two gynecologists from a Roman hospital who begin to distance themselves due to too many professional commitments. A Woman as a Friend thus recounts the problems of a couple who will end up putting their relationship in serious danger. Love, even during the late 90s, was one of the absolute protagonists of the various Italian and non-Italian TV series.
And did you remember this?
10) Hello Professor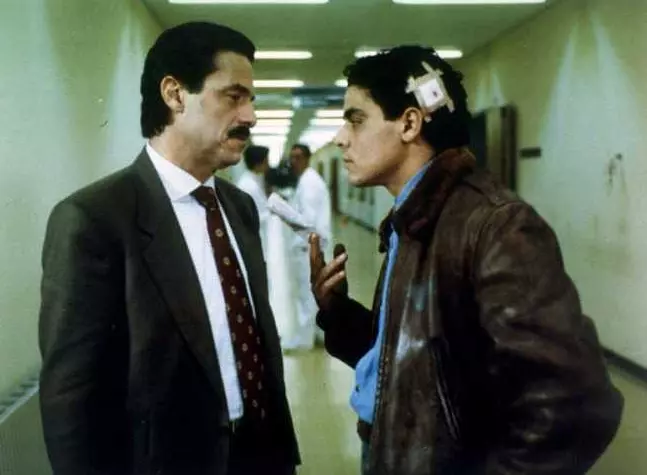 We conclude now with Ciao Professore, a TV series broadcast on Canale 5 in 1999. At the center of the story we find Luca Magli, a professor of literature who begins to work in a problematic high school in Rome. His wife, employed in a travel agency, constantly asks him to change jobs, but what binds him to school goes beyond just passion. The events that the series tells are so far from the world of comedy and, specifically, embrace the genre of drama. In fact, adolescent social issues and not only become protagonists here, anticipating themes that were rarely talked about in 1999.
Italian TV series: the ranking of the 10 best of 2022