Sam Neill will star in Apples Never Fall opposite Annette Bening; Peacock's new series promises a familiar mystery to unravel.
Sam Neill (Jurassic Park, Peaky Blinders) has officially joined the cast of Apples Never Fallalongside Annette Bening. For the uninitiated it is the new limited series of Peacockbased on the bestselling novel by Liane Moriarty (Big Little Lies and Nine Perfect Strangers) of the same name.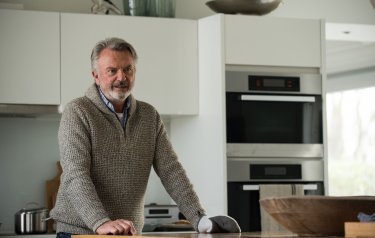 Created by showrunner and screenwriter Melanie Marnich, (via Deadline) Apples Never Fall tells the story of the Delaneys, a family that appears enviably happy from the outside, hiding a different reality. Former tennis coaches Joy (Annette Bening) and Stan (Sam Neill) are parents to four grown children, and after decades of marriage they have finally sold their famed tennis academy and are ready to begin what should be years of gold of their life. But after Joy's disappearance, her children are forced to reexamine their parents' marriage and family history with fresh eyes.
Sam Neill on Jurassic Park premiere: 'My son farted next to Princess Diana'
Marnich and Moriarty are executive producers on the series along with David Heyman, Albert Page and Jillian Share. Directing the first and many other episodes we find Chris Sweeney.