After the allegations of harassment against Justin Roiland, even the Rick and Morty staff have decided to share their negative experience with him.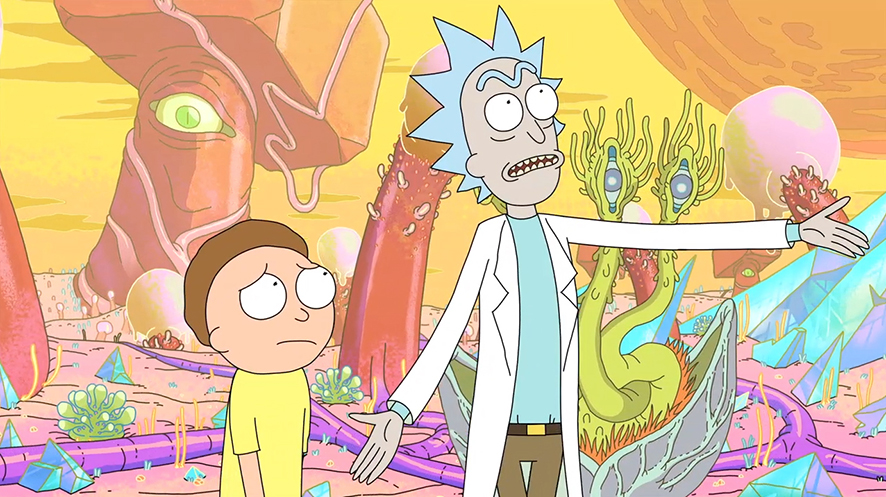 In recent months the story of Justin Roiland has left lifelong animation fans speechless. Since the co-creator of Rick and Morty he was accused of domestic violence, his private life directly impacted on the working dimension, distancing him from all current projects. New statements from staff of the animated series seem to reveal a new side of the situation, portraying a rather unstable author even in the workplace.
Rick and Morty staff statements about Justin Roiland were reported by The Hollywood Reporter who spoke to a dozen or so workers on the popular TV series after they decided to share their own experience. From what they said emerges a very particular portrait of Roiland, described as rather absent at work and not too busy continuing the story he created himself.
At one point during Rick and Morty season 3, several sources say Roiland simply stopped showing up — and when he showed up at the Burbank offices, he typically avoided the writers room. In fact, Roiland's colleagues often they knew it was there, as they could hear his dogs, or the sound of his remote control toy car, which had a microphone on it"reads a report by THR.
The staff's stories continue with anecdotes in which he can be seen speaking openly about sexual exploits with his partner, including their interest in threesomes. "It was something we just ignored because it was disgustinga source said.
Rick and Morty, Elon Musk defends Justin Roiland: "He was the heart of the series"
Given that there were a lot of absences at work, following the heavy accusations received, the members of the staff tried in every way to highlight the situation in the last few seasons of Rick and Morty. So, still in the same report, they specified that they almost never saw him in the office, then sent a letter to Adult Swim and Warner Bros. Discovery, asking the company to release a statement and clarify Roiland's position on the show.