In one way or another it must always be the one knocking: whether it's on the door of an apartment in Albuquerque, New Mexico, or in a courtroom. Bryan Cranston it's a actor who does not like half measures. She proved it in Breaking Bad, the series that consecrated him as one of the most loved performers on television, and not only that: among the many abilities that his character, Walter White, there is certainly not that of irony. As opposed to other roles, such as the one in Malcolm in the Middle or the dentist in Seinfeld, Mr. White, or Eisemberg if you prefer, is dead serious. Yet the actor also has great comedic skills. In Your Honorand especially in the second seasonhas changed register again: here he faces the abyss of despair.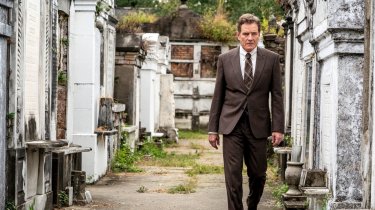 And it is precisely this extreme emotional situation that convinced him to return: "I wasn't obliged to do a second season, I wasn't under contract: the idea of ​​being able to tell the same characters after the tragedy that happened prompted me to continue the series. I was excited by the challenge of how authentic we could be in telling a story of despair, grief, depression. And to do it in an interesting way. To do this, the audience must find a sense of catharsis at the end of the journey. As an actor it was a great journey: I basically opened my chest and took out the emotions I had in my life, depression and loneliness, using them to create something".
He tells us smiling and relaxed in connection from home. In Your Honor 2, from February 3 on Paramount+, Bryan Cranston is Judge Desiato again, this time devastated by tragedy. For the actor this is more than just a role: "I hope the series is socially useful. I would like anyone suffering from depression, grieving, or having suicidal thoughts, watching the series, to say: I understand this character, I know exactly what he feels and is thinking and I want to see how he deals with it. And maybe, it's a hope, someone could benefit from it, find some help. That would be the greatest joy for me".
Your Honor 2: intervista a Bryan Cranston
(ntv id=)
Your Honor 2, the review: returning to the scene of the crime
Bryan Cranston: In Your Honor explores the dark side again
American adaptation of the Israeli series Quod (2017), in the original the role of the protagonist judge is played by Yoram Hattab. But don't ask Bryan Cranston if he was inspired by him: "In my opinion, it's a bad habit to look at the previous version of what you're about to do" he says convinced. And again: "I was very tempted to see the original series, but resisted until we finished shooting the first season. I only saw it when it was done. And I liked it: it's very well done and acted. I didn't start from there for the second season either: every job for me is like a blackboard on which I write things down. Once I'm done I delete everything. I never intentionally draw inspiration from anything or anyone. I never think: I want to do a Christopher Walken character". Clear.
Your Honor, the review: the modern "Greek tragedy" of a judge who is also a father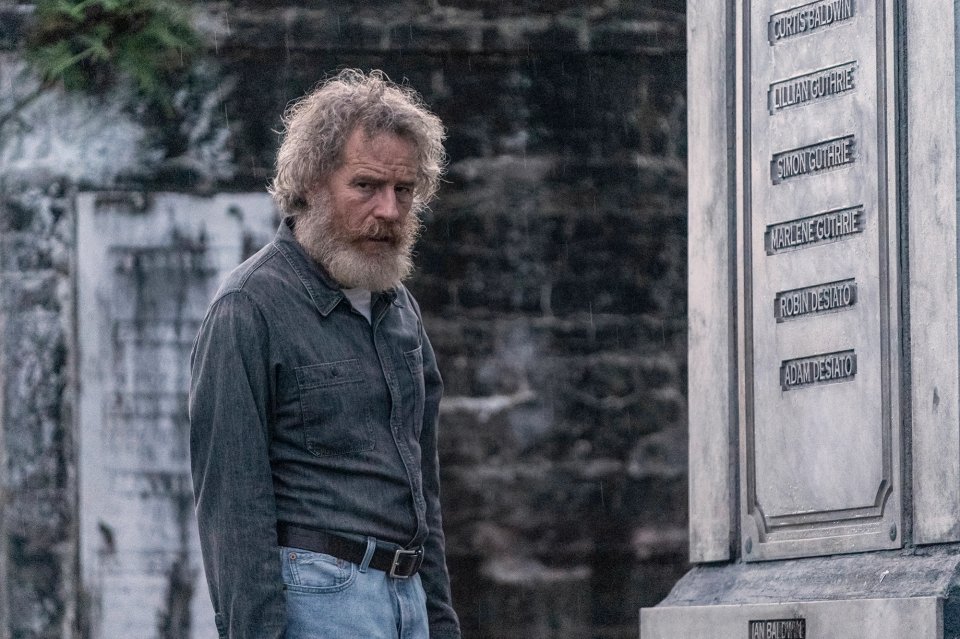 To prepare to turn Your Honor 2 Bryan Cranston has instead read a lot about mourning: "I read up on the five stages of mourning. One of the important points in my opinion is to accept how chaotic it is. When you go through the five stages of grief, you find yourself on a complicated path: each step is not clean, it's like dragging yourself through mud all the time. All the various feelings come and go: resentment, anger, acceptance come and go in a jumbled way. And you never know when you're done – it's different for everyone".
Bryan Cranston: from Walter White and Michael Desiato, the charm of evil
Ok big emotions. However, it is undeniable that in this last phase of his career the actor prefers characters that are not only difficult, but morally ambiguous, who launch a real challenge to the viewer. He is aware of this: "Many of the characters I play are deeply complex. They have a bag full of idiosyncrasies. I think I'm attracted to very complicated, problematic men. I think there's a reason: I see myself in them, full of flaws. But I also see hope in them: where they want to be, whether or not they get there. As long as a character tries to change I think viewers will accept that. Because they've been there too. That's the most important thing: to make sure that the audience doesn't just look at a character, but is emotionally invested in it. When those who look at you feel that a role is played with honesty, they get involved: they search within themselves and discover that they too have experienced that feeling".
Bryan Cranston turns 60: from Breaking Bad to Oscar nomination for Trumbo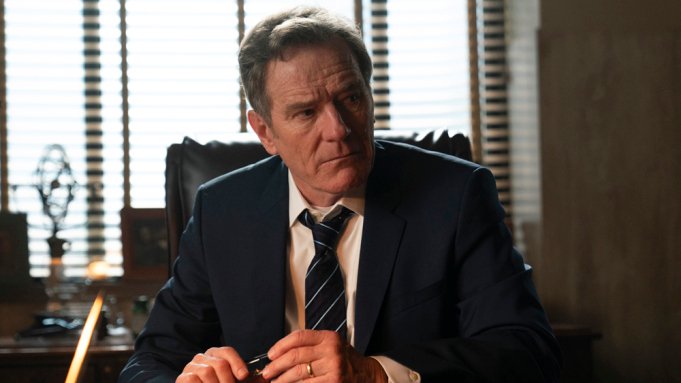 And complexity is fine. These figures also have in common the fact that they are almost madly obsessed with something. And of this too Bryan Cranston is perfectly aware: "They are the most fun to play. Characters who have ambitions, fears, secrets, who are really good at something and have flaws already allow you to build them. They are dynamic characters. If I see an indifferent character, who stands to the side and doesn't get involved in anything, it bores me. And I think the audience would get bored too. They are not characters that interest me, or with whom I can empathize".
Bryan Cranston and moral ambiguity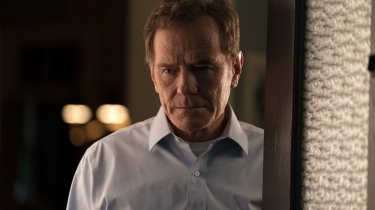 In the second season of Your Honor Bryan Cranston has some very difficult scenes: we see him in the hospital, hooked up to tubes. This is also why much has been documented: "I have seen videos of people being fed through tubes. I studied the movements and the gag reflex. The sounds. It's hard to watch". The most challenging part of these new episodes, however, is having to face the consequences of one's choices. This is exactly how the series was born, with a great moral dilemma: "_The moral compass, or, as some call it, the line in the sand that does not would cross, it depends from person to person. Everyone draws the line of him. When I ask people: What would you do if you knew your child was in danger of being killed? What would you do to protect your child? The answer is always: anything. It is comprensible".
"The question then becomes, would you be willing to voluntarily turn yourself into a criminal, if you really thought it would protect your child's life? And the answer is, again, yes, I would. The third question is: what happens when things start to change? This is what happens to Michael Desiato, who consciously decides to change. Everything happens quickly, he doesn't have much time to calculate the consequences. He has to act quickly, hoping that everything goes well".
And, of course, in Your Honor not everything is for the best: "However, if in order to save your child's life you are also willing to accept that an innocent person is injured or killed, then everything changes. Consequences stick with you. This is why it is difficult to put yourself in Michael Desiato's shoes. And once you're in it, it's hard to stop everything, get out of it. It ends up in a spiral. Moral ambiguity is a treacherous field. So you have to try to be the best person possible under all circumstances. This season of Your Honor we explore this territory. And together with making mistakes and sins, we also wonder about redemption. Is it possible to redeem yourself? Is it possible to be forgiven? In America we live in a harsher world, we are judged more. I feel we are less empathetic. And it's wrong. We have had a leader who has never asked for forgiveness, who thinks that asking for forgiveness and granting it is a weakness. While instead I think it's a sign of strength. Perception is everything".
Bryan Cranston and America Today
Bryan Cranston has been busy with the role of Michael Desiato since 2020. Thanks to him, he has discovered various things about the American judicial system. Which he doesn't like at all: "_For the first season I spent a lot of time in court, watching judges and talking to them. They told me about the law from the point of view of a mature white man. I think there is institutionalized slavery in this country, l "I found in preparation: it's a real thing. Trying to wash it out of our society is very difficult, because it's systemic, it's been around for hundreds of years. I realized this during my research to understand what it means to be a judge. Even the word Judging gives you a feeling of extreme power. I had to explore what lies beyond that. It was enlightening for me."
Breaking Bad: 10 things you (maybe) don't know about the series with Bryan Cranston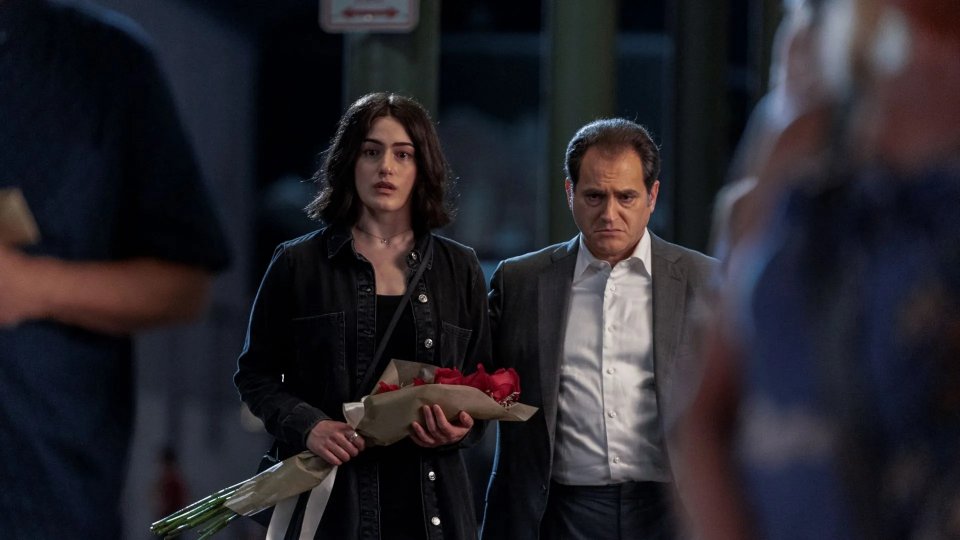 In the new episodes, however, the law is more marginal: "This season instead is about despair, depression, mourning and suicidal thoughts. Very heavy things. We had to delve into the psychology of these moods. It's the actors' job: we are open to knowing all kinds of emotions in the shortest possible time, then we interpret them and we're done. It's not our job to know all the ins and outs of the justice system. We have to hold on to those feelings and then let them go. It's a very strange profession. But it's exciting".