From tonight with Million Dollar Baby Cielo, on channel 26 of digital terrestrial, inaugurates the cycle An Oscar night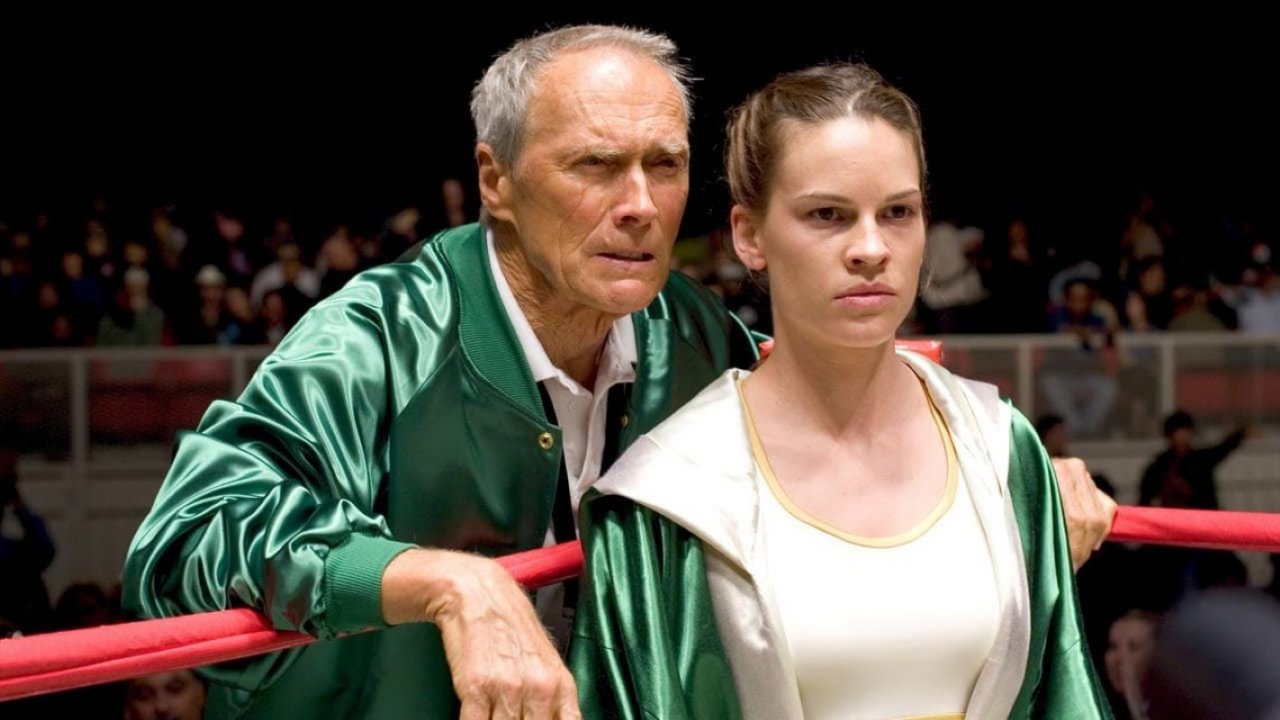 This evening are Cielo at 21:15 it goes on the air Million Dollar Baby, the film produced by and starring Clint Eastwood. The film opens the cycle An Oscar nightdedicated to the most iconic event in the cinematographic world in view of the 95th edition of the Oscar ceremony, which will be held on Sunday 12 March at the historic location of the Dolby Theater in Los Angeles.
Opening the show is Million Dollar Baby, a 2004 film produced and interpreted by Clint Eastwood, starring Hilary Swank and Morgan Freeman. In 2005 Million Dollar Baby conquered four Academy Awards: Best Film and Best Director, Best Actress and Best Supporting Actor. At the center of the scene is the young Maggie, passionate about boxing but who, as a woman, is not taken seriously until she manages to win the esteem of the one who will then train her, bringing her to fame.
The cycle continues, on February 12, with No Country for Old Men, a 2007 film by Joel Cohen and Ethan Coen, which in 2008 made hoard of prizes, winning the categories of Best Film, Best Director, Best Adapted Screenplay and Best Supporting Actor. Llewelyn Moss, played by a great Josh Brolin, finding a large sum of money left unattended by a group of drug traffickers, takes possession of it, an inspired Javier Bardem in the role of the killer Anton Chigurh, a psychopath without brakes, to hunt him down, who always kills with the same expression, with the most disparate excuses and methods. In between, a series of victims, innocent or not, who stood in the way of the confrontation between the two.
It continues, on February 19, with Kevin Costner's 1990 masterpiece Dances with Wolves which, in 1991, won seven statuettes, including that of best director. Then on February 25th the film Revenant – Redivivo from 2015 by Alejandro González Iñárritu, with the masterful acting performance of Leonardo DiCaprio which earned him the award for best actor, and on March 5th the film Barriere from 2016 by Denzel Washington, which saw the award the actress Viola Davis for best supporting actress.
The review concludes on 13 March with the film, premiered, Another round by Thomas Vinterberg, winner of the prize in 2021 Best foreign film. It is a brilliant alcohol-themed dramedy, a film about depression, and at the same time about the saving power of friendship, or the simple magic of the encounter between human beings.