What if you are the only survivor of a plane crash? Try to explain it to us Dear Edward, the new Apple TV + original series from February 3 on the weekly appointment platform, from the father of Parenthood and Friday Night Lights Jason Katims with Connie Britton, Taylor Schilling and the new entry Colin O'Brien.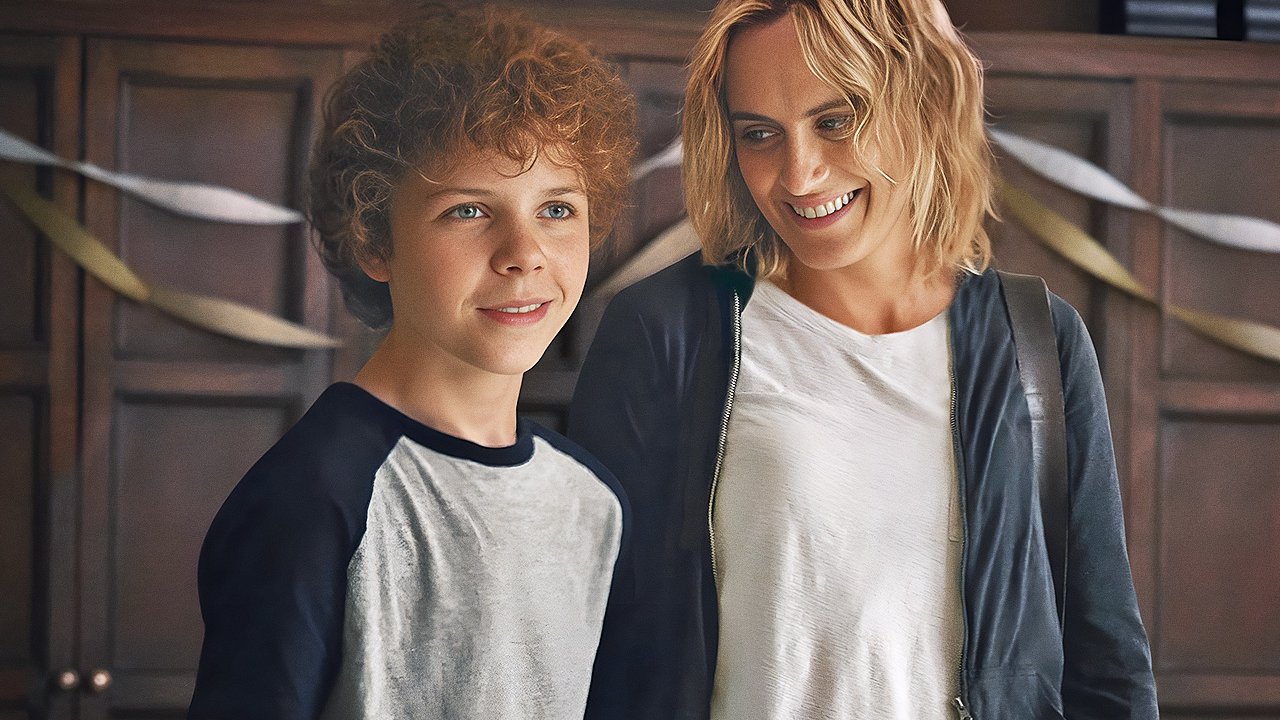 We cannot fail to have in mind series such as Friday Night Lights e Parenthood as we write the review of Dear Edwardthe latest serial creature from Jason Katims, this time for Apple Tv+, available from February 3 with a weekly appointment. In a certain way, an ideal heir to This Is Us, a "pure" drama that tells the mourning process of a group of people through the eyes of the child protagonist of the title. A group that becomes a family in its own way while each nucleus in turn tries to deal with the loss in a personal way, demonstrating and reminding us what makes us human: the bonds between people, the deepest connection that exists and that allows us to survive .
Dear Edward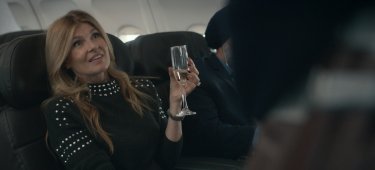 Based on Ann Napolitano's bestseller of the same name, Dear Edward sees the world through the eyes of twelve-year-old Edward (a surprising newcomer Colin O'Brien, to remind us of the crazy kid-friendly castings they do overseas), the only survivor of a terrible plane crash. Here are the possible suggestions lostiane but they have little to do with it, if not for the almost sacred aura that envelops the boy after the incident in the eyes of the world. Edward lost his family in the crash, as well as other relatives of the deceased passengers. His aunt Lacey (the ex Orange is the New Black Taylor Schilling) has to try to piece together her nephew's life but also her own, since she's been trying for a long time to have a child without success.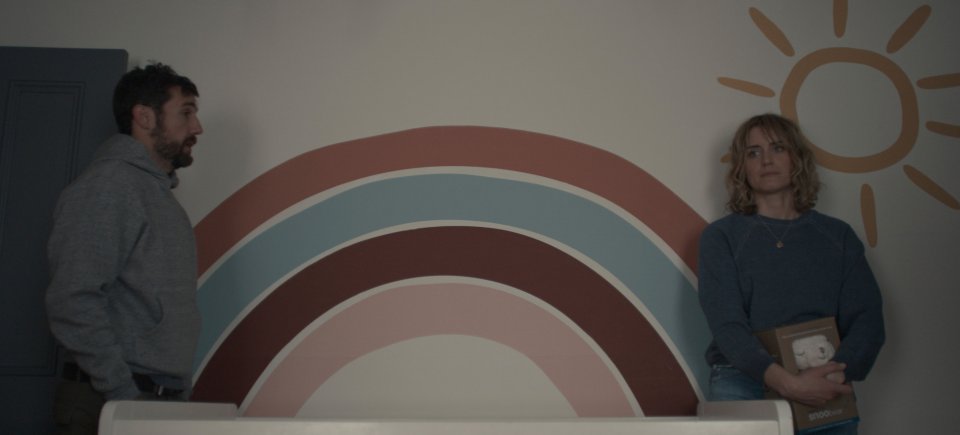 The airline sets up a bereavement support group, and it is there that seemingly unrelated people will find that perhaps they can become each other's lost family. These include the seemingly superficial and clouded Dee Dee (Connie Britton who returns to work with Katims after the Friday Night Lights film and series), a widow with a dependent daughter whose husband has kept many aspects of their lives hidden from her; teen prey to pregnancy hormones Linda (Amy Forsyth) who lost a mate she didn't know she was pregnant; Adriana (Anna Uzele), who lost her grandmother, a congresswoman, in the plane crash just when she had told her that she would not take her place at the end of her mandate; Kojo (Idris DeBrand), who lost his aspiring actress sister in the crash and finds himself with his dependent niece, who can no longer speak due to the trauma suffered; the silent and taciturn Steve (Ivan Shaw).
Friday Night Lights: a blu-ray to rediscover the bridge film between a great book and an unforgettable TV series
Six degrees of mourning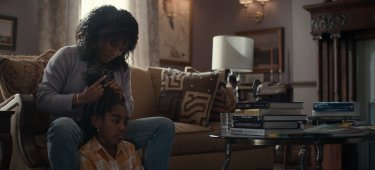 More than Lost o Fringe o Manifest, Dear Edward remembers Six Degrees – Six degrees of separation, the unfortunate series that lasted very little but which very intelligently told the theory of degrees of separation, or that each of us is linked to everyone else in the world through a chain of six people which you may not yet know. Here the lives of Lacey, Dee Dee, Linda, Adriana, Kojo and Steve will intersect in truly unexpected and surprising ways, since a tragic and traumatic event like the plane crash and a "miracle" child like Edward will unite them. A twelve-year-old who finds himself alone in the world and a symbol of a power that he doesn't feel he has, but could discover the opposite by looking at the bonds that he will be able to indirectly create between the people who are left. That's about it Jason Katims and the authors want to try to reflect, while staging this human and family drama, through a screenplay full of heart but never pathetic or cloying (but a tear cannot fail to fall while watching). Accomplices a calm and relaxing soundtrack, a photograph that symbolically plays with light and a direction that deals with close-ups, details and dreamlike subjectives to try to enter the mind and above all the soul of the characters.
Perfect casting and courageous choices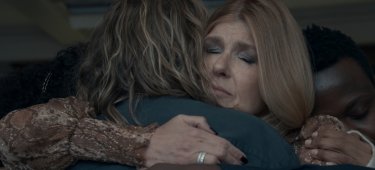 Connie Britton returns to interpret with grace and punctuality a seemingly snobbish representative of the upper class after The White Lotus, but we will soon discover that she is simply a deeply lonely woman, far from her Nicole Mossbacher. Lonely as so many in the world feel without admitting it. Lonely how those left alive feel after the tragedy of the plane crash on the show. Taylor Schilling it colors its character with many nuances, which must balance having what it has always wanted in the worst possible way. Anna Uzele Adriana immediately charges the viewer with energy, torn between what she is and what she would like to be, not wanting to be engulfed and ruined by politics as happens to many. But to surprise most of all is certainly Colin O'Brien. The casting made by the series in uniting well-known personalities from television showbiz with more or less emerging ones is one of the strengths of the show, so much so that it uses some well-known faces for characters who already leave us in the incipit of the story being told. A courageous and apt choice.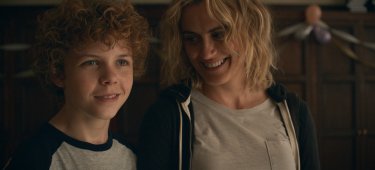 A show that starts from an unexpected and surprising plot: initially one may think that only a few passengers will get off that plane, and not just one. This is where just like in Lost and The Leftovers (which was talking look a bit about those who stayed and not those who left) it is important not to solve the mystery of how the accident was possible, hybridizing it with the thriller genre and crime, but rather facing the conundrum of how to move forward in real life, staying within the drama genre, relying on a belief in something greater, that makes everything happen for a reason. Even if the big picture isn't immediately clear to us and we're too devastated to see it. For Katims the team has always been important, the community also in Parenthood. The family, sometimes really, is not the one you are born into but the one you choose, where you grow up and where you become the you you are meant to be.
(embed)https://www.youtube.com/watch?v=9afVcqqSXVo(/embed)
Conclusions
A pure drama not contaminated by other subgenres but by the dichotomy of science and faith. This is what emerges from the review of Dear Edward, in which Jason Katims faces family and human dramas with his delicate but never cloying touch, relying on a talented cast made up of well-known names and young promises and returning to the core of the community, the team , of the family dear to him since his first works.
Because we like it
The pen with the unmistakable touch of Jason Katims.
The excellently chosen cast, starting with Connie Britton and Taylor Schilling up to the emerging surprise Colin O'Brien.
Even the supporting cast of those left on the plane are carefully chosen.
The staging that uses soundtrack and photography to convey emotions.
What's wrong
Those looking for crossbreeding and crime/supernatural might be disappointed.