In 2020, the Prada Foundation and MUBI jointly curated a collaboration entitled Perfect Failures. Over the course of three months, the streaming platform would have made available a series of "special" films available to all users: niche products, films ahead of or behind the times, little understood and sometimes even little accepted and appreciated by critics and public. If you think about it its ability to be double-faced is one of cinema's strangest features. It is both wonderful and fascinating how something that has been loved by many is equally hated by others. And the same goes for literature, music, any other form of art: beauty is in the eye of the beholder. Today we bring you some of these little-understood jewels at the time of their release but then re-evaluated to become in some cases of globally perceived and recognized masterpieces, well aware that we are talking about something extremely subjective. From Drive a ShiningWe see 7 misunderstood movies that have been re-evaluated over time.
1) Shining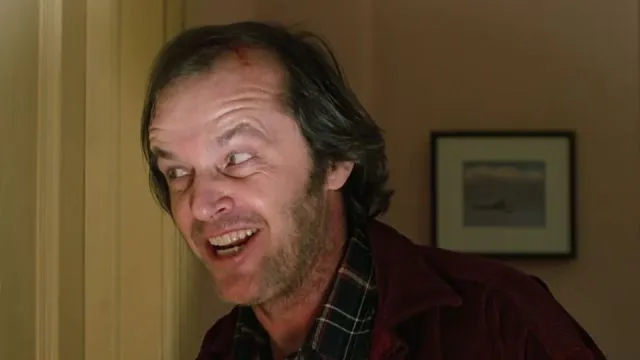 Considered one of Kubrick's masterpieces and based on Stephen King's novel of the same name, this 1980 horror actually has a much more complex story behind it. We know how difficult it is to transpose a literary work, from the danger of not being able to convey the fundamental message given by the author to the great responsibility that one finds on one's shoulders. The biggest problem arises when it is even the author of the reference work who despises it. The king of horror has repeatedly admitted to considering Shining one of the worst film adaptations of his works, defining the film "cold and detached" and even criticizing the performances of the actors, guilty of failing to bring the reality of the characters they played to the stage. Nevertheless Shining it is considered a historic film, a cult, and remains in second place according to the magazine Time Out in the ranking of the best horror films of all time. That Shining like it or not, it is undeniable that he has made a fundamental contribution to the genre; even King ended up admitting it, with a strong suspicion that the worm in his brain remained.
2) Silence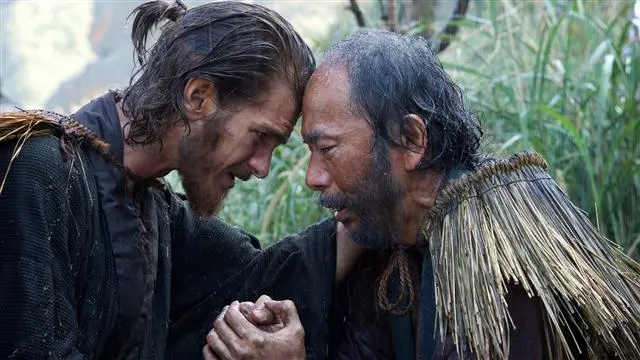 Martin Scorsese is a genius, we know it well. Yet it often happens that his films are perceived as divisive, controversial: da The Wolf of Wall Streetdefinitely not a film for everyone, a The Irishmanwhich despite the various nominations did not receive the expected appreciation, Scorsese churns out one masterpiece of discussion after another. Silence, released in 2016 starring Andrew Garfield, Adam Driver and Liam Neeson, fits perfectly into this category. Telling the persecution suffered by Christians in Japan during the Tokugawa period in the seventeenth century, the film illustrates the story of a group of Jesuits who decide to travel to Japan in search of their confessor. A journey into a hostile land that will change their lives and their conception of the world forever. Silence it is not a film for everyone: there are those who consider it slow, uninvolving or even a wasted opportunity. The truth is that Silence it must be understood and embraced in its strangeness and complexity, always keeping in mind the final objective of the film: to face the thorny theological problem of God's non-intervention in the face of evil. Despite being considered by critics one of the best films of the year, and boasting an extraordinary performance by Andrew Garfield, it is amazing how little is said about it. Gradually it is re-emerging, fortunately.
3) Nocturnal Animals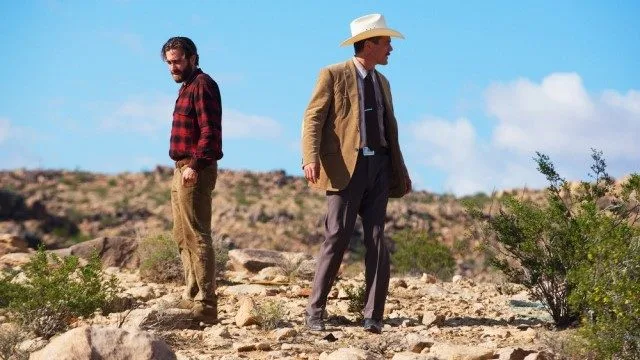 We return to the topic of film adaptations with a film, Nocturnal animalswhich we have talked about several times: a drama that hides a textbook horror, a particular and little appreciated film, a film that seems to want to say something and ends up telling quite the opposite. Based on Austin Wright's 1993 novel, Nocturnal animals brings to the theater a narration on several levels, where it becomes really difficult to distinguish the reality of the fantasy: beyond the excellent performances of Amy Adams and in particular Jake Gyllenhal, the film is a great example of what it means to represent a novel in cinema. The film, in fact, perfectly restores that sense of oppression and suffocation that one feels when reading the book. Not only that, it does much more: as rarely happens, the film adds instead of taking away and offers a new story while remaining very faithful to an already written story. Defined by many as trash, a flop and inconsistent, with its appearance on the major streaming platforms it is slowly freeing itself from the prejudices that have accompanied it for years. Nocturnal animalslike the novel, bind and obsess. And it's not a trivial matter.
4) The tale of tales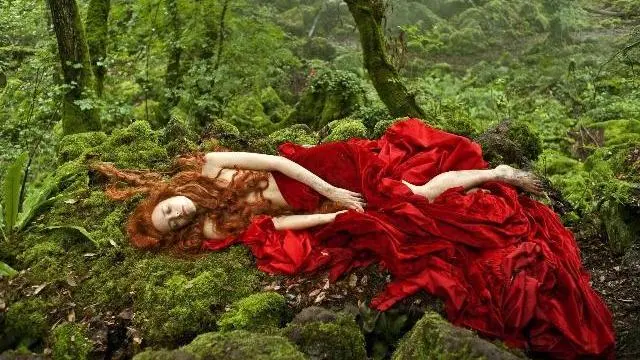 The tale of tales it's one of those perfect products to demonstrate how, sometimes, recognition doesn't make the film. Winner of seven David di Donatello awards in 2015 and directed by Mattia Garrone in his English-language film debut, The tale of tales it is an Italian film that of our country has everything and nothing: composed of three different episodes taken respectively from three stories by Giambattista Basile, the film is halfway between fantasy, drama and a dreamlike representation of the fairy tale theme. With an exceptional as well as international cast (Vincent Cassel, Salma Hayek) Garrone's film did not get the recognition it deserves, despite once again being highly appreciated by specialized critics, not to mention niche. Let's talk once again about a film that must be understood in its particularities: The tale of tales can be seen as pretentious and difficult to approach, but it is also one of the best attempts in cinema to portray Italy in a completely different. A scary, heavy and visceral film that must be recognized as unique.
5) Drive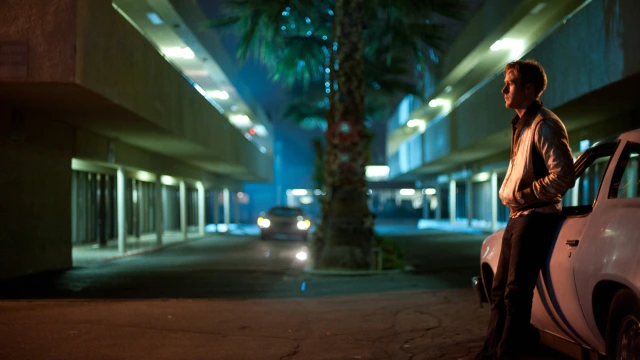 With regard to Drive it's really a mystery. It is one of those cases where we cannot explain how a film of this level can go quietly on the sly. It's not that Drive not known, but certainly not talked about enough. Directed by Nicolas Winding Refn starring an unconventional Ryan Gosling, Drive tells the story of an anonymous man, whose name we don't even know, a ghost of someone who could very well be us. The man, a car driver, works as a mechanic and film stuntman by day, rounding up as a driver for some bank robbers by night. Drive it's one of the most particular films out there, starting from its narrative construction: infinite sequence shots without a word, oppressive silences that hurt the heart and lots and lots of psychological introspection. Ryan Gosling pronounces four words crosswise for the entire duration of the film and manages to give us perhaps the best performance of his career. Drive, among other things, is the home of one of the most beautiful scenes of recent cinema (the kiss in the elevator) and once again remained unknown to most for many years. To be recovered absolutely: we speak of an experience out of the ordinary.
6) Call Me by Your Name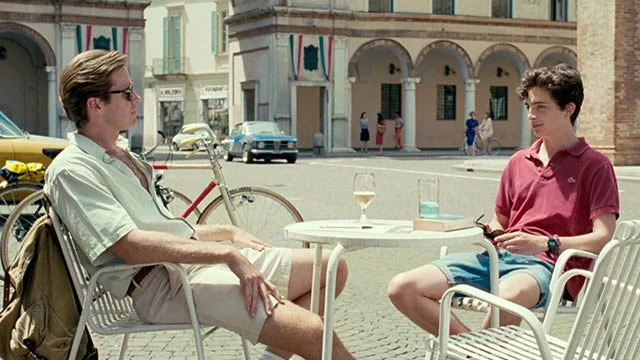 Many will remember Ellen's words in 2017, at the time of the release of Call Me by Your Name: when she found herself interviewing Timothée Chalamet and Armie Hammer, the popular TV presenter declared herself enthusiastic to see how an apparently "niche" film that was thought would remain unknown to most and achieved high recognition. Now it seems impossible to think that there was a time when Luca Guadagnino's masterpiece was not acclaimed by the most, yet we came close. The "problem" of films such as Call Me by Your Namebeyond its being an Italian product and therefore having the risk of being snubbed by the overseas film industry, it is precisely its being "niche": shot in a small village in the province of Crema with two actors who were not very famous at the time as protagonists, Call Me by Your Name he risked. And she did, but she could have gone very differently. We still found one of the reasons to love Timothée Chalamet: he was convinced of remaining anonymous for the rest of his career, and look where he ended up.
7) Fedora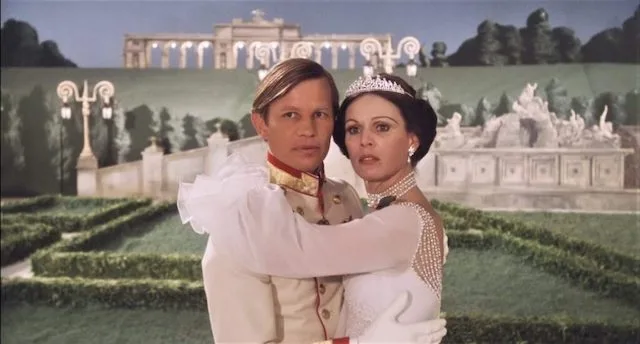 We conclude with a great classic with a bizarre storya film destined to become a cult but which, at the time of its release, seemed more destined for eternal oblivion. Fedora, released in 1978 and directed by Billy Wilder (a name that recalls a legend, one of the most eclectic directors and screenwriters in the history of cinema and winner of seven Oscars between the sixties and seventies), is among the best films of the century for super enthusiasts but remained semi-hidden for years. Mainly because of his difficult birth: several film companies had doubts about its distributionskeptical about the success of a film that was perhaps too reminiscent of the subject of Avenue of the sunseta great and highly appreciated classic. The film was released in a limited number of theaters and almost without being advertised, leading to a total fiasco. In the last few years Fedora is gaining a whole new appreciation, given by the desire to rediscover those films that have not been given a second chance.
And thank goodness, we will add. It's time we learned to take a second look at what we look at: more often than we think it's really worth it.