The new chilling horror by M. Night Shyamalan, Knock on the Door, with Dave Bautista, Jonathan Groff and Rupert Grint, is out today in Italian cinemas.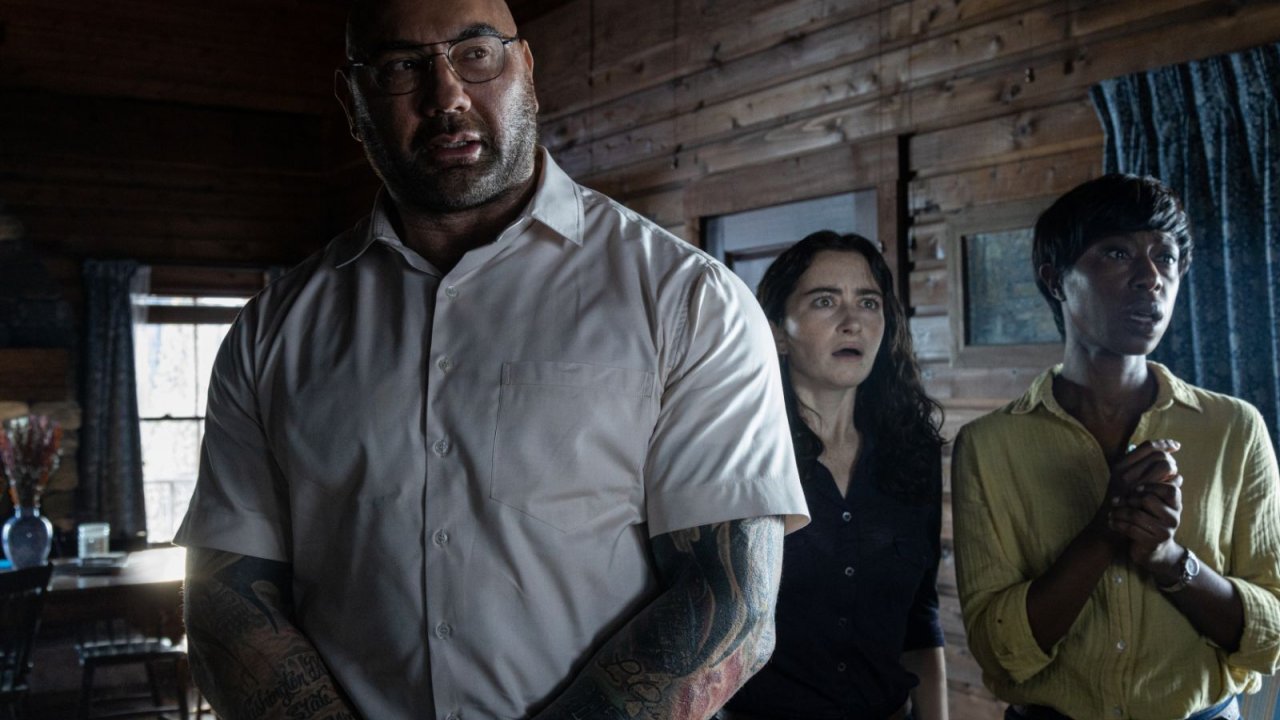 A family, a cottage in the woods and four strangers knocking on the door. What could possibly go wrong? We'll find out at cinema starting today with the arrival of the new horror Of M. Night Shyamalan, Knocking at the doordistributed by Universal Pictures.
Inspired by Paul Tremblay's award-winning 2018 novel, The Cabin at the End of the WorldM. Night Shyamalan's film plays with themes such as fear of the unknown, pseudo-religious obsessions, the degradation of the planet and the sense of an impending apocalypse, terrorizing the audience in the hall as per the director's tradition.
There's a Knock on the Door: Everything you need to know about Shyamalan's new film with Dave Bautista
He cast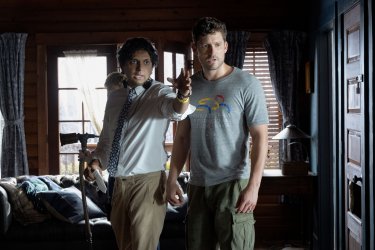 The presence of an all-star cast led by Jonathan Groff and Dave Bautista is knocking on the door. Groff and Ben Aldridge play the fathers of little Wen (Kristen Cui, here in her screen debut).
Dave Bautista plays the role of Leonard, a burly and potentially menacing man who shows up at the door of the cottage together with Rupert Grint, Nikki Amuka-Bird and Abby Quinn bringing news that will upset the existence of the family.
The feature film is directed by M. Night Shyamalan, who is also involved as a producer in collaboration with Marc Bienstock and Ashwin Rajan. The executive producers are Steven Schneider, Christos V. Konstantakopoulos and Ashley Fox.
The best M. Night Shyamalan movies
The plot
The official synopsis for Knock on the Door teases: While vacationing at a remote cabin, a little girl and her parents are taken hostage by four armed strangers, who demand the family make an unthinkable choice to avert the apocalypse. With limited access to the outside world, the family must decide what to believe before all is lost.