The post-apocalyptic series The Last of Us, broadcast on Sky and the streaming platform Now TV, has already made a habit of using classic songs to underline important moments, including the final scene of the first episode with "Never Let Me Down Again" of the Depeche Mode, which indicates that danger is lurking, despite its cheerful nature. Last Sunday, the third episode of the HBO television series doubled down on this trend by using the song by Linda Ronstadt "Long Long Time" – released in 1970 – to underline the love story between Bill (Nick Offerman) e Frank (Murray Bartlett).
The Last of Us brought a 50-year-old "old" song back to the charts
This week, the iTunes charts reflect the fact that audiences continue to fall in love with the recently released episode of The Last Of Us.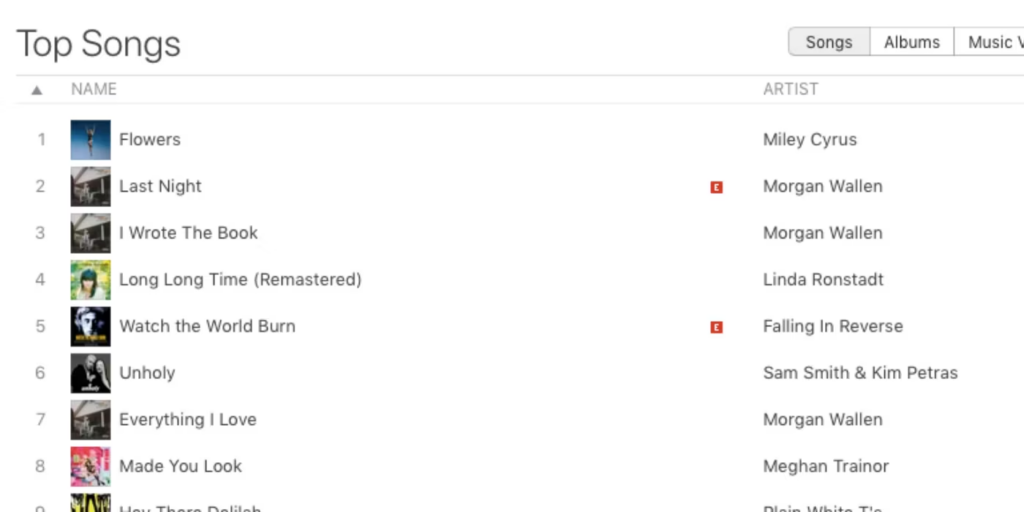 The song, which is now 53 years old, had such a sales boom that it reached position no. 4 on the iTunes chart this week. The only songs that precede it are the two singles from the upcoming album by Morgan Wallen and the new song by Miley Cyrus "Flowers".
"Long Long Time", excerpt from the album Silk Purse from the Ronstadt, only reached no. 25 on the US Billboard Hot 100 upon its original release. While the latest chart hasn't been updated yet, it's possible that the song could top the position next week given this new first wave of sales on iTunes. Considering it is currently selling more than "Unholy" Of Sam Smith e Peter Kimwhich dominate the rankings, this seems entirely probable.
The soundtrack's ability to The Last Of Us to allow individuals to travel through time and climb the charts is not exclusive to the HBO television series. The horror genre was able to breathe new life into classic songs: Just last year, Netflix's retro horror-fantasy-adventure series, Stranger Thingsreturned the song by Kate Bush from 1985 "Running Up That Hill (A Deal with God)", peaking at position no. 3 on the Hot 100 – a result never achieved in its original version.
While ranking performances like this reflect the unpredictable nature of Internet virality, the success of The Last of Us has precedents in the history of the genre. For example, the 1991 thriller The silence of the lambs included the classic tunes"American Girl" Of Tom Petty e "Goodbye Horses" Of Q Lazzarus during important scenes, bringing both songs renewed or wider attention.
Also "Tiptoe Through the Tulips" Of Tiny Tim"I Got 5 On It" Of Monday e "Hip to Be Square" tu Huey Lewis and the News they got a new fame respectively from Insidious, Us e American Psychoamong many.
5 beautiful HBO series that have not had (in Italy) the success they deserved