The trailer for Colapesce and Dimartino's cinema debut, La primavera della mia vita, has been released, in theaters from 20 to 22 February 2023 with Vision Distribution.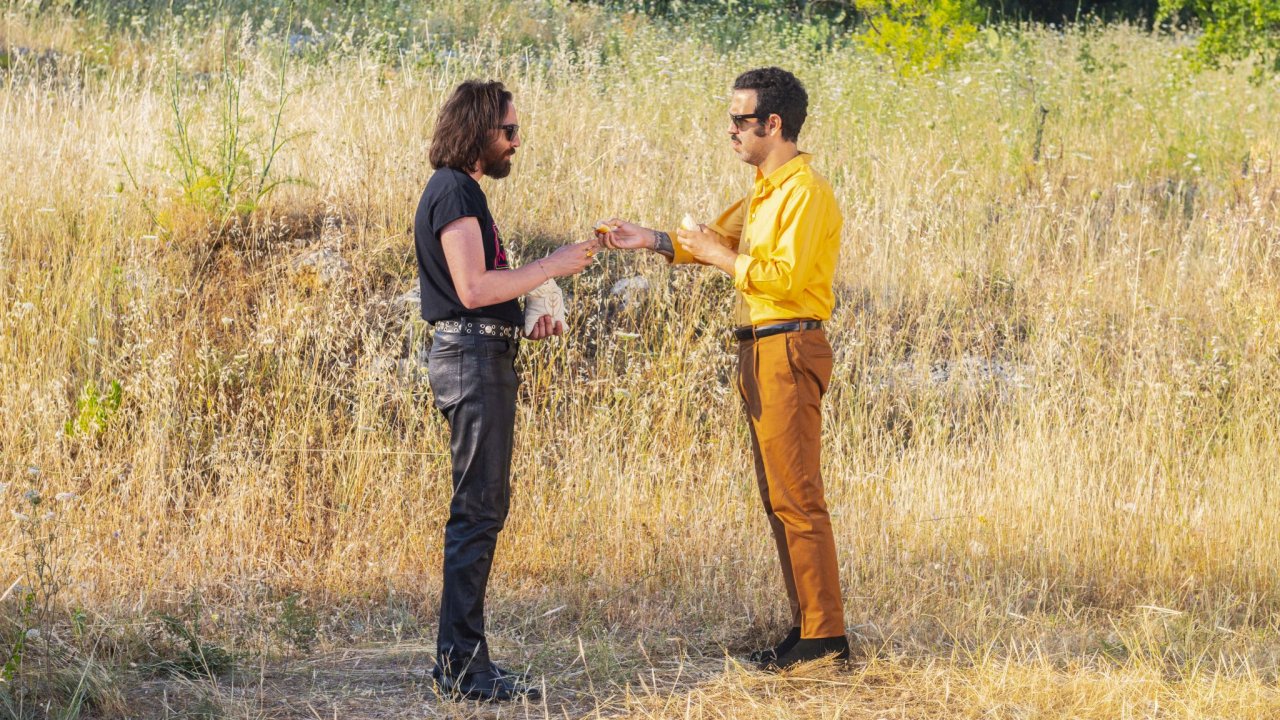 Vision Distribution, Wildside, a Fremantle group company, and Sugar Play have unveiled the trailer movie officer The spring of my lifewhich marks the film debut of Colapesce and Dimartinoto be released as a special event in Italian cinemas from 20 to 22 February.
Among the most anticipated artists competing at the next Sanremo Festival, with the song Splash (Numero Uno/Sony Music), also present in the end credits of the film, Colapesce and Dimartino are the protagonists, authors of the subject and screenplay, as well as authors and performers of the original soundtrack released by CAM Sugar.
A surprising road movie with many unexpected musical special guests: Madame, Roberto Vecchioni, Brunori Sas, ErlandØye and La Comitiva. In the cast Stefania Rocca, their eccentric agent, Corrado Fortuna, the mechanic with an unpredictable passion for the Doors, Demetra Bellina, the mysterious Sofia, will accompany the two protagonists on a surreal and poetic journey.
The spring of my life is the daring story of two friends, with a common musical past and a future to be written. After the breakup of their professional partnership and a long period of silence, Antonio (Dimartino) re-contacts Lorenzo (Colapesce) for a new, mysterious and fascinating project. This time the music has nothing to do with it, but the stakes are so high as to dismantle Lorenzo's initial distrust and the deadline so tight as to drag the two friends into a reckless, as reckless, race against time in which the surprises they never end. And Antonio and Lorenzo will have to come to terms with their past and with themselves. Until a shocking revelation.
The film is directed by Zavvo Nicolosi, in his first film. The screenplay is by Michele Astori, Antonio Di Martino, Lorenzo Urciullo and Zavvo Nicolosi from a subject by Di Martino, Urciullo and Nicolosi.
The spring of my life is produced by Mario Gianani and Lorenzo Gangarossa for Wildside, a Fremantle group company, by Vision Distribution, co-produced by Filippo Sugar and Elisabetta Biganzoli for Sugar Play, in collaboration with Sky and Prime Video with the support of the Sicilian Region , Sports and Entertainment Tourism Department, Sicily Film Commission. The film will be released in theaters as a special event February 20-22, 2023 with Vision Distribution.