Helena Bonham Carter was Princess Margaret, Countess of Snowdon and sister of Queen Elizabeth, in two seasons of The Crown. However, now that the Netflix series is approaching the present, the actress thinks she shouldn't continue. Recently, the award-winning star was asked to comment on Prince Harry's book, the autobiography entitled Spare – The minorbut she refused to speak her mind to The Guardian.
The Crown, Helena Bonham Carter did not want to have her say on the book Spare – The minor
These are the only words of the actress about the autobiography of Prince Harry: "I really don't want to intervene in all of this. It's complicated and would be taken out of context. And I think it's gotten enough attention.". About the Netflix series The CrownInstead, Carter stated: "I should be careful here too, but I don't think they should go on, really. I'm in it and loved my episodes, but now it's very different. When The Crown started it was a historical drama, and now it's coming to be about the present. But it depends on them"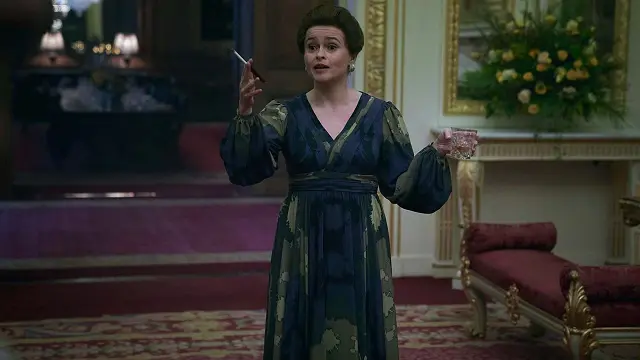 Helena Bonham Carter thinks The Crown shouldn't tell about the present
The sixth season of the famous The Crown will chronicle the death of Princess Diana and is reportedly expected to be the last season to be produced. Series creator Peter Morgan has indeed stated that "can't write something", at least until enough time has passed that one can gain an adequate perspective on the events that have transpired. The producer Suzanne Mackie has instead argued in this regard: "Peter said, very articulately, that he can't write anything unless there's been time to get a proper perspective. And I think he always thought that ten years is the minimum period to put something in a certain historical context, to allow him to really understand it. I don't think he'll change his mind about that."
It therefore seems that Helena Bonham Carter, despite being very grateful for the opportunity to take part in two seasons of the famous Netflix series The Crownyou think it is no longer the case to continue with the narration. Furthermore, although there are many plays, the creator of the series himself is of the opinion that in order to best tell certain historical facts, he must spend some time contextualizing them without problems.
The Crown – Prince Harry reveals that he has watched the series and verified the facts told