Terminal List 2 will be there
Yes it will Terminal List 2. The first season of the thriller series starring Chris Pratt premiered on Friday, July 1. Will there be a second chapter? News emerges Wednesday, February 1 that Amazon has renewed the TV series with Chris Pratt for a season 2, and is also working on a prequel series centered on the character played by Taylor Kitsch in Terminal List.
Prime Video is solidifying its action series niche. After Tom Clancy's Jack Ryan e Reacher, Terminal List consolidates the presence of Amazon original series in the spy thriller genre. With this in mind, a second season of Terminal List it seems almost obvious.
"Jack Carr has written five extraordinary novels", Chris Pratt said in an interview with Digital Spyadding that Carr "he is quite a prolific author, and (all of his novels) have ended up at the top of the New York Times Best Seller list. I think it would be great to continue with the television series".
When Terminal List 2 comes out
read on after the commercial
As for the exit, it is not yet clear when we could see it. Filming for the first season kicked off in March last year. The series debuted about sixteen months later. If these timings were to be maintained also for the production of season 2, the TV series may not return before the beginning of 2024. This is only a hypothesis – we await the official announcement of Prime Video in this regard.
Plot of Terminal List 2, previews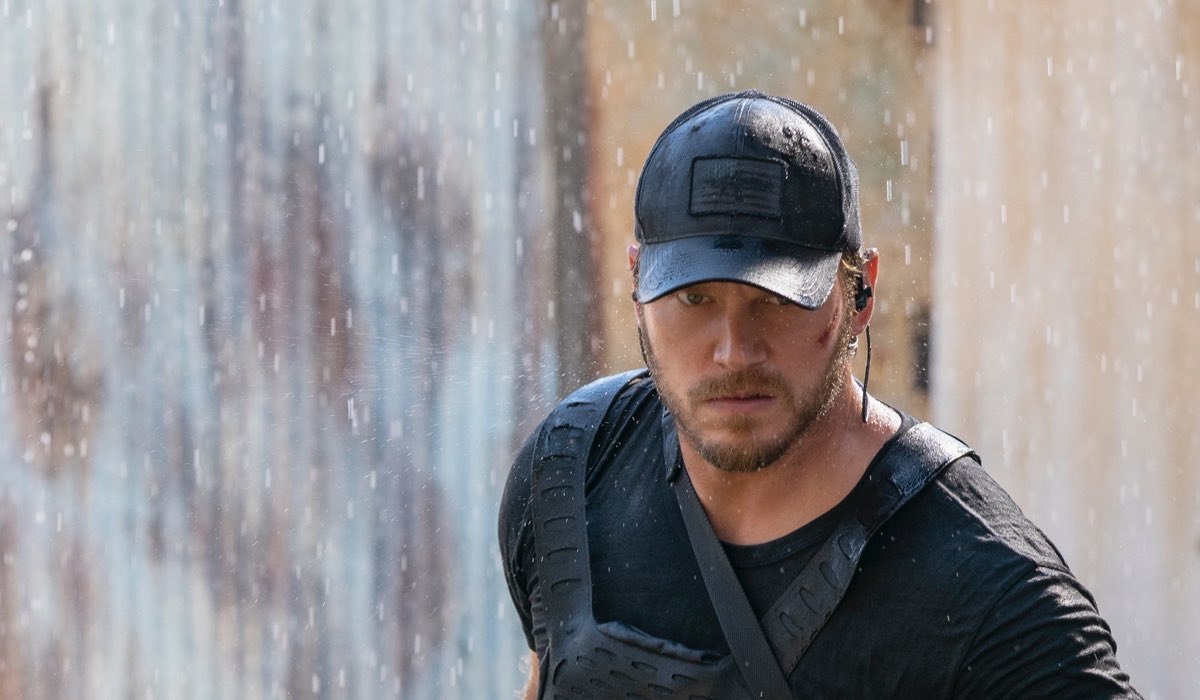 Based on the best-selling novel by Jack Carr, the series follows Captain James Reece (Chris Pratt) after his platoon of Navy Seals is ambushed during a high-stakes covert operation in Syria. Reece returns home to his family in San Diego, USA, with confused memories of the event and doubts about his responsibilities. However, as new evidence emerges, Reece discovers dark forces are working against him, endangering not only his own life but also the lives of those he loves.
The James Reece Saga consists of four other titled novels True Believer, Savage Son, The Devil's Hand e In the Blood. If approved, the second season could draw from the second chapter, and so on.
How Terminal List ends, where we are
read on after the commercial
The first season ends with the suicide of Secretary Lorraine Hartley, who takes a gun and aims it at her temple before pulling the trigger. Hartley, in fact, was aware of the problems with RD-4895but – in order not to end up in the eye of the storm – he preferred that Reece's men die during the mission, so as not to have to face the consequences of his actions.
Three weeks later, there is an air of renewal in the Pentagon, now that Sophie's reconstruction of the events has become public knowledge. Reece, meanwhile, narrowly escaped and found himself in Peru, where he finally found her Ben Edwards – while Katie and the rest of the world continue to be on his heels. Ben swears he had nothing to do with the deaths of James' family, but Ben is unmoved and decides to close that chapter once and for all, so he shoots him in cold blood.
Terminal List 2 cast, actors and characters
Oltre a Chris Pratt, il cast della serie include anche, tra gli altri, Constance Wu, Taylor Kitsch, Jeanne Tripplehorn, Riley Keough, Arlo Mertz, Jai Courtney, JD Pardo, Patrick Schwarzenegger, LaMonica Garrett, Stephen Bishop, Sean Gunn, Tyner Rushing, Jared Shaw, Christina Vidal, Nick Chinlund, Matthew Rauch, Warren Kole e Alexis Louder.
Terminal List 2 trailer, does it already exist?
read on after the commercial
With filming yet to begin, production on season 2 is not currently underway. For this reason, a trailer for the new episodes is not yet available. In the meantime, here's the one from the first season:
(embed)https://www.youtube.com/watch?v=nllAow0wKZE(/embed)
Terminal List 2 episodes, how many are there
If the same episode order as season one is reconfirmed, we expect eight more for season two as well. The executive producers of the series are Chris Pratt and Jon Schumacher for Indivisible Productions, Antoine Fuqua for Fuqua Films (The Equalizer, Training Day), and writer/showrunner David DiGilio. Writer Jack Carr is also executive producer with screenwriter Daniel Shattuck. Terminal List is an Amazon Studios and Civic Center Media co-production in association with MRC Television.
Terminal List 2 in streaming, where to see the TV series
In streaming, the second season – together with the prequel series on the character of Taylor Kitsch – will be made available by Amazon Prime Video in all territories where the service is active.