Here is the poster of Mixed By Erry, the new film by Sydney Sibilia which will be released in Italian theaters on March 2, 2023.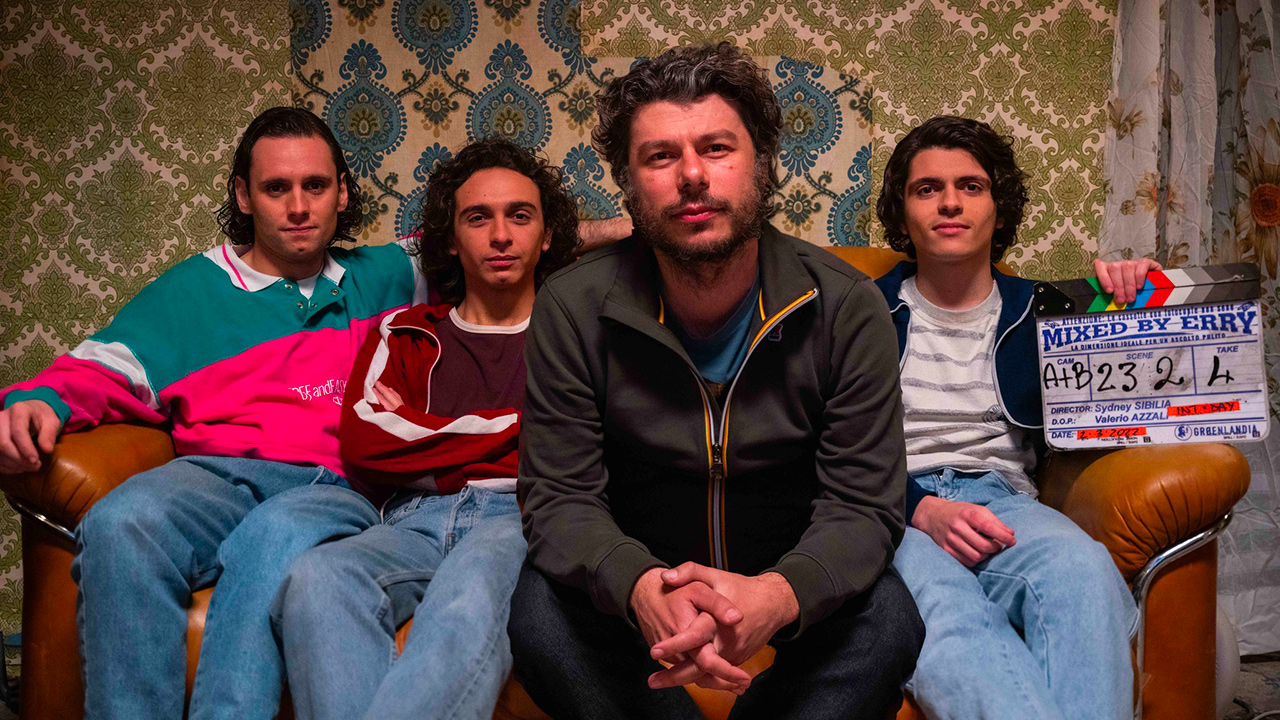 01 Distribution has just released the poster officer of Mixed By Errythe new and highly anticipated film directed by Sydney Sibilia which will arrive on March 2, 2023 in Italian cinemas thanks to 01 Distribution.
Produced by Matteo Rovere and Sibilia, the film is a Greenland production with Rai Cinema, written by Armando Festa and the director himself. In the cast three very young performers Luigi D'Oriano, Giuseppe Arena, Emanuele Palumbo together with Francesco Di Leva, Cristiana Dell'Anna, Adriano Pantaleo, Chiara Celotto, Greta Esposito, Fabrizio Gifuni.
About Mixed by Erry the director said: "It is an exciting story, incredible but true, full of music and ambition, and above all inspired by true events. I am delighted to finally be able to tell the story of Erry and his brothers, a story that I experienced firsthand as a boy, and that has always made me think about how talent and passion have no nationality and cross all borders. After all, "DJs can also be born in Forcella".
(embed)https://www.youtube.com/watch?v=3a_eFSw4gPw(/embed)
Sydney Sibilia's film synopsis reads: "A story of passion and dreams that from a base in Naples becomes an incredible international adventure. In the magical capital of Campania in the 1980s, where Maradona is a deity, Enrico "Erry" Frattasio transforms the mixtapes he makes for his friends into an empire, thanks to the help of his brothers Peppe and Angelo. A sensational feat that will change their lives, reinvent the concept of piracy in Italy and bring music into everyone's lives."