Ladies Paradise 7: interview with Valentina Tomada (Palma Rizzo)
New entry of the second half of the season de Ladies Paradise 7in this interview with Valentina Takenwe warmly welcome her and her character: Palm Rizzo. What does her past as mother (and acting as father) of Francesco and as a teacher hide? With what perspective does it look to the future?
Find the video with the complete interview with Valentina Tomada (Palma Rizzo) at the beginning of this article.
Palma Rizzo is a big woman "resilience against everything and against everyone"
As mentioned, no Ladies Paradise 7 – as we retrace in this interview – Valentina Tomada plays Palma Rizzo, Francesco's mother. We immediately understand that for this woman the work – i.e. the teaching profession – plays a key role. This aspect of her life is an achievement for heras far as we understand. The actress agrees: "Good! You said well: it's quite an achievement and I like this about the character, which is the fact that she has her own conquered what he wanted, opposing everything and everyone, because – once upon a time – families, especially in rural areas, wanted you to help in the fields, get married, have children, possibly many, so they helped in the fields."
Palma does not bend to the will of the club, a bit like – in another context – Clara Boscolo did. The Rizzo "he escapes this fate. She doesn't want it. She goes on her way. He manages to become a teacher. He even becomes Headmaster. So its autonomy is beautiful, its resilience against everything and against everyone"continues Valentina Tomada. She does not hide her opinion on the character she plays: "I love it".
Palma does not pose the problem of not having a husband and of being the mother of a child born out of wedlock
read on after the commercial
Palma has a very close relationship with her son Francis, which she raised on her own. In fact, she acted as both mother and father to him. We can't help but wonder whether Palma misses a partner or not. Who better than Valentina Tomada who plays her to answer this curiosity of ours? "If he feels it, he doesn't show it, in the sense that she is so badass that she goes straight. She goes on"explains the actress.
Entering the folds of history de Ladies Paradise 7in this interview, Valentina Tomada argues better: "It is obvious that he has a crazy attachment to this son. Having done taste buds about what his past is – somehow – and having had this child out of wedlock – which was a tragedy at the time, basically – all his energies and all his love, everything she has to give, she gives to this son and tries to give him a future. You had to move back to Milan, especially because you he wants his son to have a future, to create a future for himself."
It is not just the choice he has made. Palma goes beyond the social scheme, straight as a spindle. She thinks of Francesco's Good. Point. "I think it is very important that, having had the child alone and raised alone, she does not ask the problem (relating to the fact that) there is no husband. He never questioned it and never even thought for one moment that he didn't have this child. She carried on like this character always does!" Che say? Hat!
Inspired by Ladies Paradise 7in this interview Valentina Tomada exclaims: "Who knows how many Palma Rizzos there once were!" He then adds that "have this image of this woman – in my opinion – it can be a bit of an inspiration for everyone, even today.We couldn't agree more.
The complex relationship between Palma and Francesco does not exclude the fact that she is his first supporter
read on after the commercial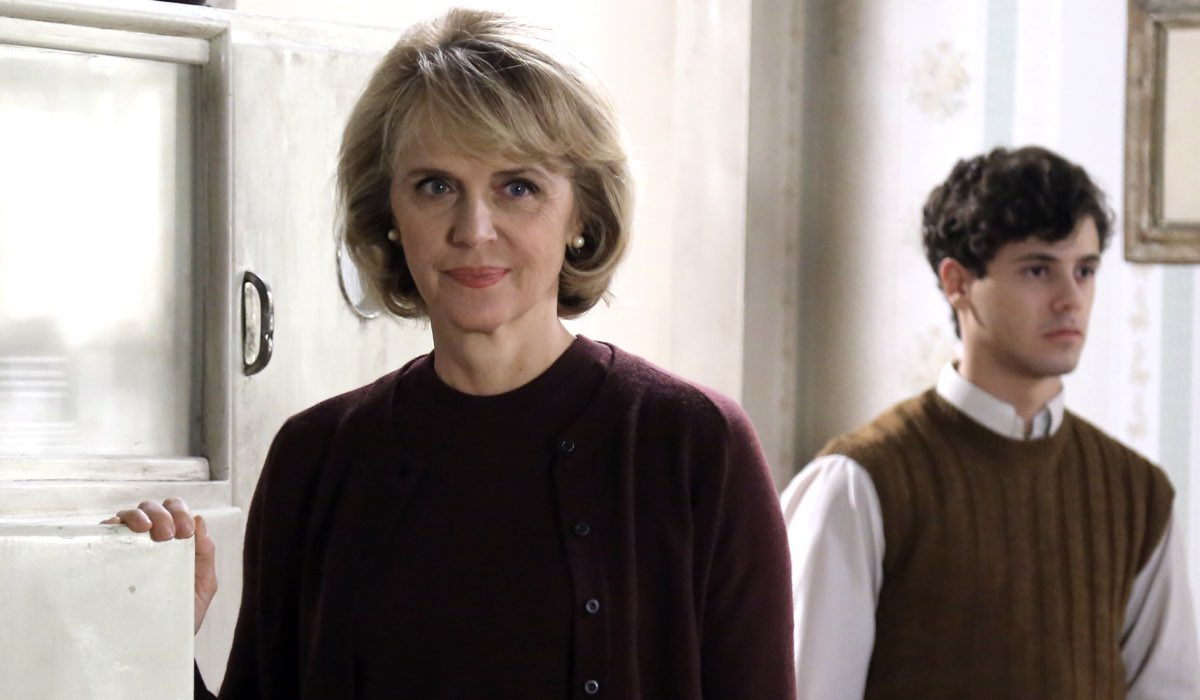 For his future Francesco has a dream in the drawer. As a mother, does Palma understand the nature of this dream of hers before the others? Thinking about the developments ne Ladies Paradise 7, Valentina Tomada sincerely admits that the superpower of mothers in this case did not hit. "No, I don't think so, honestly; because Francesco is quite reticent to tell things about him ", explains. It is no coincidence because "there are precedents". Exists "a reason why he behaves in this way and why he – in some way – refuses this propensity at the beginning."
So, "the mother finds out later what happened, 'the why' of everything. She is definitely the first child supporter of hers. She is just – my goodness – a lioness." Here comes the parallelism with real lifewhich grips our hearts. "In this – look – I swear, I see myself a lot, because I have a daughter!" and, as the mother of an only child, he pours all his love and care on her.
Palma and Agnese, two women who admire each other: similar and different at the same time
Palma has great admiration for Agnese Amato. binds them"definitely one same cultural identityi.e. they come from the same country and somehow there is a collective memory in the places." Not only that, from the episodes of Ladies Paradise 7 – as Valentina Tomada retraces this interview – it emerges that "both of them worked, they struggled."
read on after the commercial
It's quite a common element. Palma says: "I know what she did and she knows what I did and that's why we understand each other." Consequently, "regardless of everything – because then there are some things that happened between families – the two of them are still unitedthat is, they know they are clean"explains the actress who plays Rizzo.
At the same time there is one difference. Perhaps, Valentina Tomada hypothesizes, "Agnese's life was – however – less complicated than Palma's, because at the time they were alone with a childhaving to work and go forward, that is to count only on yourself, is not really easy". Then he adds that, in reality, it's complex "today as in 1964"although progress has been made.
Ladies Heaven means going to work "with joy"the experience on the set of Valentina Tomada
Heaven for Valentina Tomada it is an opportunity to find some colleagues like Peter Genuardi (aka Armando Ferraris), but that's not all. "From a professional point of view it certainly adds a soap girata bene" to the arrows of the actress's bow. By "good" he means that it is a good product "in all respects. Any TV production is an orchestra. So, if everyone plays his instrument well, it shows."
Mostly, Ladies Paradise it really is a big family, made up of "beautiful people". It is thanks to this unique orchestra that working, tough as it is, becomes truly enriching. "I always go to Heaven with joy"conclude Valentina Tomada and this phrase would make Vittorio Conti proud. We are sure of it.
Watch the complete interview with Valentina Tomada (Palma Rizzo) at the beginning of this article.
"Ladies Paradise" is a series co-produced by Rai Fiction and Aurora TV. The Daily 5 season is broadcast on Rai 1 starting from Monday 12 September 2022 in first vision.