The 2023/2024 CBS season promises to be quite full of news and names already well known to lovers of cinema and TV series. In fact, the network has already filmed the first episode of Matlock, i.e. the remake of the famous 80s legal drama, and even chose Oscar winner Kathy Bates as the protagonist. CBS has also started production of Watson, a drama in which Moriarty's murder of Sherlock Holmes is at the center of everything. Finally, we will also have the opportunity to see The Pactthe book adaptation The Pact: Three Young Men Make a Promise and Fulfill a Dream. In short, it will be a rather full and eventful season. But let's go step by step.
CBS, the remake of Matlock with Kathy Bates is coming
Matlockremake of the 80s legal drama, will be written by the creator of the famous Jane the Virgin Jennie Snyder Urman, together with Joanna Klein, Eric Christian Olsen (NCIS: Los Angeles) e John Will, e also sees Kathy Bates as an executive producer on the series. The Oscar-winning actress is ready to play Madeline Matlock, the brilliant septuagenarian who starts working in a law firm where she will begin to use her cunning to try to understand the internal dynamics and to expose the corruption of the new workplace .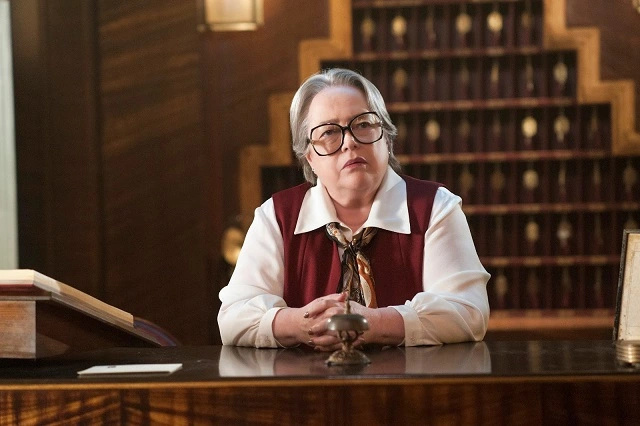 Thanks to CBS we will also be able to see Watson, on the assassination of Sherlock Holmes
Watsonwritten by Sweeney and produced by him and Aaron Kaplan and Brian Morewitz, is set after the murder of the famous Sherlock Holmes at the hands of his enemy Moriarty. In the series, Dr. Watson ends up stumbling upon a secret that puts him in danger soon after returning to his medical career. He is in fact the director of a clinic whose objective is the study and treatment of rare genetic diseases.
Among the other projects of the broadcaster CBS we also find The Pact, a series whose plot revolves around the lives of three friends of Newmark who made a pact during their childhood that led them, in the future, to become doctors. The three meet again in their hometown with the aim of opening a clinic that serves the community. We also know that the production team of The Pact also includes the book's co-authors Dr. Sampson Davis, Dr. George Jenkins and Dr. Rameck Hunt.
CBS – Eliza Dushku awarded $9.5 million settlement after harassment allegation