The investigation by the Order of Psychologists ended with Gegia's radiation for his behavior on Big Brother Vip 7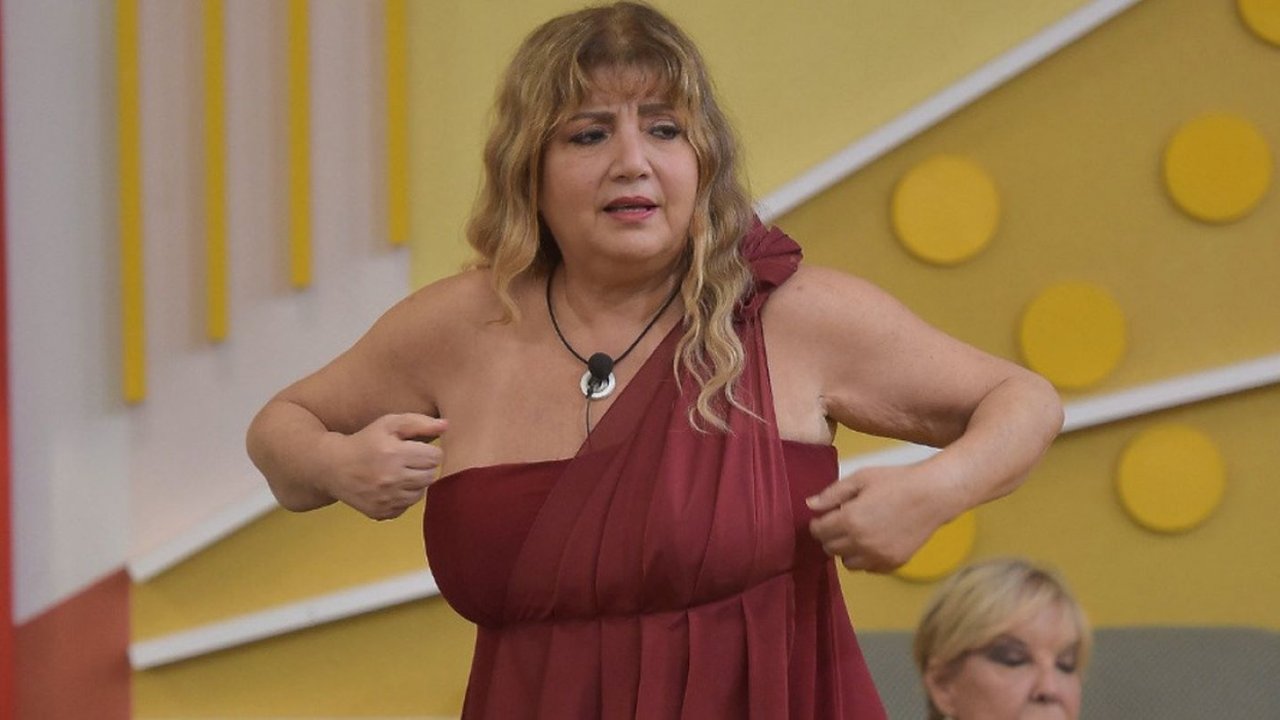 Big Brother Vip 7 it cost to too much enrollment in the Register of psychologists of Lazio. The comedy was disbarred from the order for the expressions used against Marco Bellavia during the Canale 5 reality show. The news was spread by Veronica Satti, daughter of Bobby Solo
The notification to the register of psychologists against Gegia had been made by numerous viewers of the program, scandalized by the words used against Marco Bellavia by a person with that particular qualification. Rewinding the tape, in the first weeks of Big Brother Vip, Marco Bellavia was subjected to ferocious attacks by the other competitors, which forced the conductor to retire.
Big Brother Vip 7, the sponsors dissociate themselves from the program after the Marco Bellavia case
Gegia, specifically, a psychology graduate, diagnosed Marco as "Manic depressed", adding "Were we supposed to listen to the bullshit he was saying?". His words had outraged Alfonso Signorini and the audience in the studio and from home, as seen in the clip uploaded to Mediaset Infinity. Hence the opening of the investigation by the Order of Psychologists of Lazio, in whose ranks Gegia was enrolled.
Big Brother Vip 7: "Why isn't Marco Bellavia in the studio? Alfonso Signorini's answer
"If you talk nonsense qualifying yourself as a psychologist, as a psychologist you take the consequences" wrote Veronica Satti in her Instagram stories. Bobby Solo's daughter added: "Justice! Thank you Alessia Pontecorvo for choosing me to team up, to be a team. We have decided, after the serious things that happened at the gfvip against Marco Bellavia, to do something concrete. Within a few hours of the harassment that was seen against Bellavia. We dwelled on the behavior of Gegia (Francesca Antonaci), registered in the Lazio order of psychologists".
"The behaviors to be condemned were different and all serious: he addressed him as crazy and sick and continued to torment him anyway, but the thing that left us speechless and angry was a diagnosis made on live TV – remembers Veronica – Francesca Antonaci is the antithesis of those who study psychology: the psychologist is required to comply with the rules of the European Regulation (even if not practical) one of these rules concerns the privacy of the diagnosis and sensitive data".
Then the confirmation of the radiation of Gegia: "To date, after the open investigation thanks not only to ours (mine and Alessia Pontecorvo's, exposed) but also thanks to all your requests for justice, justice has been done: Francesca Antonaci aka Gegia has been disbarred from the register of the Order of Psychologists of Lazio".
Big Brother Vip 7: Gegia against Antonella Fiordelisi: "That bitch * sent me to televoting" (VIDEO)
"We have long been committed to validating mental health and I thank all the psychologists who disseminate information on social networks to break down the stigma – concludes Veronica Satta – We want to normalize to give people the chance to never feel wrong if they are suffering. We invite you to ask for help from professional figures, and we try to secure this space on which we focus a spotlight: mental health. As the great revolutionary psychologist Marsha Linehan says: Every life is worth living. We did it and we won!".