Sometimes it happens that we get stuck inside a narrative that we particularly love. After all, it's easy to get ensnared by TV series: what they tell, and how they tell it, is enough to strike even the coldest of fans. Yet there is always a downside around the corner that we are forced to deal with. In fact, it happens that even the best products, those so beautiful as to become cult, we take a little too much pleasure in complicating life for us spectators. Between intrigues that are impossible to decipher and subplots that are difficult to follow, the risk that the actual enjoyment of the series is sacrificed in favor of complexity is all too close. Products such as Dark, Legion o Westworld they are wonderful and fascinating, yet all share the same particularity. So let's see 7 TV series that have complicated their lives with a plot that is too complex.
1) Dark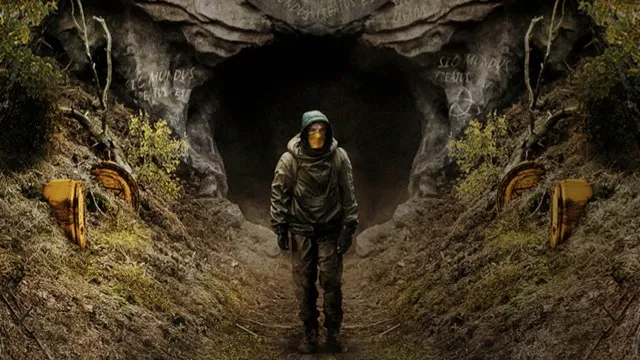 Let's start with a great recent classic, with a very specific awareness: Darke 1899 following, are among the best German TV series out there. Particularly Dark, created by Baran bo Odar and first aired on Netflix in 2017, took very little time to leave an indelible mark on the media landscape as one of the most fascinating, interesting and subversive series of recent years. With a small price to pay. It is no coincidence, in fact, that an explanation on paper is needed in order to understand the family tree that underlies the narration of Dark. The series, taking into account the very high quality that characterizes it, is complicated. It is a product that requires patience, attention and also the willingness to take notes while watching. All characteristics that distinguish it and which make the series fascinating and of a high level but which at the same time make it a challenge (just think, specifically, of the correlations between the various characters or the continuous temporal leaps between past, present and future). Perhaps, if he had simplified some steps, as the seasons went by Dark would have been even more appreciated in its essence. And then we ask ourselves: Is it fair that a product ends up penalizing itself? Dark remains a must for lovers of the genre, but we have to admit it: its wonderful oblivion is to be taken with a grain of salt.
2) 1899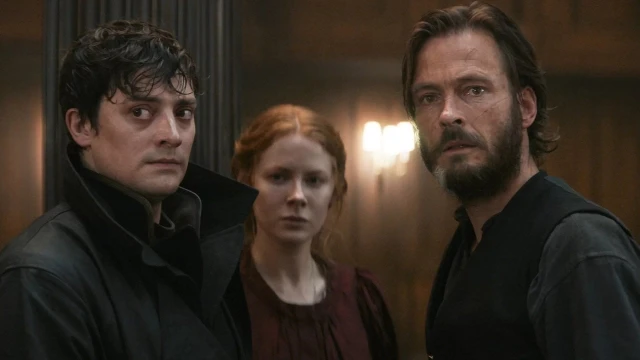 Same family, same creator, same underlying message. And, unfortunately, the same flaw at the base. 1899younger sister of Dark released in 2022, it has sparked endless controversy mostly related to its sudden cancellation by Netflix after only one season. Cancellation that amazed and saddened thousands of fans, and not surprisingly: 1899exactly as Dark, is certainly a peculiar series but wonderfully written and performed. From the dark atmospheres to the deep writing behind the characters, ending with a plot open to infinite interpretations, it is not difficult to recognize Odar's hand. Hand that he knows how to do on television. Yet we are faced with the same problem: a plot perhaps, dare we say perhaps, exaggeratedly complex. Although regarding 1899 perhaps it is not the case to speak of complexity but of too much introspection. Too much openness, too many possible interpretations; so many that ends up losing the general sense of the product. And now we can't even hope for a second season.
3) Legion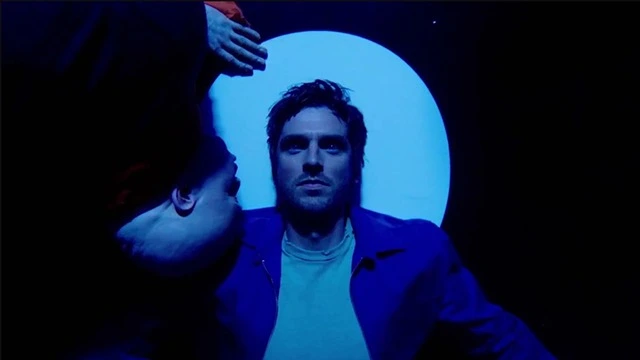 Legion it's one of the few tv series that really is managed to rewrite the superhero genre giving us an innovative and engaging story. Inspired by the Marvel comic character of the same name (played by a fantastic Dan Stevens, who finally is no longer just "the one from Downton Abbey") the series follows the story of David Heller, a man apparently suffering from mental disorders but who in reality hides a supernatural power that could endanger his own life. In Legion we can find everything: there's love, there's science fiction, there's adventure (and it should be stressed that it's a product capable of thrilling even those who aren't really fans of the genre). Unfortunately Legion it also has something else: a plot that, as the seasons went on, became more and more complex. Maybe too much. Same problem as Darkwith the significant difference that they are two profoundly different series. But we know: if the base is there, the effort can be tolerated.
4) Lost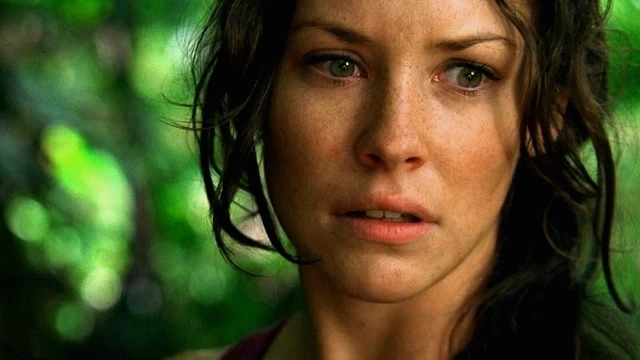 We know it well: Lost it is a cult, without ifs and buts. Not only must we underline the extraordinary influence that this series has given to those that came after her, but it is mandatory to pay homage to a product that has made the history of television. Precisely for this reason we feel entitled to be able to underline how Lost, every now and then, has also made some missteps. The series specifically stumbled over a more common mistake than you think, especially with respect to highly regarded products: the extreme length. To lengthen the stock, as the seasons went by, the writers took care to insert various plots and subplots which they then had difficulty closing. It's been years since the end of the series, yet the legacy is still felt: from obvious plot holes to questions that remain unresolved, the question marks around the series are not wasted. Faced with an exaggerated number of episodes, we therefore feel like saying that sometimes too much hurts. The plot behind Lost is extraordinary, and remains a series that has maintained a very high standard for all seasons. We don't even want to talk about the finale, a sui generis masterpiece misunderstood by most, but about everything around us. Too much irons in the fire.
5) Reverse (which is not the new Dark)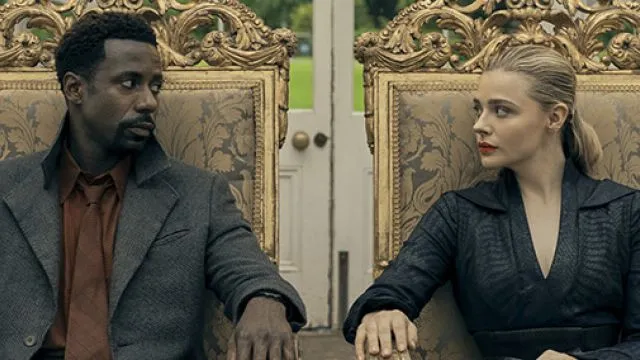 reverse is one of the newborn series on this list, released in 2022 on the Amazon Prime Video platform and based on the novel of the same name by William Gibson. Again we were amazed, why not only did we find ourselves faced with a product that did not turn out to be what we expected, but with a series that was not at all simple even in its most basic components. reversea bit like Dark, explore the universe of realities different from ours, in a kaleidoscope of events that unfold before us without the possibility of breathing. The absolute protagonist is Flynn Fisher (played by Chloë Grace Moretz), who decides to work as a beta tester for a video game created by the company where her older brother works. It is no coincidence that it seems easier, as we have already told you, to look reverse on the contrary: virtual and present reality cross each other continuously, giving life to a fast and engaging narrative that ends up confusing the viewer. The high potential of the series therefore does not seem to have been exploited to the fullest, but there is no need to despair: reverse It's a great series, even if a little too complicated. We hope for a second season that continues what has not yet been explored.
6) Westworld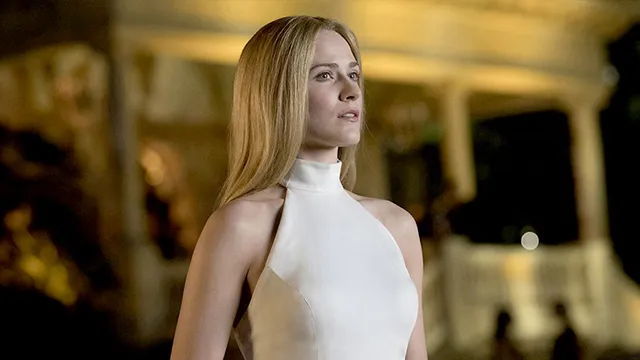 By now we should have understood that the dystopian and sci-fi genre often goes hand in hand with no small complexity. Westworld, which aired for four seasons from 2016 to 2022, is a prime example of this: based on the 1973 film of the same name, the series takes place in the fifties of the twenty-first century in an imaginary Wild-West theme park. TO Westworld everything is allowed: populated by androids, it is a place of freedom and exaltation of sin, where wealthy guests can give vent to any action without fear of retaliation. Unfortunately, the series is also an example of what happens when you hit the ground running and are then unable to keep up. If the first season was characterized by a strong philosophical component and no small amount of introspection (where even the theme of the "unsaid" reinforced the mystery and high quality of the series), with the continuation of the events that poem partially disappeared to disperse, replaced by an exaggeration of complexity that is difficult to follow. From philosophical to scientific, Westworld however, she did not get completely lost on the road, finding herself fully and brilliantly during a fourth season which, however, in the meantime had lost too much public. Still a little sorry.
7) Mr. Robot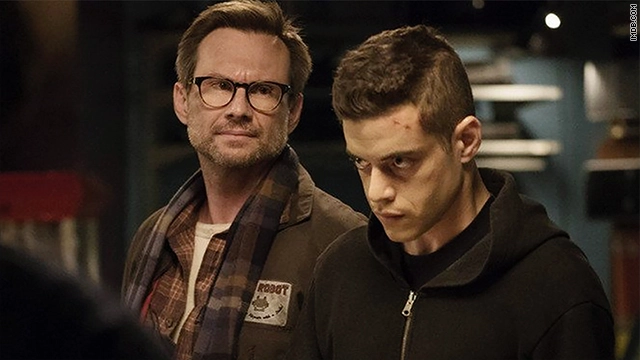 It's amazing how many people quote "only" Bohemian Rhapsody when it comes to showcasing Rami Malek's amazing talent, having Mr. Robot in plain sight. We close this difficult list with a series that has been talked about too little for what its level is, because Mr. Robot is at the level of a cult but is told almost like a niche series. Mr. Robot it is a masterpiece that encloses seemingly unrelated components within it that converge together to create a complex but beautiful story: the power of technology, the social drama of a misfit, the strength to believe in one's own ideas, psychoanalysis. We're not here to criticize the series, because there's no reason to and we'd be complete fools to do so; we can certainly say that, in the long run, Mr Robot it can get tiring. With the release of the second season, in the face of a huge appreciation received from the first, the series has lost the favor of a large part of the loyal public (perhaps too "mainstream" for a series of this kind). Loss derived not so much from a qualitative problem as related to the plot, which was deemed excessively difficult to follow.
In the vein of Dark, Mr. Robot a niche space has been created in the panorama of TV series; respectable space, which hosts some of the best TV series of the 2000s. Enjoyable space, however, with a basic premise: you have to be careful. Not just to the plot or what unfolds during the narrative, but to the very essence of what you are looking at. Otherwise you risk missing out on something extraordinary.