If William Shakespeare's Hamlet hovered between Being and Not Being, Netflix is ​​constantly poised between quantity and quality. It happens too often that TV series loved by the public are brutally cancelled, sometimes even with a very open ending and positive reviews (yes, the wound of 1899 is still bleeding, and we bear more grudges than Shakira for her Pique). You traded a Sense8 for a Warrior Nun. Ultimately, though, too Warrior Nun was canceled by Netflix after the second season. Do we regret it? Not really.
Warrior Nun is an American fantasy TV series created by Simon Barry and inspired by the comic book "Warrior Nun Areala" by Ben Dunn.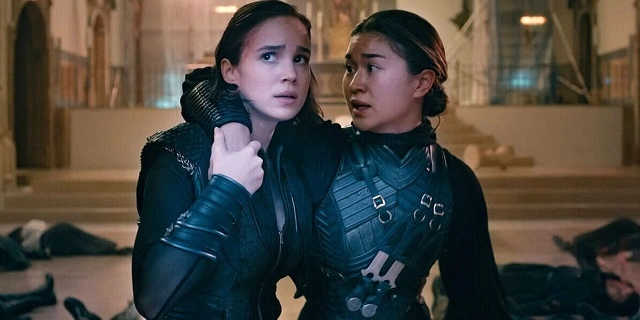 The first season aired in 2020, while the second season landed on our screens last November. A month later it was announced cancellation Of Warrior Nun.
The protagonist of Warrior Nun is Ava (Alba Baptista, the first Portuguese actress to have obtained a leading role in a Netflix TV series), an orphaned and quadriplegic girl who dies under suspicious circumstances in the Catholic orphanage where she lived. Dark forces, grotesque demons and warrior nuns with armor and swords burst into the morgue. Among them was a very special nun, the bearer of the so-called Sacred Halowhich is extracted from her dying body and implanted into Ava's body (in an attempt to protect the Halo from demons trying to steal it).
In short, Ava comes back to life regains motor skills and as a plus she also receives a couple of superpowers to go through walls and devote herself to her new life, looking for friends and those experiences that she had not been able to do before due to her condition. She almost looks like a modern version of Buffy the Vampire Slayer, but compare Warrior Nun to Buffy it means to become heretics of seriality. Let's be serious.i
In short, the premises could also be interesting: nuns in version Xena with vows of chastity that's something we didn't know we needed. Of course, we didn't expect to see the new one Game of Thrones with halos and nuns and the sword in the stone, but not even that. We wanted trash and I have to say we got quite a bit, maybe too much.
Warrior Nun is a losing battle because she stopped at the flatness of boredom, she didn't even try to do better and go further.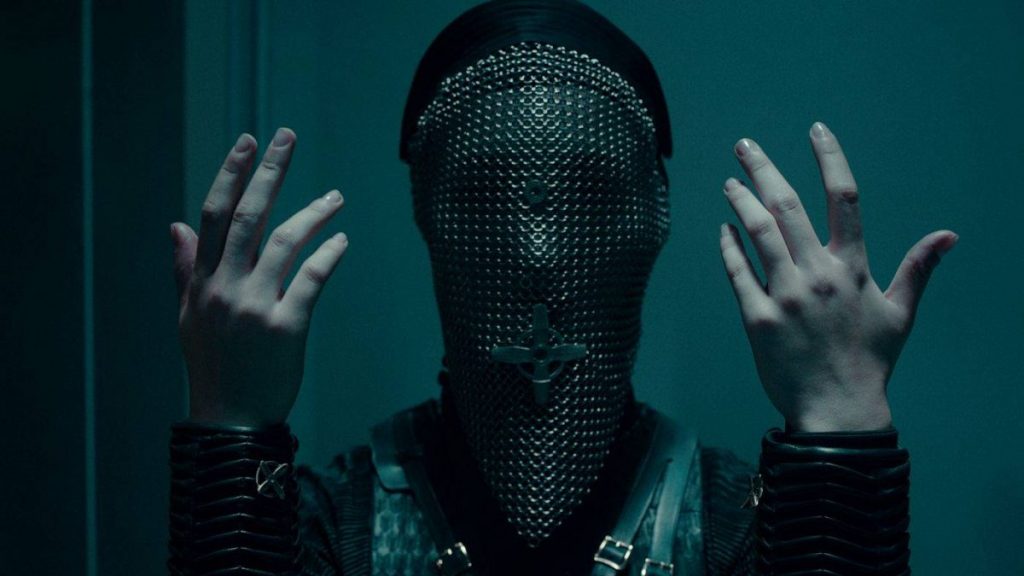 The story lacks its own intriguing depth, and the special effects are awful from the pilot already. Yet there are many fans who have remained strongly disappointed from the non-renewal of the TV series by Netflix.
Also Ava, the protagonist, inspires neither sympathy nor empathy. a 19-year-old orphan, paralyzed and dead who comes back to life and can finally make up for lost time should give us goosebumps, not frayed nerves. Although, I have to say this aspect of the plot is one of the most interesting Of Warrior Nun.
Some scenes in the series make us think about how lucky we are in our own small way, sometimes we think that happiness is in great successes, expensive objects, etc. Seeing Ava walk barefoot on the sand, feeling the fresh waves of the sea and the tipsy chaos of a disco, makes us understand that happiness is in the little things. We have to acknowledge this to the Simon Barry TV series.
For the rest it seems that in Warrior Nun there has never been the will to do better. In the compromise between quality and quantity Netflix has opted for the second option. Better to offer another product that can be added to the catalog, it doesn't matter if the dialogues are sparse, the special effects amateurish, the acting flat and the plot inconclusive even in this case. Obviously the cancellation is not surprising at all (I'm more surprised that the series has actually reached its second season, despite the outcry of fans clamoring for a third season).
Netflix fights every year to stuff theirs product catalog, maybe we should remind the streaming platform that we don't need so much crappy stuff and few (incomplete) quality products. Also because we already waste half of our evenings indecisive about what to watch, ending up not watching anything or falling asleep in front of the television (as effectively summarized by ZeroCalcare in Tear Along the Edges). Warrior Nun on paper it had so much potential, but the events are too predictable and have the flavor of something already seen (something I never thought I'd say about a clan of nuns in ninja sauce).
Netflix now has a well-established reputation for incomplete TV series, which leads us once again to wonder why they persist in producing an exaggerated amount of TV series, aware that more than half of these will be canceled, leaving the plot incomplete. Warrior Nun, after all, it's just another piece of a sad mosaic, a battle lost from the start that not even a sect of warrior nuns armed with a holy halo could avoid.