The director of the new horror has explained why, although the film is Rated R, it does not explicitly show scenes of extreme violence.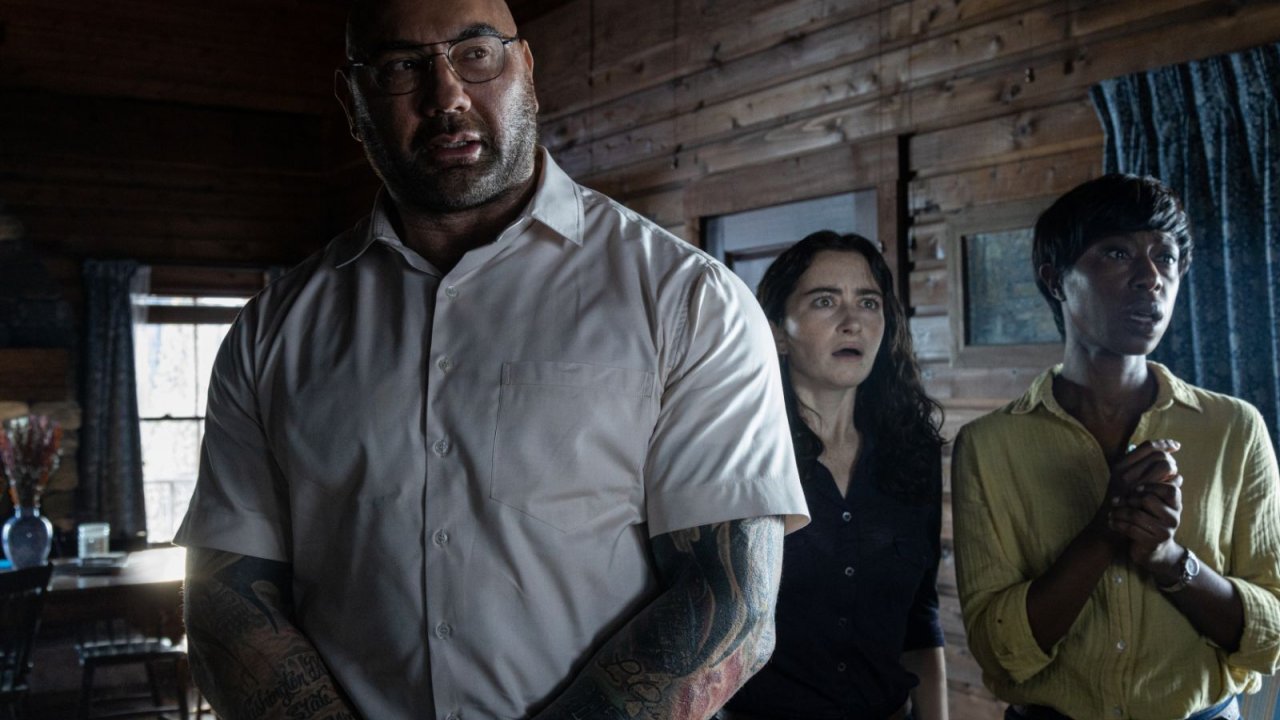 M. Night Shyamalanone of the most talked about and influential directors of all time, has returned to the limelight with Knocking at the door, out tomorrow in Italian cinemas. A horror inspired by Paul Tremblay's award-winning 2018 novel, The Cabin at the End of the World which plays with themes such as fear of the unknown, pseudo-religious obsessions, the degradation of the planet and the sense of an impending apocalypse, terrorizing the audience in the hall as per the director's tradition.
Although the film obtained a Rated R rating, therefore forbidden to minors, the director avoided showing scenes of extreme violence. The reason? He explained it to the microphones of Digital Spy: "Because I mix many genres in my films, I have to find ways to balance them so the flavors don't cancel each other out. I want to involve everyone from 14-year-olds who would like more gore to older women who are against explicit violence To me the really funny answer is that by using their imagination the film becomes more violent.".
There's a Knock on the Door: Everything you need to know about Shyamalan's new film with Dave Bautista
The director then added: "When I pan around or try to show you something, your mind does the rest. They realize that their mind is working and creating this awful picture and so they get the satisfaction of the adrenaline rush. Older women, on the other hand ", they feel confident that they can reduce the image of violence if they choose to. There's a balancing act to everything, the humour, how much humor to get out of it, the drama, the violence, all of that.".
The presence of an all-star cast led by Jonathan Groff and Dave Bautista is knocking on the door. Groff and Ben Aldridge play the fathers of little Wen (Kristen Cui, here in her screen debut).