Brendan Fraser recalled the unhappy moment of filming The Mummy: Tomb of the Dragon Emperor, studded with suffering and tons of physical wounds.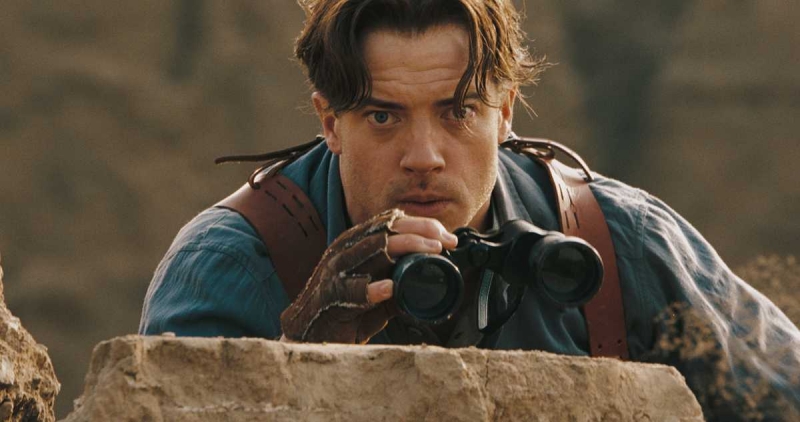 The making of the sequel The Mummy – The Dragon Emperor's tomb put a strain on the body of Brendan Fraser. The actor revealed that he had to overcome pain, wounds and self-loathing to finish filming de The mummy 3.
Speaking to Deadline, the Whale star explained what he did to survive the action scenes of the latest Mummy sequel, getting ready "like a gladiator with muscle patches and ice packs, strapping on this Transformer-like exoskeleton just to get through the scene unscathed." Brendan Fraser was then asked if a motivation for such dedication was self-loathing, to which he admitted: "Absolutely, there was self-loathing. I think on some level I felt I deserved the olps and wanted to be the first to get hit".
Critics Choice Awards 2023: Brendan Fraser is moved by accepting the award for best actor for The Whale
Released in 2008, The Mummy: Tomb of the Dragon Emperor saw former The Mummy villain Imhotep (Arnold Vosloo) replaced with the titular Dragon Emperor (Jet Li). The film was the latest sequel to Universal Pictures' reboot of its classic horror franchise.
While enjoying his Best Actor Oscar nomination for The Whale, Brendan Fraaser says he's open to the possibility of playing trilogy lead Rick O'Connell again, explaining:
_ "I don't think I've been that famous and unpaid at the same time in my professional life, so mark me. If anyone has the right presumption to do it, I'm in!"_