Sea Outside 3: interview with Giovanna Sannino (Carmela)
In season 3 of Sea Out, the kids we met and followed in previous cycles have grown up. Many are faced with a not insignificant choice: how to face the role of adults in the world? It is often the discovery of love that leads them to investigate new aspects of themselves. Could it be like this for Carmela too? What does it hold for her Sea Outside 3? In this interview with Giovanna Sannino (Carmela), we find out more about Edoardo Conte's partner.
Find the video with the complete interview with Giovanna Sannino (Carmela) at the beginning of this article.
Carmela and Edward: "a couple-not a couple" almost meant to be together
Arriva Sea Outside 3: in this interview a Giovanna Sanninolet's find out more about Carmela and its relationship with Edward that everything is not easy. Regardless of Conte's betrayal, already being with him implies a series of considerations. In fact, what moral facets does the fact of be in love of a boy who – in fact – is an inmate in a prison? Going backwards well before Sea Outside 3in this interview Giovanna Sannino, explains that "it looks like a strange couple: a couple-not couple, that of Carmela and Edoardo." If you remember, "We see her in the first scene, where they appear together in season one. They look like these two young boys who are very much in love, and then another person takes over." Giovanna Sannino is referring to Teresaplayed by Ludovica Coscione, who has a clandestine history with Edward Conteinterpreted by Matteo Paolillo.
"It almost seems like that Carmela and Edoardo are somewhat destined to stay together; not so much for the son – who is the fulcrum of their love, the one that keeps them tied – but also because they have lives that travel in parallel together", continues Giovanna Sannino. "Sadness, perhaps, is precisely this because – traveling on the same trajectory – the two characters – as Carmela and Edoardo – they look right destined to end up together because they have no other alternatives", argues the interpreter of the mother of Edward's son. This is where the difference lies with the relationship between Teresa and Edoardo himself, who reconciled different worlds.
read on after the commercial
This consideration is the result of aconcrete experience because Giovanna Sannino found herself in a very precise context. "I worked in Nisida and, once, a real boy from IPM said to me: 'When do I find a decent girl like you?'": from this anecdote that actually happened, we can understand in what sense "this is the sadness" of Edoardo and Carmela. In fact "another love story is not possible, you see two completely distant worlds come together".
Carmela "he must delude himself by force"like when "we accept the lies we build so as not to suffer because the truth would hurt too much"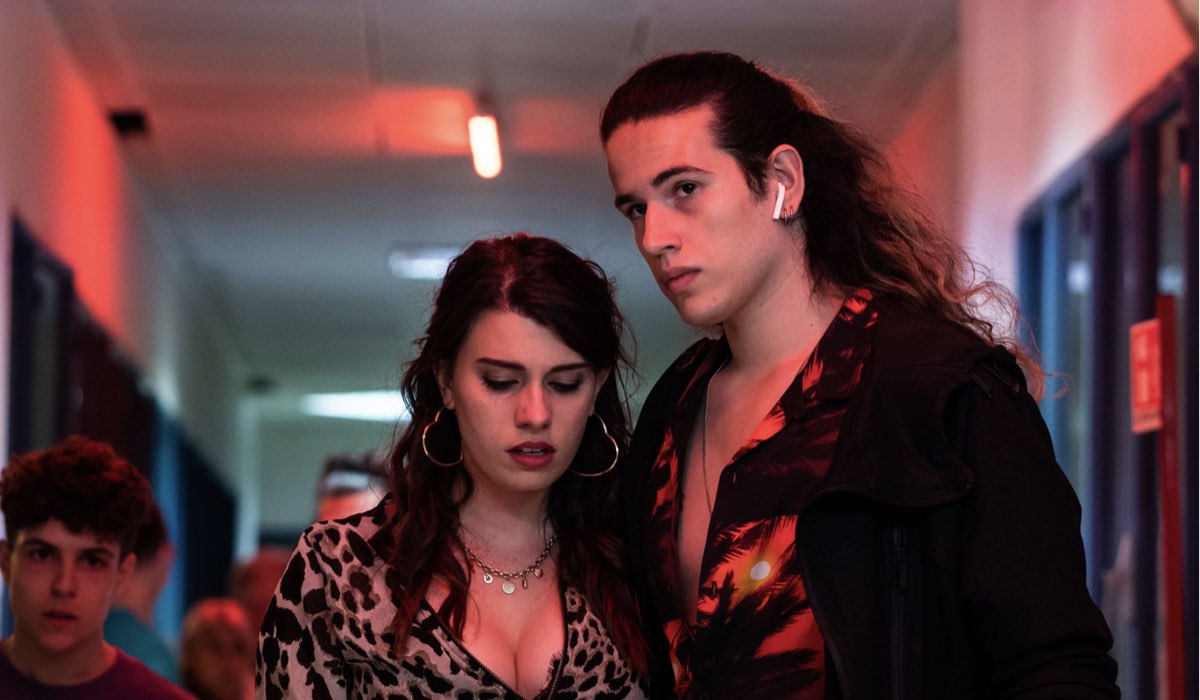 At the beginning of the second episode of the third season Edoardo asks Carmela to marry him. However, he seems a little distracted – by Gaetano, by what is happening around him. How is Carmela even a little deluding herself, is she a little pretending with herself that this dream is coming true? Thinking about the developments in Sea Outside 3in this interview Giovanna Sannino explains that Carmela "she has to delude herself because there is no other choice for her. Edoardo is the man of her life and the father of her child. If she is not deluded she is doomed to a life of suffering. Yes – let's say – there is a road full of obstacles for this love. So he must necessarily think that Edoardo's is an attempt to heal the wounds that have been opened."
Not only, "I believe that Carmela is very alone in this, on the sentimental side, on the emotional side because she has no one to talk to". This loneliness is disarming and leads to a tangible reflection in real life. To be clear, "It's like when we don't tell each other the truth and we accept the lies we construct so as not to suffer because the truth would hurt too much".
The friendship between Rosa and Carmela will be put to the test, but "I think it will never end"
read on after the commercial
Carmelahowever, she is not alone in full because we see her – already in the first episode of the third season – be very close to Rosa. It is an example of female solidarity that cannot be an end in itself. Indeed, rewinding the events of Sea Outside 3 (without spoilers) in this interview Giovanna Sannino comments as follows: "I think that's all, especially in certain contexts, female solidarity is highlighted much more".
For Carmela Rosa Ricci it is not important, more. "Rosa is her family together with Edoardo. She is her whole life. Maybe it's the only friend she has beside her and, more than a friend, she really is a blood bondwhich, however, you went to choose". After all, it's a bit like what they say: friends are the family you choose. That doesn't mean it's all rosy. Indeed, in Sea Outside 3 – as Giovanna Sannino anticipates us in this interview – "we will see a friendship that will be tested a lot. What will never be missing is the strong love that binds Rosa and Carmelawhich despite everything I believe will never end."
Giovanna Sannino's wish a Sea Out for the next seasons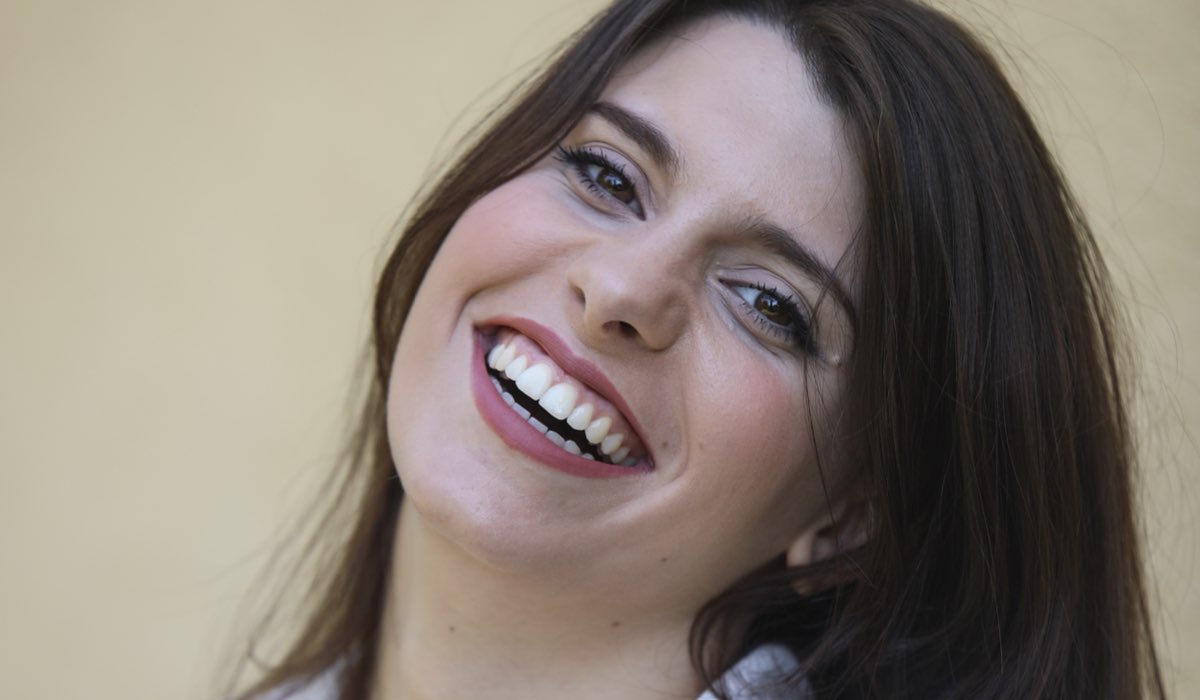 Sea Out it has already been renewed for a fourth season and the fifth and sixth seasons are already in the planning stages. "The image of Mare Fuori – in addition to the sea itself – is that sailing boat. It's a message of hope that brings those guys over, so the true stories of these guys that we're going to tell", explains Giovanna Sannino. The actress hopes "truly that the wind it carries Sea Out is always very powerful to travel at the speed of light and reach all the people who come across this tv series."
Watch the complete interview with Giovanna Sannino (Carmela) at the beginning of this article.
"Sea Out" is a series co-produced by Rai Fiction and Picomedia. Season 3 airs from Wednesday 1 February 2023 on RaiPlay and in prime time on Rai 2 from Wednesday 15 February 2023.