Video interview with Carolina Crescentini, Carmine Recano, Lucrezia Guidone, Ivan Silvestrini and Cristiana Farina, respectively the performers, the director and the creator of the cult phenomenon of Rai2, Mare Fuori, fiction now in its third season.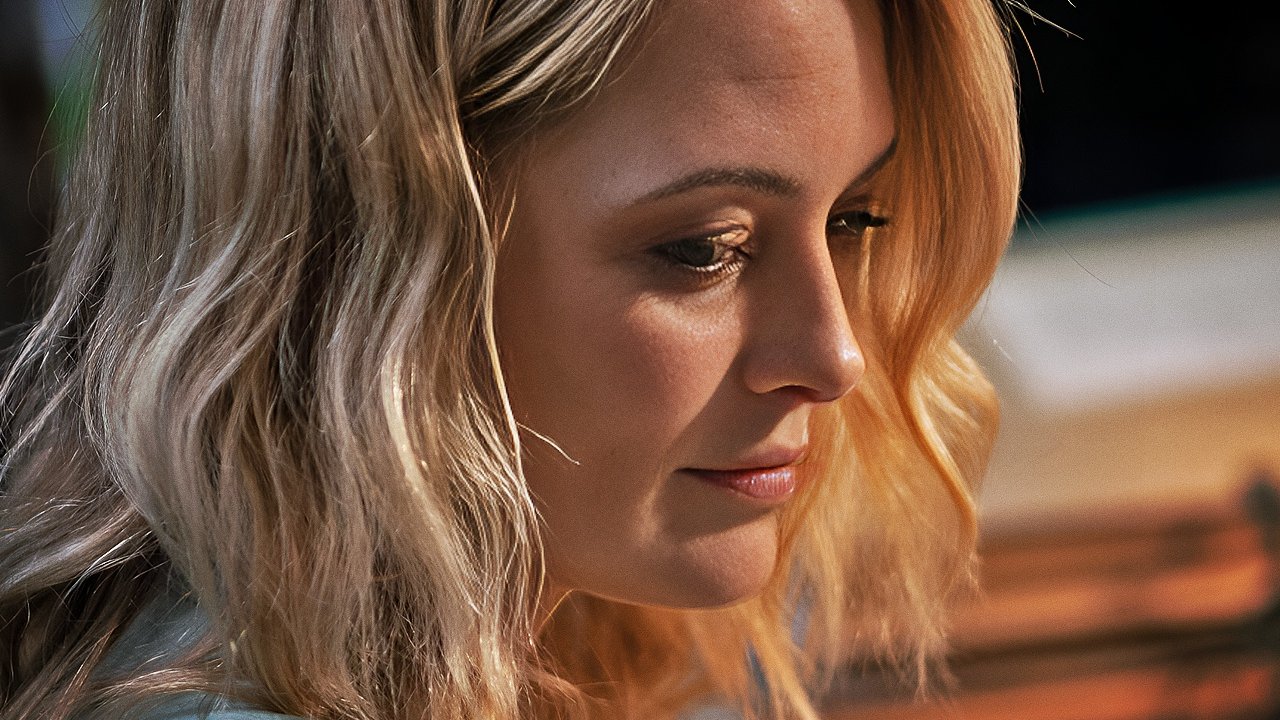 It was 2020 when Sea Out, the prison drama set within the walls of the juvenile detention institute in Naples, conceived by Cristiana Farina and written with Maurizio Careddu, landed on Rai2. Since then she has fascinated not only adults, who are often the target most affected by fiction, but also and above all young people, the young adults whose deeds she recounts.
On the occasion of the presentation of the third season which is about to begin its journey on Raiplay from February 1st come on Rai2 in 6 prime time evenings, starting on the 15th of the same month, we met and interviewed the "adults" behind the success of the series created by RaiFiction and Picomedia: the interpreters of the characters of Paola Vinci, director of the IPM, Caroline Crescentiniby the commander Massimo Esposito, Carmine Recano and the new entry, the educator Sofia Durante, Lucrezia Guidone. Together with them, the creator Christian Farina and the movie director of the third season Ivan Silvestrini.
Also considering the time of maturity of the kids in the series who, this season, will be called to deal with the adulthood that is appearing in their lives, in ours interviewCarolina Crescentini, Carmine Recano, Lucrezia Guidone, Ivan Silvestrini and Cristiana Farina reflect on the evolution of Mare Fuori, from its beginnings to today.
Mare Fuori 3: interview with Carolina Crescentini and Carmine Recano
Mare fuori 3, Maria Pia Ammirati: "Adherence to reality, polyphony and freedom are the reasons for success"
The evolution of Mare Fuori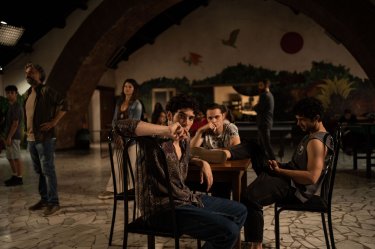 From all your different points of view, from those who created it, from those who joined it from the first season to those who only discovered it now, what was Mare Fuori at the beginning and what do you think it has become now?
Carolina Crescentini: It's difficult to say because in my opinion the evolution that Mare Fuori has had was already in the pipeline from the first season. When I first read the script, I fell in love with it because I thought it was a necessary story to tell. Going forward, the development of personal stories that are unfortunately absolutely linked to news events resonated within me in a different way from the first season. I originally played a woman who finds herself there for a variety of strange reasons but it's her first experience in prison. She now she has grown into her in some way and is therefore tainted but in a beautiful way. I too am contaminated and one of the strangest things that has been happening to me since I have been doing Mare fuori is that I am constantly stopped by ex-convicts who really do a transfer and tell me that they have often had to deal with female supervisors (one should ask why it's always women who run the prisons) and they start telling me about them, as if I could give them, I don't know, a blessing. The line between actress and person has been crossed several times in this series.
Mare Fuori 3: 5 things we can expect from this season
Lucrezia Guidone: surely, what I can say as a spectator more than anything else, because I entered now, is that the perception I had for myself has changed a lot. In short, I saw a whole part from the outside and then I went inside and what I perceived was the sense of family. Effectively a familiarity is created, there is an empathy which is very strong precisely because what is being told is necessary and it is strong above all because we are talking about young people. Seeing precisely this deprivation of freedom on lives that are still so tender is something that had already struck me as a spectator. The moment I joined Mare Fuori the thing I saw "change" is precisely this truth that strikes you from within, because what you think is only a representation then in reality you find it in the dynamics between the boys, the relationship they also have with us adults, is something that I think has been built over time, but I guess it was strong right from the start. I see that it is also a human evolution in parallel to the series so I think there is this double track of growth both of the series which has also had a very strong explosion over the years, but also of relationships, of affections that I think I perceive grow and feed on this privilege that we have time to spend together.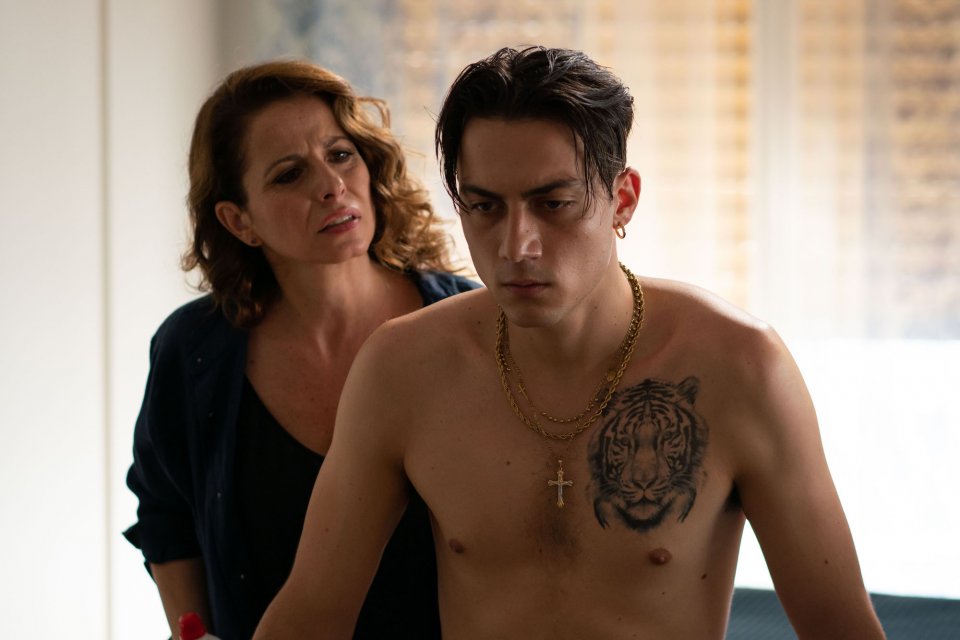 Ivan Silvestrini: I've arrived exactly halfway, now that there is also a third season and therefore I have inherited an important role because in the first season, from what I know, many of the actors were in their first experience. This series was still a question mark, very different from Rai2 products so it was experimental, it was not known how much and if it would then intercept an audience. Luckily and to his credit he did it and it is an audience that continues to grow and therefore I found the advantage of having casts that were all very fond of and of which we already knew so much by now and this made things easier for me. I had to take these characters and bring them forward. It was also and above all an honor when I had to contribute to this cast with my choices. Above all, I mention the character played by Maria Esposito, Rosa Ricci, who I chose because she entered at the end of the second season and becomes very important in the third season. Already from the second season, after very few scenes, she has already become a small pagan cult and now, when I read the script I said to her: "Look, they're writing you an important part, get ready". She replied: "Yes, yes". In these months in which we haven't seen each other, she has become an extraordinary young actress, you will see it. It's incredible to think that until two years ago you had only taken a few theater courses and little more. She's truly an incredible actress now, we're going to see some of her this year thanks to her.
Sea out 2, Carolina Crescentini: "Paola will face a new trauma"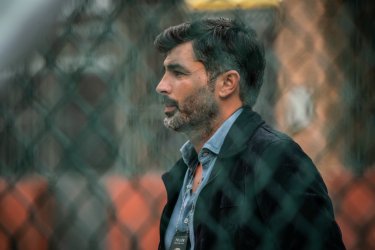 Carmine Recano: It was a necessary story, an attempt to tell the unawareness of that age, of these kids who live this suspended time which, however, can be a time of choices. And today is a journey towards awareness.
Cristiana Farina: I think that basically the evolution of Mare Fuori is precisely the construction of this family that has become increasingly linked and has become more and more cemented and has almost taken over. By now it is no longer clear where the stories begin and where the characters begin. They have internalized the characters so much that in the end, the stories are obviously the written ones but the interpretation and also the dialogue, the intention is very personal, sometimes there are absolutely powerful and unplanned emotions.