Do you ever get the feeling, looking around you, that nowadays there are issues that can't be discussed? There are things we find it hard to talk about objectively, perhaps because we are too involved or perhaps because we prefer to stick to our beliefs. The eighth season of Game of Thrones it's one of them, and we don't even have to tell you why. The gigantic expectations surrounding the last season, the responsibility and the following that the series brought with it and the consequent disappointment of millions of fans have led to something that we never expected: a taboo done and finished. Today we want to destroy this taboo and, as we like to do, we want to shift the focus. In Defense of Game of Thrones Season 8, Why We Dare, and Why Sooner or Later Someone Had to.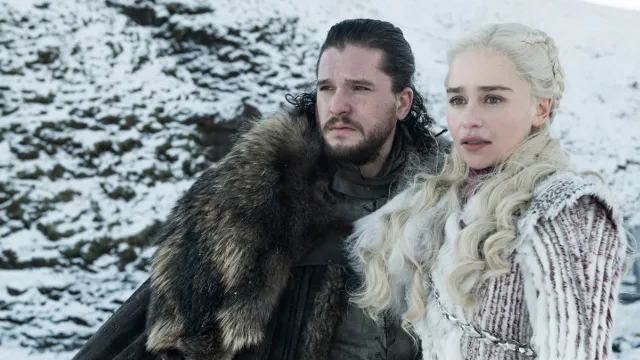 By now it seems impossible to imagine a time when Game of Thrones she wasn't surrounded by so much controversy. The series that made the history of recent fantasy television, the product that united friends in front of the screen to give life to evenings full of tears and heart-pounding has transformed into the one who "could and couldn't make it" . This is not a defense to the bitter end of Game of Thrones, nor a panegyric to the creators Benioff and Weiss (who have made mistakes, and even big ones); it's not even a comparison with Martin's novels, because we're talking about two media too different to be placed side by side.
This is a Game of Thrones-esque love letter that we cherished deeply, even when it got harder and harder to love her.
Let's start with the character that perhaps has created more controversy regarding its evolution: Daenerys Targaryen. The born of the storm, the savior, the breaker of chains, the one that most fans rooted for from the number one episode, seems to have become a monster in the course of very few episodes. A sudden change, poorly explained and thrown away, just for the sake of. And then we ask you: Do you remember who we are talking about? Is it so impossible to think that Daenerys was destined from the beginning to inherit the madness of the Targaryens? After all, we're talking about the one who poured a stream of boiling gold on her brother's head without batting an eye. It is always she who destroys the house of Tully, Sam's family; it is she who nailed dozens of slavers, who set fire to those who put a spoke in her wheels. And we might as well agree, for the simple fact that there were motivations behind it; because on the other side there were "the bad guys". But to what extent does this argument hold, and why does Tyrion's speech to Jon last episode make so much sense? Daenerysas the smartest dwarf on the continent tells us, she always went ahead convinced that she was only operating according to what she believed was right. An infinite and imperturbable justification which, however, must be taken with a grain of salt, because the line between right and wrong is too thin. Daenerys wanted to break the wheel. But at what price?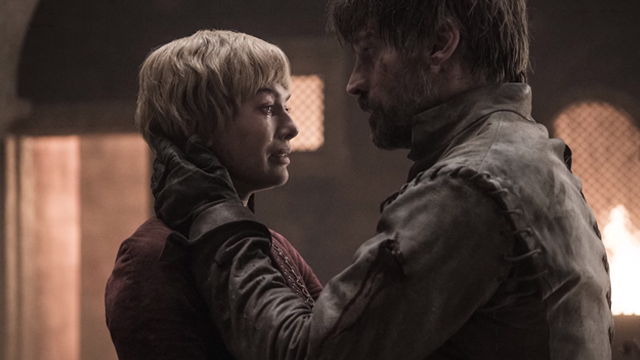 Then we have Jaime, whose story arc for many was completely destroyed with the airing of the last season. Jaime, who started out as an insufferable arrogant willing to do anything to defend his family, has worked his way into the hearts of fans season after season putting down roots. Proving to himself that he is a good man, brave like few others, loyal to those he loves. And who has always had Jaime's heart, if not Cersei? A forbidden love, opposed by everyone and before that by themselves, but a love that never died out, even when Jaime finally realized who the queen of King's Landing really was. Jaime is cursed by a feeling that is impossible to forget, from which he cannot detach himself and which in the end condemns him without the possibility of redemption. Tyrion knows it, we know it. And Brienne knows it, the only one who has managed to break through him and one of the few to really know him. And it is precisely for this reason that the conclusion that sees her as the protagonist is poetic and wonderful: Brienne knows Jaime and Cersei are broken and inseparableeven in the face of death.
Tyrion knows too, he understands all too well the dynamics of a world to which he feels deep down he doesn't belong. Tyrion who carries on his shoulders a different but equally painful sentence: that of being human and finally showing himself as such. Tyrion, who in recent seasons has made dozens of wrong choices (first of all by trusting Cersei, for once listening to the heart rather than the brain); Tyrion who pays all the consequences of the case. A beautifully written character, full of lights and shadows but always true. Raw in a world that is even more so.
And who better to inherit the cruelty of this world than Bran the Broken? Many dispute the choice of Stark as the new king, but we answer with a resounding "yes". As Tyrion says, who better than the one who represents the past, present and future to sit on a corrupt throne, hitherto ruled by greedy men and women, interested only in power and never once in the people? Bran, while we have no certainty, may be the only one able to govern judiciously. He who knows. Not the North, that's clear. That belongs to Sansa, the only one "worthy" to lead a people who have been through too much. That he bent too much and still managed to get back on his feet. Just like her.
We won't talk about the flaws here, everyone knows them. The exit of the Night King, the ringing of the bells, the few rushed episodes to close a too complex plot, the obvious plot holes. We honor a series that walked out silently, with a faint smile and got exactly what it wanted: war. It's another game of thrones, but the basics are still the same. And you, which side are you on?