Ladies Paradise 7: interview with Christian Roberto (Francesco Rizzo)
There is no shortage of new entry mid-season ne Ladies Paradise 7. In this interview with Christian Robertolet's find out more about Francis RizzoPalma's son. The Rizzo family is an old acquaintance of the Amatos, with whom there is no shortage of unrelieved grudges. Now that Francesco is in Milan, how does he influence the dynamics of the characters that revolve around the department store?
Find the video with the complete interview with Christian Roberto (Francesco Rizzo) at the beginning of this article.
In what sense is the absence of Francesco's father "felt, but not felt"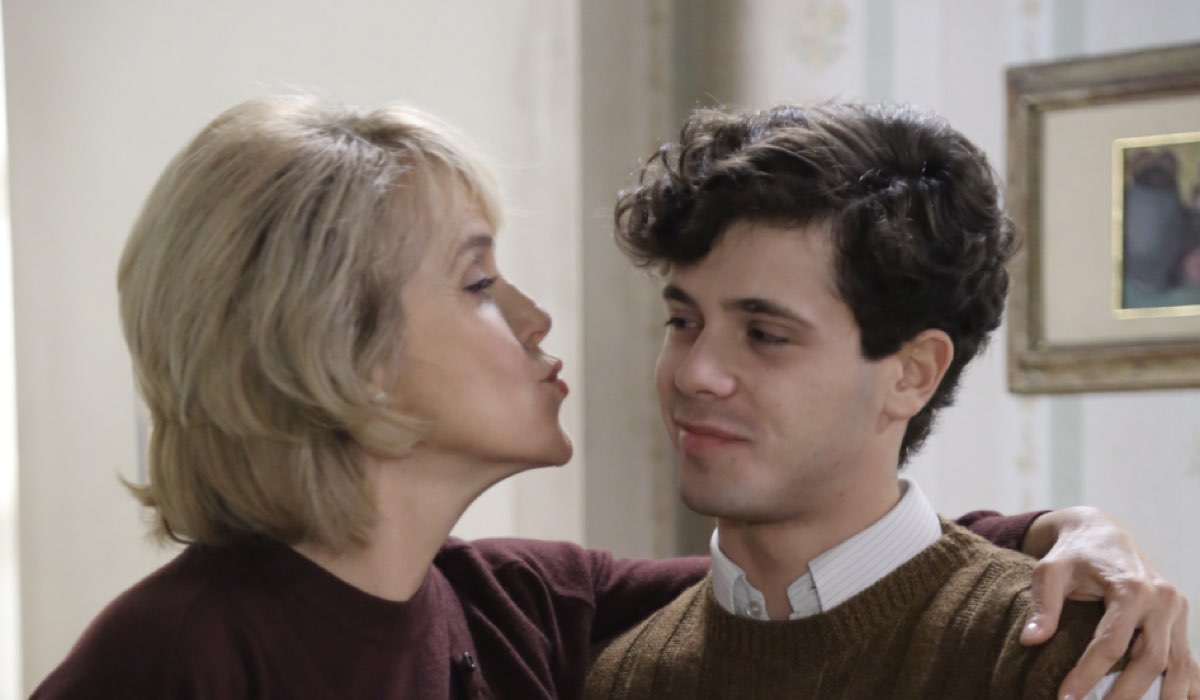 It is a pleasure to know and officially "welcome" on our part to the large de family Ladies Paradise 7 with this interview with Christian Roberto. As mentioned, interpret Francesco Rizzo, Palma's son, who grew up without a father. We imagine that the lack of this father figure can still weigh on the character's way of behaving today. However, we are only partially right. Retracing the arrival on the set de Ladies Paradise 7in this interview Christian Roberto recalls that he and Valentina Tomada alias Palma are "arrived at Paradise with a bang, like this! A past of these two figures had never been seen, so I knew nothing. They immediately told me that Francesco was a self-confident, strong boy."
read on after the commercial
Consequently, "we didn't feel this lack here, also thanks to the mother who, as we have seen, is a very strong mother, very present, who also acted as a father." Palma Rizzo is a woman who fought and took care of her son, also covering – in a certain way – the father figure. "We understand this thing, even if it is not explained, but we understand how much this is relationship between mother and child is strong and how much – in reality – this lack is felt, but not felt!"
Then, don't overdo it: it is obvious that this lack exists. Francis himself"he also tells Salvo that not having a father – as children, when he was with them (Salvo and Antonio, Editor's note) – they acted as a father to him a bit. This lack was rightly felt", continues the actor. The closing of this part is the one we like best: "however, in my opinion, he has grown well without it. They made it!".
Salvatore is Francesco's safe haven as Emanuel Caserio is for Christian Roberto
It is no coincidence that Christian Roberto mentions Salvatore Amato. We can't forget the scene where Francesco and Salvo talk and reminisce about the old days. When Francesco was very young he saw Salvatore and Antonio as his older brothers, "almost fathers". Those memories are also a sort of "safe harbor" (who has ears and eyes to hear the quote, understand!). Not only that, thinking about the developments of Ladies Paradise 7in this interview Christian Roberto says that he believes "that – in this case – Salvatore is really a safe place for him".
In fact "he sees him a bit as a father figure, which maybe he never had; as an older brother, let's call him that. In fact – as we see – every time he has a problem he goes to his mother or goes to the cafeteria to ask for advice. He wants to stay in that place because he feels safe in that place, which is Salvatore… Which then – actually – is true, when I got there on the set", he reveals. When there are these parallels between soap and real life we ​​fly.
read on after the commercial
Christian Roberto addresses first to "Elvira Camarrone (alias Clara Boscolo), who is perhaps the only one I knew in there, was my safe place". In fact, the two have already worked together and theories about one of them are circulating on the web emotional involvement. At the moment, the two are friends… And Christian Roberto immediately found another point of reference. "I immediately close (friendship) with Emanuel Caserio (alias Salvatore Amato). He also became a bit of my big brother there on set. So this thing really came about."
Francis will be a lot "distracted"…
The relationship between Francesco and Palma is very strong. As spectators it seems to us that it is also a very conflicting relationship. It seems to us that it goes a little beyond what one can be difficult relationship between a teenager and his momto; in the sense that Francis – at a certain point – says a very clear sentence. He asks her if she doesn't want to know what really happened in the Rizzo family's past. How stubborn will Francis be in wanting to discover the truth? "In my opinion, Francesco's stubbornness will move to other interests. He will be so distracted that he will overshadow this thing! I say no more!"
The mind can only go to the sphere of love, but only at first. Even in the professional field he will have a revenge.
Francesco "play dumb"ma "he likes to please"
Since his arrival Francesco arouses great interest in the girls, especially in Irene. Given the developments Ladies Paradise 7in this interview Christian Roberto does not deny. "He's a smart, nice boy, always with a joke ready. I think he also likes a little pleasure, right? So the fact that the girls are coming… He kind of plays dumb." However, during the episodes "His interest, then, will focus on another well-targeted thing. There we will really see Francesco's stubbornness and how determined he himself will be in wanting to go to the end, at least try. Then he'll see you."
read on after the commercial
Christian Roberto – like Francesco Rizzo – also has a dream and is determined to make it come true: "this is the dream I'm already living, that is to make sure that this can be my job in the future". We wish him the best of luck e we renew the "welcome" to the great heavenly family!
Watch the complete interview with Christian Roberto (Francesco Rizzo) at the beginning of this article.
"Ladies Paradise" is a series co-produced by Rai Fiction and Aurora TV. The Daily 5 season is broadcast on Rai 1 starting from Monday 12 September 2022 in first vision.