Everything Everywhere All At Once contains a Twin Peaks-themed easter egg that delighted fans of the 11-Oscar nominated film.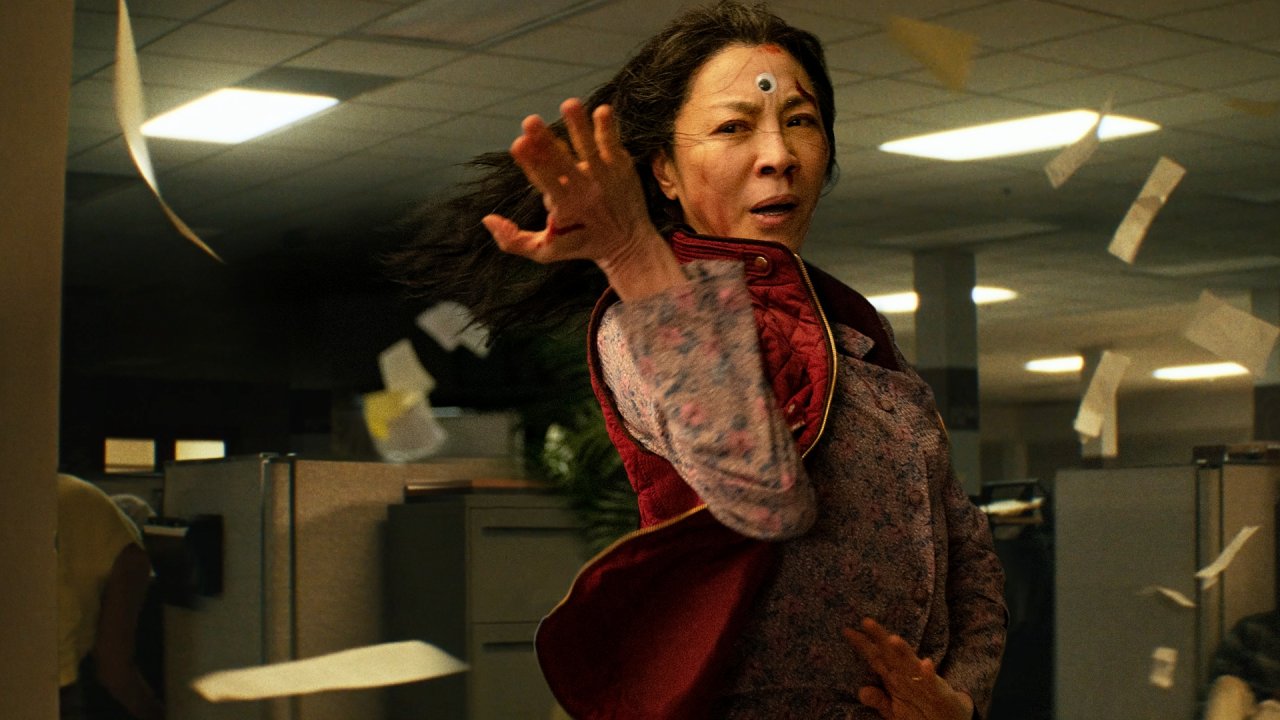 Among the numerous easter egg contained in Everything Everywhere All At Once the most attentive fans were able to find even a clear tribute to Twin Peaks, famous TV series by David Lynch. Specifically, the character of Evelyn (Michelle Yeoh) travels through different universes and comes across a setting that follows the Red Room of Twin Peaks.
To explain how everything was possible, the director of photography Larkin Seiple thought about it: "It was all down to our visual effects team, they had an incredible amount of shots of Evelyn for that sequence and the Daniels gave us carte blanche to do whatever we wanted. They enjoyed seeing how many easter eggs they could fit into the film because they knew that the more observant fans would then take a freeze frame of the various sequences and find all these things funny. It seems paradoxical but it was all connected because we had the foreman help of the electricians of the first seasons of Twin Peaks with us ".
Everything Everywhere All at Once: we explain why it's not just a movie about the multiverse
Fresh from the victory of two Golden Globes (Michelle Yeoh for Best Actress in a Musical or Comedy Film and Ke Huy Quan for Best Supporting Actor), Everything Everywhere All at Once will be back in Italian cinemas on February 2nd.