Hayden Christensen and Kathee Sackhoff are among the first names confirmed for the Star Wars Celebration Europe 2023, scheduled for April in the city of London.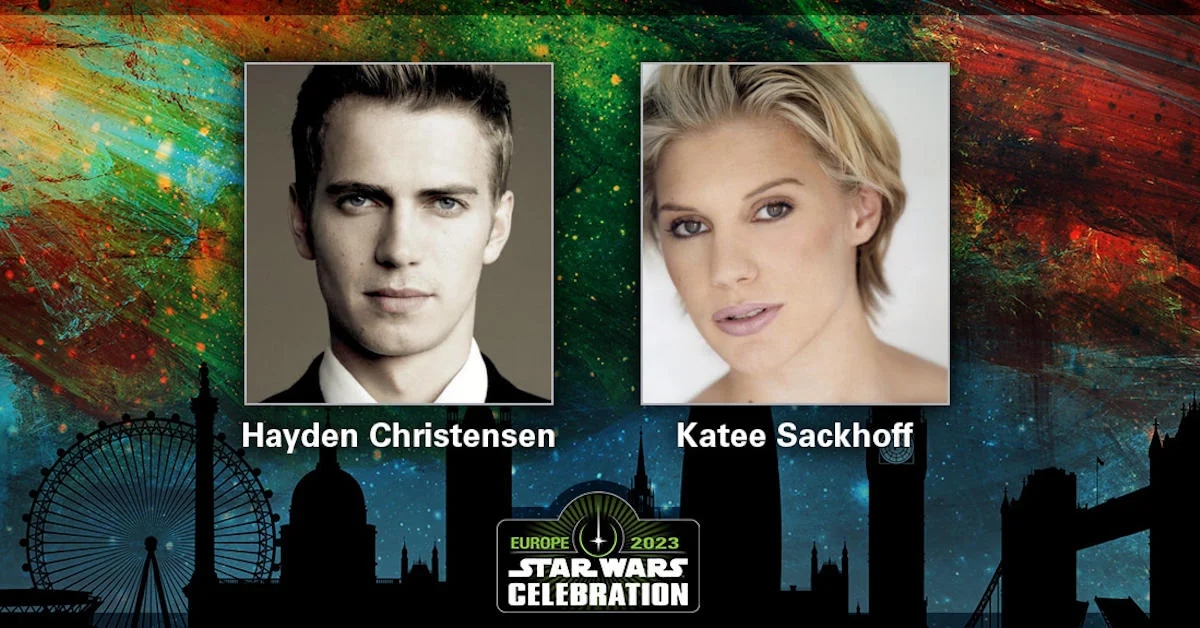 The Star Wars Celebration 2023 has found its first guests who also include Hayden Christensen e Katee Sackhoff. The two protagonists of the projects set in the universe created by George Lucas will be present at the event scheduled from 7 to 10 April 2023 in London, in the United Kingdom.
The actors in the saga have the role of Anakin Skywalker/Darh Vader and Bo-Katan Kryze.
The appointment for fans of the saga is scheduled in the spaces of ExCeL London, where the 2023 edition of the Star Wars Celebration will be organized.
In addition to Hayden Christensen, recently the protagonist of Obi-Wan Kenobi, and Katee Sackhoff, who will return in season 3 of The Mandalorian, the organization has revealed the presence of other interpreters of the various projects of the saga.
The confirmed names are those of James Arnold Taylor (voice of Obi-Wan Kenobi in Clone Wars), Mads Mikkelsen (Galen Erso in Rogue One), Anthony Daniels (C-3PO), Ashley Eckstein (Ahsoka Tano), Matt Lanter (Anakin Skywalker in Clone Wars), Dee Bradley Baker (Jango Fett in animated shows), Giancarlo Esposito (Moff Gideon in The Mandalorian), Viven Lyra Blair (young Leia in Obi-Wan Kenobi), Indira Varma (Tala Durith in Obi-Wan Kenobi), and Denis Lawson (Wedge Antilles in the original trilogy).