Amadeus and Gianni Morandi announced the duets and covers of Sanremo 2023 during Viva Rai 2, the program hosted by Fiorello,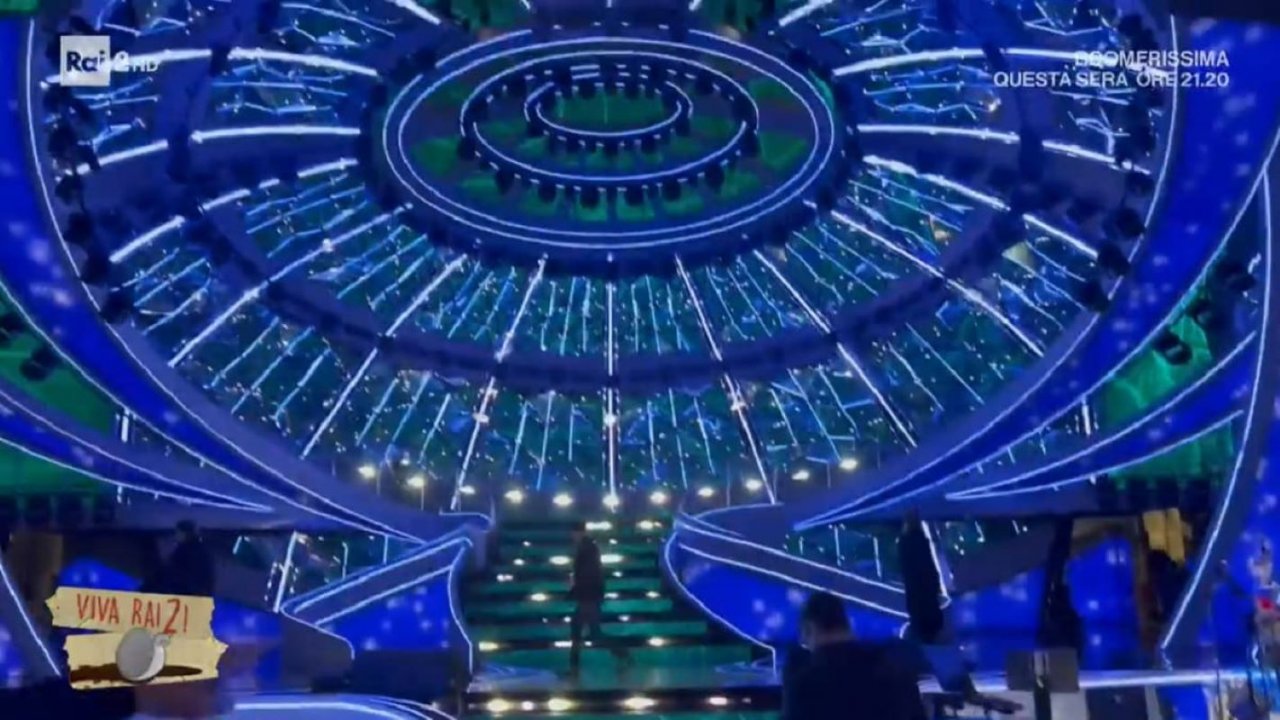 Amadeus e Gianni Morandi they have announced i duets and the 28 covers of Sanremo 2023 which we will listen to on Friday 10 February, during the fourth evening of the festival. Some artists, such as Edoardo Bennato and Eros Ramazzotti will present medleys of their hits.
The duets with the 28 covers
Anna Oxa with the deejay iLjard Shava will sing 'A little emotion' by Anna Oxa

Aries with Sangiovanni 'Permanent Center of Gravity' by Franco Battiato

Article 31 with Fedez a medley of Article 31

Colapesce Dimartino with Carla Bruni 'Azzurro' by Adriano Celentano

Colla Zio with Ditonellapiaga 'Salirò' by Daniele Silvestri

Coma_Cose with the Baustelle will propose 'It will be because I love you' by Ricchi e Poveri

Elodie con BigMama 'American Woman'

Gianluca Grignani with Arisa 'Destinazione Paradiso' by Grignani himself

Gianmaria with Manuel Agnelli 'Quello che non c'è' by the Afterhours

Giorgia with Elisa a medley of 'Luce' and 'Di sole e d'azzurro'

Cugini di Campagna with Paolo Vallesi a medley between 'La forza della vita' and 'Anima mia', from their respective repertoires

Lazza with Emma and Laura Marzadori 'The End' by Tiziano Ferro

LDA with Alex Britti 'Today is me' by Britti

Leo Gassmann with Edoardo Bennato and the Flegreo Quartet a medley by Bennato himself

Levante with Renzo Rubino 'Vivere' by Vasco Rossi

Madame with Izi 'Via del Campo' by Fabrizio De Andrè

Mara Sattei with Noemi 'L'amour toujour' by Gigi D'Agostino

Marco Mengoni with the Kingdom Choir 'Let it be' by the Beatles

Fashion with Vibrations 'Come to me' of the same Vibrations

Mr. Rain with Fasma 'Something Big' by Lunapop

Olly with Lorella Cuccarini 'The night flies' by Cuccarini herself

Paola & Chiara with Mark & ​​Kremont a medley by Paola & Chiara

Rosa Chemical with Rose Villain 'America' by Gianna Nannini

Sethu with Bnkr44 'Charlie surfs' by Baustelle

Will with Michele Zarrillo, 'Five Days' by Zarrillo

Shari with Salmo a medley by Zucchero Fornaciari

Tananai with Don Joe 'I would like to sing like Biagio' by Simone Cristicchi

Last with Eros Ramazzotti a medley by Eros Ramazzotti.
Sanremo 2023, Giorgia: the lyrics of the song Spoiled badly spoiled
The Sanremo Festival will start on February 7, Amadeus that evening will be joined by Gianni Morandi and Chiara Ferragni, who will also be present during the final of the singing festival. The other three female presenters are Francesca Fagnani, Paola Egonu and Chiara Francini. The Black Eyed Peas will be the international guests and will perform during the second evening. The Poohs will also go up on the Ariston stage, for a reunion with Riccardo Fogli and Albano and Massimo Ranieri, who will sing alongside Gianni Morandi.
Sanremo 2023: here are the report cards to the songs after the pre-listenings of the press
Other guests, who will perform on the stage of the sponsoring cruise ship of the program, or from Piazza Colombo, are Salmo, Guè, Fedez and Takagi & Ketra, Annalisa, the Lista Representative, Achille Lauro, Piero Pelù, Francesco Renga and Nek.
There are 28 artists in the competition, from this year there are five finalist songs.