Only a few weeks ago we received the news that Riverdale 7, according to Madelaine Petsch, will be "less crazy" than previous seasons. The actress, who plays Cheryl Blossom in the series, said: "Do you ever read a script and think, 'I didn't know storylines could get any crazier, yet they did?'" "Yup. Though I wouldn't say that much has happened this season. There's one pretty big thing about my family life that's bizarre and amazing. Apart from that, this season is very down to earth and focused on relationships. You really get what made the show so special in Season 1that is, relations in the city. This season the madness is more reduced, but some bizarre things will happen"
Despite Petsch's words, it looks like we're going to have an unusual development in Riverdale 7: in fact, a second twin brother of Cheryl Blossom will arrive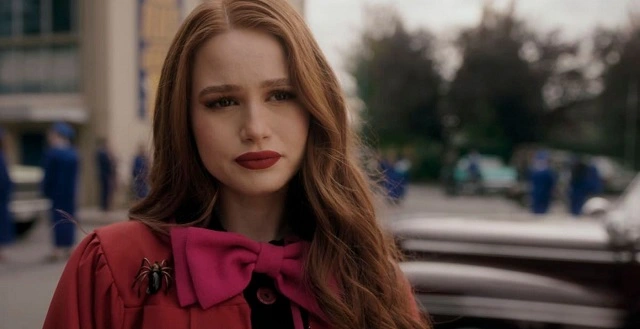 Deadline took care of reporting the aforementioned extravagant news, which also revealed the name of the actor who will play our Cheryl's second twin. The role of Julian Blossom, which is confirmed and will be recurring, will be filled by Nicholas Barasch, who is ready to deal with one of the most revealing works of his career, at least so far. According to the first rumors, it seems that the "new" brother of Cheryl will try an interest in Veronica in Riverdale 7but we also know that things are not going to go very well for him. Julian Blossom is described as handsome, athletic and a bit of a bully: in the rare cases in which he does not achieve his goals, he is capable of making life difficult for everyone around him. It also seems that there will be one character in particular that he doesn't get along with at all: Archie.
But where does this new character that we will see in Riverdale 7 come from?
We first heard of Julian Blossom in Season 4 of Riverdalewhen we found out that the twins were originally triplets. Throughout these episodes, Nana Rose had explained that the third brother was never born because Cheryl had absorbed him while they were still in utero. As we well know, however, for some time already Riverdale has taken a turn that goes very supernatural: we just have to wait to find out how the character of Julian Blossom will be introduced and what his relationship will be with the rest of the characters.
Riverdale has been officially cancelled: it will end with the seventh season