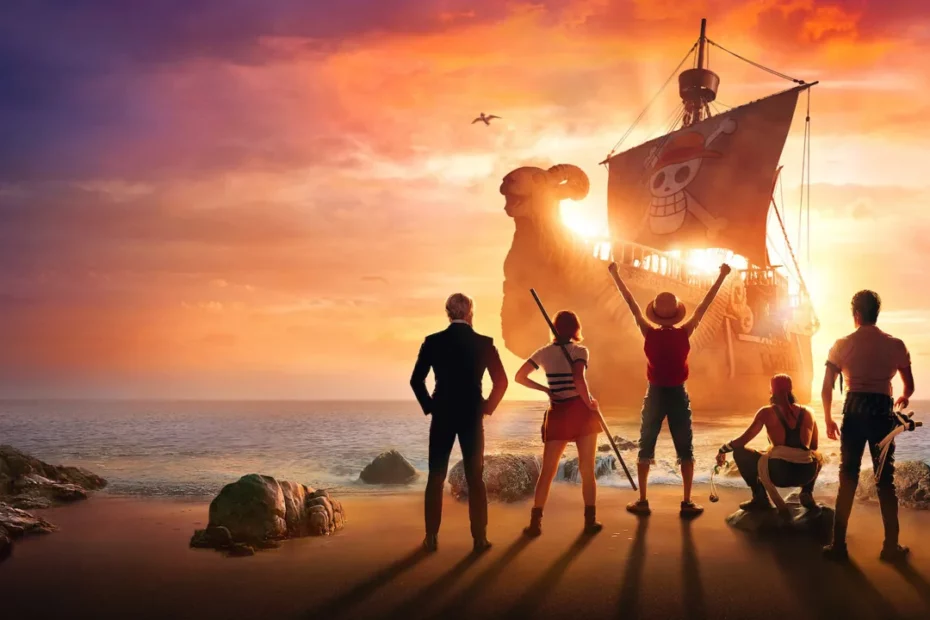 One Piece, the announcement of Netflix: the TV series inspired by the hugely popular manga is coming to the well-known streaming platform
Bombshell for fans of One Piece: during 2023 are Netflix will come on live action based on the hugely popular manga written and drawn by Eiichiro Oda. The announcement comes directly from the official social channels of the famous American production company, which also shared a poster of the show where you can read: "Adventure is on the horizon! One Piece will set sail in 2023". The adventures of the most unlikely crew on television, led by the young Rubber, are therefore about to return.
It is not yet clear the precise period in which the show will be released but it is still important news as the first announcement dates back to two years ago. For what concern casthowever, some of the actors who will play the beloved pirates have already been revealed: the young man Inaki Godoy (appeared in The Imperfects) will play Monkey D. Luffy alias Rubber, the captain of the ship and the protagonist of the story; the japanese actor Mackenyu will play the role of Zoro while the clever Nami will be played by Emily Rudd (appeared in the series The Romanoffs, Dynasty e Hunters and neither film horror Fear Street Part 2: 1978 e Fear Street Part 3: 1666). Among the other main characters we find the fearless sniper Usopp, who will be played by Jacob Romero Gibsonwhile Taz Skylar he will lend his face to the gentleman cook Sanji.
The cartoon has more than 800 episodes divided into twenty seasons
Born as manga and first published in 1997, One Piece consists of 104 volumes and entered the Guinness World Records as comic series drawn by a single author with the largest number of copies published. From the comic was later born a anime television series produced by Toei Animation, which premiered on Japanese TV in October of 1999 and on the Italian one about two years later (at the moment, the cartoon has more than 800 episodes divided into 20 seasons, and production is still in progress). According to initial reports, the Netflix's live action will likely follow the initial adventures of the story, that is, those told in the first hundred chapters of the comic. In any case, among the producers of the series we find some of the authors of the comic, including the same Eiichiro Odaand fans can't help but wonder if fidelity to the original work will be respected.
10 cartoon mysteries from our childhood that will never find an explanation